She Travels Free – Top 10 Airline Tips
For the same reason that musicians produce compilations of their greatest hits, trvlvip has put together a Top Tip List for airlines – because She Travels Free is more than just a name, we want you to do the same!
So, sit back and relax as we play the airline loyalty hits and remind you of the simple ways to save BIG on luxurious travel!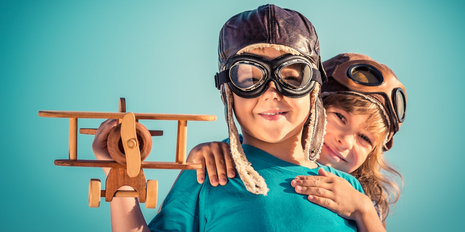 Let's Dive Into the Tips:
1. What in the World Are My Points and Miles Worth? At the core of your reward miles maximization strategy, it's important to know what those airline reward miles you've been accruing are worth! It's the first step toward making smart redemption choices. Below we list trvlvip's current airline reward mile valuations (the minimum value you should seek when considering an award redemption).
trvlvip's estimated value of one reward mile as of February 2016:
Alaska Airlines – 2.0 cents
American Airlines – 2.0 cents
Delta Airlines – 1.5 cents
United Airlines – 1.5 cents
2. Book Award Flights Like a Pro – It is trvlvip's goal to help you realize the most value for your hard-earned reward miles! Enjoy our simple award booking tips plus an easy calculation to ensure you always recognize a good value before you redeem frequent flyer miles for upgrades and award flights.
3. Use 'Em or Lose 'Em – Airline reward miles lose value the longer you hold them as flight award redemption opportunities continue to become more expensive (require more miles) and challenging to find. So use your miles! And know the reward mile expiration policies of your favorite airlines. You don't want to lose to expiration what you've worked so hard to earn!
2016 Airline Program Expiration Policies (from the date of your last earning or redemption activity):
Alaska Airlines – 24 months
American Airlines – 18 months
Delta Airlines – no expiration
United Airlines – 18 months
And if your miles are at risk of expiration, buy something small through your favorite airline's shopping mall or sign up for their dining program – it's very easy!
4. Fly a Partner, Credit Your Favorite Airline – We suggest you choose a primary airline to credit most of your miles to and then fly that airline whenever possible. But, when you can't fly your favorite airline, it's important to know the airline partner alternatives so you'll have an optimal mileage-earning strategy on hand no matter the circumstances!
5. Book Paid Flights Like a Pro – When you search your favorite third-party booking site (e.g. Orbitz, Travelocity, etc.), are you seeing all of the flights and best prices available for that route? Probably not! Price-conscious travelers often search many websites in their quest for the most convenient and economical fares but Google Flights can limit that work!
And what about miles earned – are you forsaking miles earned for a better price? Have you factored in the value of the frequent flyer miles you'll earn by flying your preferred airline or one of their airline partners? When you factor in those miles, it's often a more economical choice to pay a little extra to fly the airline you are loyal to!
trvlvip teaches you the best tricks in the business to keep your savings and your earnings in balance. And if you'd like to dig deeper into Google Flights, we've got a great Tip for you: Pair trvlvip and Google Flights to Plan Loyalty Travel.
6. Top 5 Tools to Find Inspiration and Amazing Flight and Vacation Deals – Now that you know how to do an expansive and yet targeted search for flights like a pro, let trvlvip teach you how to find and book amazing flight and vacation deals! Your new view of the fantastic supply of amazing premium and economy class flight deals should provide a good dose of inspiration to plan your next trip!
7. TSA PreCheck and Global Entry – Once you've experienced the comfort and speed of TSA PreCheck or Global Entry you won't remember how you ever traveled without it! Free access to TSA PreCheck has been almost entirely phased out so enroll in TSA PreCheck or Global Entry to stay in the fast lane and leave those long airport security lines behind you – for good!
8. Sign You Up Before You Gogo – Don't buy Internet while on a plane. Buy your Gogo passes online before you fly to save up to 40%!
9. Know the Airline's Policies and Fees Before You Buy and Consider the Safety Net of Travel Insurance – If changes to your vacation plans are necessary prior to your scheduled travel date, you'll want to know your options and the associated expenses to hold, change or cancel your flight before you buy. If the potential expenses are more than you can comfortably afford, explore travel insurance as well as the existing coverages you may already have.
And Loyalty pays – many airlines will waive the fees to change and cancel flights for their Elite flyers and everyone who secures a non-refundable domestic ticket from a US-based carrier or international carrier operating in the US at least seven days before the flight can change or cancel the reservation without a fee within 24 hours of booking!
10. Airline Miles – Til Death Do Us Part – Do you know what happens to your airline reward miles if you pass away or divorce? We all know airline rewards miles have value. They are an asset. It's no surprise then that many wish to leave their treasure trove of miles to a loved one when they pass (because what better memorial than the gift of travel?). But it's prudent to determine in advance how miles are treated if you pass away or divorce. And our best advice – enjoy your miles while you are healthy and happy!
Okay, we're not quite finished. Here are two very simple earning tips to get you closer to your next FREE flight:
Shopping: It's simple – access your favorite retailers (e.g. Home Depot, Sephora, Saks Fifth Avenue, Apple Store, Groupon, etc.) through your preferred travel program's shopping mall and earn rewards points or miles for every dollar you spend with close to 1,000 retailers!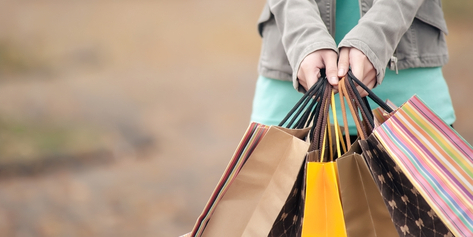 Dining: With over 11,000 restaurants to choose from and regular bonus offers, it's easy to earn airline reward miles on Alaska, American, Delta and United when you dine! Simply sign-up, register the credit cards you use most often and dine at participating restaurants. You will earn miles when you dine-in, take-out and order delivery. And you even earn miles on the tax and tip!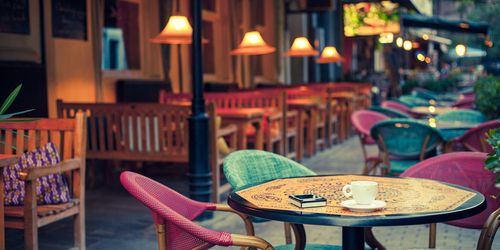 The Wrap-Up:
We hope these top trvlvip airline Tips encourage you to take a more loyal and strategic approach and remind you of the simple ways to save BIG on luxurious travel!
And don't forget! Sign up for our FREE email updates so you'll know all about the important promotions, Perks and Tips for the programs you care about most! That simple step will quickly multiply your rewards and before you know it, you'll be telling us all about your own FREE and luxurious travel!
Happy Loyalty, Happy Travels!

This post may contain links to products we have the potential to receive a small advertising compensation for. For more information, see our Advertising Policy.
PLEASE SHARE: