Book Award Flights Like a Pro
We realize booking award travel can be a frustrating and complicated process – Let trvlvip help! It's often that She Travels Free and we want you to save BIG too!
One of the most satisfying experiences for loyal, frequent flyers is to turn hard-earned reward miles into an upgrade or award ticket to a wonderful destination. trvlvip is here to help you plan that next great vacation with some of our best insider award booking Tips!
Traveling internationally often means long flights and layovers. Flying premium class is typically the best use of reward miles because expensive flights convert into a great value for reward miles. On those long international flights the tranquility, luxurious service and a lie-flat bed can mean several hours of serious relaxation – reducing jet lag and leading to a smooth landing into your vacation.
Whether you fly in the main or premium cabins, airlines have a great mix of international airline partners and extensive routing choices for mileage award redemptions. So more choices than you think are available if you know the inside Tips and book early enough.
I am a true believer that if you take the time to book a vacation well in advance it will happen – so don't procrastinate!
We realize booking award travel can be a frustrating and complicated process. And if you find availability, you often wonder whether the redemption is a good value. Read on for a few expert Tips to address both of these concerns.
HOW TO DETERMINE WHETHER THE AWARD FLIGHT OR UPGRADE YOU'VE FOUND IS A GOOD USE OF YOUR MILES –
We believe airline reward miles are worth about 1.5-2.0 cents per mile. But conversion values well above that are not uncommon on main or premium cabin international flights and upgrades. While we don't typically recommend using reward miles for most domestic flights (the value per point is not generally as favorable), we provide a calculation below so you can evaluate before you buy.
Whether you use your reward miles for an intercontinental trip of a lifetime or simply to get from coast-to-coast, strive for a redemption value higher than the miles are worth! Here's how…
Use this simple calculation to determine whether an AWARD TICKET is a good value for your miles:
Find an award flight and determine the price of the ticket if you were to pay cash.
Add any taxes and fees you are required to pay on the award ticket to that cash price.
Divide that amount by the number of reward miles required for the award ticket.
If the result equals or exceeds 1.5-2.0 cents (the value depends on the airline), it is a good redemption value – the higher the better.
To determine whether redeeming miles to UPGRADE is a good use of your miles:
Subtract the upgradeable, main cabin fare from the cost of the premium class ticket if you were to pay cash (the difference is the cash value of the upgrade).
Divide that amount by the number of reward miles required for the upgrade.
If the result equals or exceeds 1.5-2.0 cents (the value depends on the airline), it is a good redemption value – the higher the better.
Paid flights earn Elite qualifying miles – award flights do not – so we typically don't use miles to upgrade or pay for a First Class seat on domestic flights unless the flight is expensive and the reward miles required for the flight make good economic sense (which means we enjoy a value for each reward mile we redeem that exceeds what we believe the miles are worth).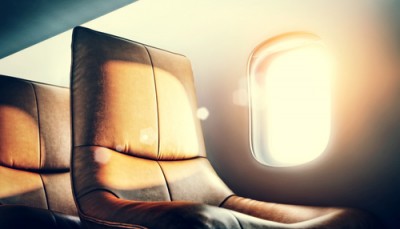 WHETHER YOU FLY IN THE MAIN CABIN OR PREMIUM CLASS, HERE ARE A FEW EXPERT AWARD BOOKING TIPS –
While we typically use the online award booking tools (which are very good for most airlines), if you have trouble finding availability it is often advisable to call the airline (even if there is an award booking fee), because an experienced customer service specialist can often explore creative options the online booking tools don't accommodate – and if at first you don't succeed, call again, because the next agent may present a more desirable result
Most airlines will show an online award calendar with an option to search flexible dates over a span of several weeks or months to assist in finding the least number of miles required for your desired destination – and the more flexible you are, the more you will save
Start looking for award flights as early as possible – we suggest you start 9-12 months before you plan to travel and perform a quick check online every few days or weeks until you find the most economical and convenient award flight or upgrade that meets your needs
If fearful of booking too early because of the possibility of finding a more economical or convenient flight later on, check the airline's policy regarding flight changes, because loyalty can often reap great rewards like complimentary cancel or change fees if you have Elite status, and some airlines won't charge fees for date changes (even without Elite status) as long as you retain the same departure and arrival cities
Consider searching for two one-way awards to form your round-trip flight and search both the premium and economy classes for each leg; nothing is wrong with booking two one-way flights if it results in a more comfortable and convenient flight for less miles but be aware that a handful of global airlines charge the same number of reward miles for a one-way award flight as they require for a round-trip award and many airlines will charge you 2 change or cancel fees for both one-ways flights if you need to adjust your ticket
Consider mixing airlines or alliances for each leg of your trip if you have reward miles across multiple airlines
Perform an Interenet search from your favorite airline's major hub cities (Google makes this simple); if you find award flight availability from any major city in the US call your airline, because they will often get you to that city for no additional miles
If flying internationally, consider an alternative arrival city near your desired destination; intracontinental flights and train tickets are often very economical within Asia, Europe, South America and many other countries and continents
Some airlines allow you to extend a layover or fly into 1 city and out of another for no additional award miles, allowing you to visit an extra stop during your vacation; review our She Travels Free Tip regarding stopovers and open-jaw flights to see if your favorite airline allows this option prior to booking your award travel
Bonus She Travels Free Tip – For those who prefer to leave the award booking to someone else, this is a good option:
Book Your Award – This quality booking service is only intended for international Business and First Class itineraries; the cost is $150 per person if Book Your Award can meet the established and mutually agreed upon award parameters and if they can't, you don't pay
For those who book multiple award flights annually, or just desire more robust search functionality, here are a few services to explore:
ExpertFlyer – For a monthly fee ranging from $5-$10 per month you can set up and receive alerts for award flights and upgrades across over 50 airlines including American/US Airways and Alaska Airlines as well as their partner airlines (upgrade and award availability is not currently available on ExpertFlyer for United and Delta or most of their airline partners)
Award Nexus – For an annual membership fee that ranges from $59-$249, you can perform award searches and set up alerts on all 28 Star Alliance, 12 oneworld and 11 SkyTeam airlines (which is a good option if you plan to redeem Alaska, American, United or Delta miles)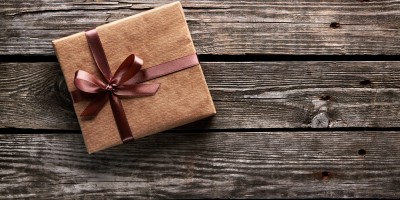 The Wrap-Up:
With international airline partnerships and extensive routing choices for mileage award redemptions, you have considerable options if you are flexible and book early enough.
You now have the insider know-how to redeem your hard-earned reward miles economically and to make your award booking process more gratifying. Don't delay and let the excuses pile up. If you book a vacation well in advance, it will happen!
We hope you learned several valuable tips and would love to have you share your great travel tips with us! Please leave a comment below or a nice note for us on Facebook and Twitter!
We encourage you to sign up for complimentary email alerts so you never again miss important Perks and Tips on the programs you care about most!
Happy Loyalty, Happy Travels!

This post may contain links to products we have the potential to receive a small advertising compensation for. For more information, see our Advertising Policy.
PLEASE SHARE: