December 2015 Airline Update
At TRVLVIP we focus on maximizing your airline reward program earning and redemption opportunities to save you time and money. The more you know, the bigger your advantage and the greater the travel Luxury you'll enjoy for your Loyalty!
First of all, we are continuing to see better-than-ever global airfare deals across many airlines and with lower fuel prices and increased competition, we expect the deals to keep flowing into 2016. If you are flexible and can make a quick buying decision, you will benefit most! According to Hopper's Consumer Airfare Index November report, prices are expected to average $212 through this month and bottom out at $205 in January 2016, which is 16% less expensive than in 2014. And the big US airlines are achieving some of their best-ever numbers for on-time performance. So with lower prices and more reliably, it's a great time to get on out there to travel!
Follow TRVLVIP's Top Ten Airline Tips to get in on the great deals while maximizing your loyalty program rewards. And get a move on planning your next wonderful vacation!
We added some excellent airline updates, Perks and Tips for you this month!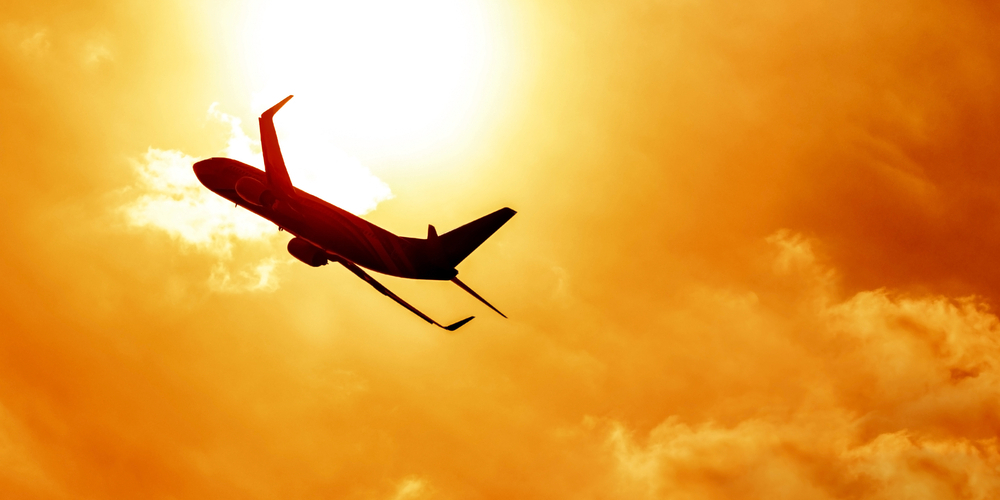 Alaska Airlines Mileage Plan
I value my Elite status with Alaska Airlines so much that this month I did an all-day mileage run from Seattle to Baltimore and back to Seattle to earn the last miles I needed to retain my existing Elite level status! And I wasn't the only one doing a mileage run on that flight. In fact, my neighbor in first class (yep, I was upgraded) in both directions (yep, same seat neighbor in both directions) was also on a quest for those last minute Elite level miles! My round-trip ticket only cost $230 and I earned 4,670 Elite qualifying miles and 4,670 bonus miles. Those 9,340 miles are worth in future value about what I paid for this ticket (we value Alaska Mileage Plan miles at 2 cents per mile), which gets me closer to my next FREE holiday! So, it was really almost a free ticket in that sense – and that's before you factor in the value of the First Class double upgrade and enjoying Elite status on Alaska for yet another year!
Alaska is one of the last airlines standing to reward travelers with redeemable award miles equal to the actual miles flown – plus Elite bonuses. As you know if you're a TRVLVIP reader, most airlines are moving instead to basing award mile earnings off of the ticket price. Alaska, on the other hand, stays true to the  the loyalty traveler who diligently searches for economical flights to save money (which is the majority of us).
And here are a few more unique reasons why I admire and appreciate Alaska Airlines and find Mileage Plan Elite status so valuable:
ALASKA AIRLINES CHANGE AND CANCEL TIP

– Cancellations and changes never incur a fee if made 60 days or more before travel! That's right. Many veteran Alaska flyers don't even know this one. And MVP Gold and Gold 75

always

have their fees waived…loyalty pays!
ALASKA AIRLINES PRICE GUARANTEE

– After booking an Alaska Airlines flight, if you find a lower fare on alaskaair.com at ANY TIME, they'll give you the difference as a credit. I use this all the time, and it really adds up!
ADD A STOPOVER & SAVE BIG WITH ALASKA

– Stopovers and open-jaws are an excellent way to stretch your Reward Miles! Savvy use of stopovers can make one itinerary seem like 2, 3 or even 4. In fact, in just a few weeks we are doing a

5-day FREE stopover in Dubai

while flying from the Maldives on Emirates (we used Alaska Mileage Plan miles for our Business Class award tickets) to visit Oman before continuing onward to Seattle!
And in business news, beginning in late 2016, Alaska will offer a Premium Class with priority boarding, additional amenities and three to four extra inches of legroom compared to Alaska's current coach seat. Premium class will be available to Alaska Airlines Elite Mileage Plan members as a complimentary upgrade at booking or on the day of travel dependent on the member's Elite status and fare. Pricing and details on all of the amenities will be announced closer to customer availability. We'll of course let you know when we know!
I mentioned last month that more changes are in store with Alaska's partners Delta (for the worse) and American (for the better). Here's what we know so far…
While members of either Delta or Alaska's loyalty program can still earn and redeem miles on either Delta or Alaska, the number of Mileage Plan miles you can earn while flying on Delta been reduced significantly in 2015. And, as of January 1, 2016, members of Alaska's Board Room airport lounge program will no longer have access to Delta Sky Clubs. This news comes when Delta is currently constructing one of the largest Sky Clubs in its network in the main terminal at SeaTac, which is expected to open in early 2016.
But don't fret, Alaska's Board Room members now enjoy access to all 54 American Airlines Admirals Club locations worldwide as well as a greatly expanded flight network due to US Airways merging into American. These perks are an expansion of the already-robust frequent flyer reciprocity arrangement with American Airlines in place since 1999! Who needs access to a Delta lounge with all of these great options?
Alaska's new Board Room lounge in SeaTac's North Terminal is now open and complements the existing Board Room in the main terminal. Have you visited the new lounge? We'd love to hear what you think!
Now let's jump into my TOP FIVE current Perks and Tips for Alaska Airlines:
STATUS MATCH TO ALASKA AIRLINES MILEAGE PLAN ELITE

– If you hold Elite loyalty program status with a competing airline, Alaska will match your status without any other requirements. So if you are unsatisfied with your current airline for any reason and Alaska Airlines, along with their partners, have enough flight convenience from your home airport, we suggest you go for the Gold and tell any Elite flyers you know about this one!
ALASKA AIRLINES SKI & FLY FREE PROMO

– If you love to ski or just to visit the great cities near beautiful ski destinations, you've got big slopes and fresh powder in your future! Register before February 5, 2016 (or your first qualifying flight), fly 4 qualifying nonstop flights (or 2 round trips) between 15 incredible ski destinations through February 23, 2016, to enjoy an airline ticket compliments of Alaska!
ALASKA AIRLINES SKI THE WEST FOR FREE

– Still need more slopeside upside? Alaska Airlines offers flights to destinations near 12 leading ski resorts and provides an opportunity to ski free when you present your Alaska Airlines boarding pass. We love this one and take advantage of the free passes each year!
ALASKA AIRLINES & ICELANDAIR PAIR UP

– To celebrate this partnership, Mileage Plan members who register for the offer enjoy double miles on Icelandair flights through December 31, 2015, plus a whole new way to access Europe!

And now you can book awards with Icelandair using your Alaska Mileage Plan miles!
And always visit TRVLVIP before renting a car to review the many great discounts and bonuses with Avis, Hertz and National.
And be sure to check out all of the current Alaska Perks and the many great Travel Tips!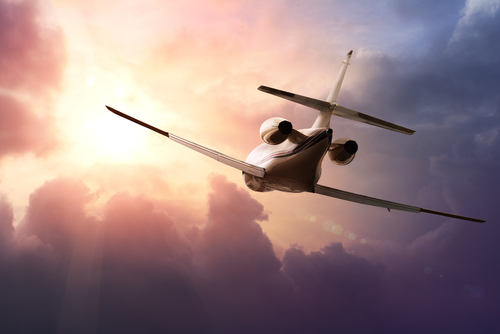 American Airlines AAdvantage
This month American unveiled their 2016 AAdvantage program. And I'd like to start off by saying, the new changes to the AAdvantage program weren't completely unexpected. While Delta and United made significant changes to their loyalty programs in 2015, those loyal to AAdvantage enjoyed a year of loyalty program stability as American nudged US Airways off towards that great airline retirement home in the sky.
Perhaps it's easier to start off with what is not changing. AAdvantage members continue to earn credit toward AAdvantage Elite status through a combination of Elite-qualifying Miles (EQMs) or Elite-qualifying Segments (EQSs). And American will eliminate Elite-qualifying Points as of January 1, 2016 (which is a positive move and simplifies the program). And they will not follow Delta and United by requiring Elite-qualifying dollars, which is very welcome news!
So, what is changing? American's new revenue-based earning structure related to redeemable award miles will be introduced in mid-2016. These changes significantly reward those who purchase premium class seats, last-minute flights and other expensive tickets by providing them with more redeemable miles. And the higher your AAdvantage Elite status, the more miles you earn. Unfortunately, this change hurts the leisure, main cabin flyer who diligently books early to save money – especially those without AAdvantage status who will earn fewer miles with this change.
Until mid-2016, you will continue to earn miles based on the actual distance flown plus a fare class bonus of 50% for First and Business Class. In addition, American is extending their special premium bonus of up to 12,000 miles for First and Business Class flyers until mid-2016. You will also earn an Elite status bonus of 100% of actual miles flown for Platinum and Executive Platinum members and 25% for Gold members. Redeemable miles are not earned on award travel.
Beginning in mid-2016 you will earn redeemable miles based on the price you pay for your base fare and carrier-imposed surcharges as well as your elite status level. You do not earn miles on government-imposed taxes and fees.
Here is the redeemable AAdvantage miles earning structure that will take effect some time in mid-2016:
General members

– 5 miles per USD
Gold members

– 7 miles per USD
Platinum members

– 8 miles per USD
Platinum Elite members

–  11 miles per USD
For a detailed overview of the AAdvantage program changes as well as the known adjustments to American's award charts effective March 22, 2016, see TRVLVIP's informative overview.
In heartwarming news, on December 12, 2015, 1,000 employees of American helped fly nearly 1,700 children and the spouses of fallen military service men and women from 84 cities across the world to Dallas to begin a five-day all-expenses-paid Snowball Express celebration. This celebration includes a welcome party, a Walk of Gratitude honoring the sacrifice of these families, a tour of the Fort Worth Museum of Science and History, a "knight" at Medieval Times including jousting and a private concert by actor Gary Sinise and the Lt. Dan Band.
And American Airlines once again received a perfect score in the Human Rights Campaign's 2016 Corporate Equality Index recognizing American as one of the Best Places to Work. American has received a perfect score every year since 2002. The CEI is a nationally recognized benchmark that examines the top workplaces in the US for lesbian, gay, bisexual and transgender employees and their allies.
And, in more business news, American Airlines will follow its overseas rivals by offering a new Premium Economy cabin on international routes. Premium Economy will offer certain Business Class perks at a price quite a bit higher than regular Economy Class, but typically much less than Business Class. In 2017, American will outfit some of its wide-body aircraft with a new divided section with seats comparable to the First Class seats used for domestic flights. It's expected to be very similar to World Traveller Class on British Airways.
American also recently announced that they plan to offer basic fares to compete with discount carriers such as Spirit and Frontier. American's goal is to target the price-conscious traveler with this service. Scott Kirby, American's president, said, "87% of American's customers fly only one time per year on American and yet those infrequent flyers account for half the company's revenue" – think about that for a moment.
Delta offers a similar class with its Basic Economy and does not allow any changes, refunds, standby, priority boarding, upgrades or advance seat selection. It will be interesting to see which perks American strips from their basic fares.
And, as a reminder, American Airlines is testing extended holds in certain markets. If the extended hold option is available it will show in the drop down menu on the online booking page along with the standard 24-hour hold option. The costs are $7.99 for a three-day hold, $9.99 for a five-day hold and $11.99 for a seven-day hold – which is a small price to pay for the added flexibility when you need it!
And so, without further ado, here are my TOP FIVE current Perks and Tips for American Airlines:
AMERICAN ELITE RENEWAL & BOOST 

–

American Airlines is once again offering an AAdvantage Boost or Renew opportunity for members who will fall short of qualifying (or re-qualifying) for AAdvantage Elite status in 2016. It's an expensive and yet easy way to catch up fast.  
ENJOY UP TO 125,000 BONUS MILES ON AMERICAN

– American Airlines, along with their airline partners, have offered transatlantic flight service for over 5 years. And to celebrate, American is offering up to 125,000 AAdvantage bonus miles for flights across the Atlantic through January 31, 2016.
AMERICAN AIRLINES AWARD DISCOUNTS

– Have an American Airlines credit card? You may qualify for a discounted award with savings between 2,500 and 7,500 miles on American Airlines MileSAAver Award flights through March 31, 2016, if booked before January 30, 2016!
AMERICAN MILES ON SALE PLUS A BONUS 

–

American Airlines is offering up to 75,000 bonus miles to buy or gift miles until January 4, 2016, which they claim is their best bonus of the year! Click the link above to find out if and when it makes sense to purchase.
500K MILES + A DREAM CRUISE FROM AA

–

Are you ready for the cruise of a lifetime? Sign up for the American Airlines weekly cruise newsletter to enter the Sweepstakes at Sea promotion before January 31, 2016.
Bonus TRVLVIP Tip: It's comforting to know your flight change or cancellation options all in one spot. American's change fees run as high as $450 (with no waiver for Elite members on paid tickets), so it's very important to know the change and cancel fees before booking a flight.
And always visit TRVLVIP before renting a car to review the many great American and other discounts and bonuses with Avis, Hertz and National.
Be sure to check out all of the current American Airlines Perks and the great Travel Tips!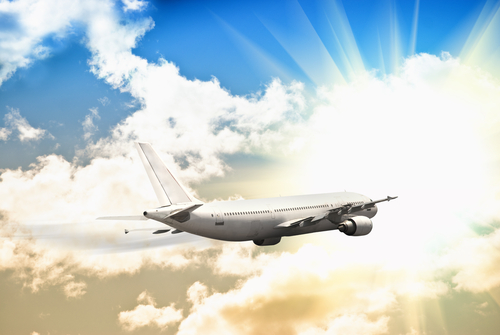 Delta Airlines SkyMiles
In business news, Delta had a record-breaking Black Friday (up 3%) and Cyber Monday (up 5%) over 2014. Gift card sales were a lead performer with 43% more sales on Black Friday and 17% more on Cyber Monday than in 2014.
The financial magazine Barron's named Delta one of its Top 10 Stock Picks for 2016. Delta was the only airline to make this impressive list alongside companies like CVS, Apple and Electronic Arts.
Delta intends to acquire more of the outstanding shares of Aeroméxico's parent company thereby bringing Delta's ownership stake up to 49% and improving Delta's position in Latin America. Currently, Delta and Aeroméxico offer 103 codeshare destinations and 900 daily flights in six countries after a long 21-year partnership.
And corporate travelers ranked Delta first among the large US carriers for the second year, according to the Morgan Stanley 2016 Corporate Travel Survey, with close to 50% of travel managers ranking Delta the best for quality of product and reliability.
Starting in March 1, 2016, Delta will no longer allow most pets to be a checked item on flights. The only exceptions are pets of members of the US military and their dependents with active transfer orders, and service and emotional support animals that comply with federal regulations, including proper documentation. All other pets will have to travel as cargo which will add a few inconvenient steps and extra expense to the planning, but could actually be safer for the animals. Costs will typically range from $200 to $400 one-way on domestic flights. The fee for bringing a small pet as carry-on baggage is $125 one-way for a domestic flight. Click here to review the current rules regarding the carrying on and checking of pets and the changes planned after March 1, 2016.
And this was a month of giving for Delta. After much success receiving by Delta on Black Friday and Cyber Monday, Delta was equally successful on #GivingTuesday, a global day of giving back to others, donating a total of 1 million miles to its US SkyWish partners. Skywish is charitable arm of Delta's SkyMiles frequent flyer program, allowing donations to 30 charitable organizations worldwide.
In November, Delta supported veterans and active servicemembers and their families by matching customer-donated miles to Fisher House Foundation's Hero Miles Program and Luke's Wings through SkyWish. Delta and their customers donated 27.5 million miles, which is close to 6 million more miles than in 2014.
And on November 19, nine of Delta's senior executives in Atlanta, Detroit, Los Angeles, New York and Toronto spent a night on the streets with their sleeping bags and cardboard serving as their beds in order to raise awareness and funds to combat youth homelessness. They were joined by hundreds of other corporate leaders at the annual Covenant House Sleep Out, with its mission of getting kids off the streets.
As we mentioned last month, for travel on or after June 1, 2016, the number of miles needed for Delta award flights will be based on destination, demand and other dynamics and award miles needed to upgrade under the Mileage Upgrade Award program will also increase. A big increase in the miles required for award flights on several popular routes is also expected. So, with all this, we suggest you consider using some of your miles to book a fabulous trip before June 1, 2016, when Delta awards will certainly be more expensive for long-haul flights.
Now, finally, here are my TOP FIVE current Perks and Tips for Delta Airlines:
DELTA ELITE STATUS, REDEEMABLE MILES AND AWARDS

–

Knowing how to achieve Medallion Elite status and earn redeemable SkyMiles is pretty darn complex and with so many ways to redeem miles it's hard to know a good redemption from a bad redemption. We're here to help and have outlined 4 important things you need to know.
DELTA AIRLINES – 5 FARE CLASS CATEGORIES

–

Delta Airlines introduced a 5 cabin category rebranding in March 1, 2015, and Delta Comfort+ will become it's own fare category as of May 16, 2016. What does this mean for Delta Elites?
BUYING DELTA MEDALLION MQMS

–

If you are short the Medallion Qualification Miles (MQMs) you need to achieve the Medallion Elite status you desire, Delta will sell you up to 10,000 MQMs. But does it make sense, and what are your other options?
Remember the industry pairings between Delta and Starwood and Delta and Virgin Atlantic – both of which provide some super reciprocal benefits!
And always visit TRVLVIP before renting a car to review the many great Delta and other discounts and bonuses with Hertz and National.
Bonus TRVLVIP Tip: It's comforting to know your flight change or cancellation options all in one spot. Delta's change fees run as high as $500 (with no waiver for elite members for paid flights), so it's very important to know the change and cancel fees before booking a flight.
Be sure to check out all of the current Delta Perks and the many great Travel Tips!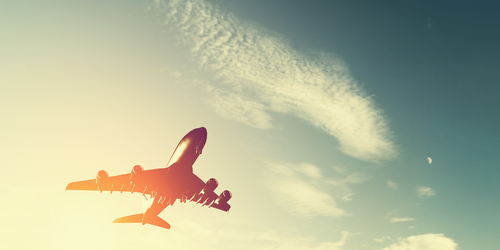 United Airlines MileagePlus
In October, Oscar Munoz, United's new CEO, suffered a heart attack and went on an extended medical leave. He recently announced his intention to be back in the saddle in 2016. Brett Hart, United's General Counsel, stepped in as acting CEO and has helped oversee the introduction of some great customer-centric initiatives.
With United's Surprise and Delight campaign, high-value Elite passengers are receiving more upgrades on both domestic and international flights and United employees have the opportunity to provide customers with a travel certificate worth up to $125 if a customer is faced with a challenge while traveling with United.
And in another step to improve the customer experience, United is bringing back free snacks in United Economy in the Americas starting in February 2016, along with offering illycaffe's signature scuro dark roast coffee on flights worldwide by the summer of 2016. United also expanded the availability of complimentary meals and free beer and wine to more Latin American and Caribbean flights and made significant improvements to economy-cabin food and beverage service on long-haul international flights.
For the fifth year in a row, United Airlines achieved a perfect score on the Human Rights Campaign's annual Corporate Equality Index (CEI) earning them an award for the "Best Place to Work for LGBT Equality." The CEI rates workplace policies toward lesbian, gay, bisexual and transgender employees.
United seems so sure that it can beat American and Delta on its annual on-time performance and rate of complete flights that it promises to compensate its corporate clients with credits for upgrades and onboard fees if it fails. In September Delta offered a similar guarantee committing to provide corporations with passenger credits that can be used to pay for fares. While Delta leads the industry in reliability, United has lagged behind most of its competitors including Delta and American in on-time arrival rates – so this guarantee is a bold move. The good news – a focus on improved reliability will benefit all those who travel with United.
And in more positive customer-centric news, United quietly removed the $50 fee you were required to pay when changing your flight due to an "unplanned event," which United describes as jury duty, illness or death. It's so common to read about fees being added, it's very rare to hear about fees being taken away so this was a nice gesture.
We certainly hope to see continued service and loyalty program improvement in the coming months and we wish Oscar Munoz a very speedy recovery and fast return in 2016.  
And moving on to tech news. The probability of having Wi-Fi on a United flight in mid-2015 was less than 50%, ranking them dead last among the major US airlines. To catch up United has much progress to make. The good news is they are adding Wi-Fi faster than any other major domestic carrier. Click here to see United's progress.
The lack of Wi-Fi on United flights is a big frustration for many flyers. Oddly, United has  three different internet providers and due to contracts cannot currently upgrade to faster satellite-based Wi-Fi service. Accessing in-flight internet with United typically costs between $2.99 and $19.99 depending on the length of the flight and the internet service provider. United passengers will soon have the option to pay for in-flight Wi-Fi with their MileagePlus miles. The rate is expected to fluctuate with supply and demand. This new option will be available on domestic flights in early 2016, and will then roll out to the rest of United's Wi-Fi equipped flights by the summer of 2016.  
Travelers already can redeem award miles for many goods and services including hotel rooms, car rentals, gift cards, shopping and more. But these options tend to yield the worst possible value for your MileagePlus miles. We suggest dividing the total cost of the good or service by the number of required miles to understand how much value you are receiving for each mile. We believe the value of a United MileagePlus mile is 1.5 cents, so if you receive this value or better you've found a good deal and if not we suggest you reserve your miles for award flights and upgrades which tend to be a much better value for you MileagePlus miles.
Ok, and now here are my TOP FIVE current PERKS and TIPS for United Airlines:
UNITED MILEAGEPLUS 6K DINING BONUS

–

With over 11,000 restaurants to choose from, it's easy to earn MileagePlus miles! Simply sign up before December 30, 2015, register the credit cards you use most often, opt-in to receive MileagePlus Dining emails and dine at participating restaurants within the first 60 days of registration for a chance at 6,000 bonus MileagePlus miles.
RARE UNITED STATUS MATCH + BONUS

– United has an ongoing Premier Status Match Challenge that is open to most non-United Airlines Elite flyers with another major airline. And for lucky "targeted" top-tier flyers, United has invited you by email to participate in a very special bonus offer of up to 50,000 miles.
UNITED AND HERTZ OFFER A BIGGER BONUS

– Save up to 40% and earn up to 1,250 miles plus Elite benefits! And until February 29, 2016, enjoy an extra 1,500 bonus miles. These combined bonuses reward MileagePlus miles worth up to $41 simply for renting with Hertz!
Bonus TRVLVIP Tip: It's comforting to know your flight change or cancellation options all in one spot. United's change fees run as high as $400, so it's very  important to know the change and cancel fees before booking a flight. And, don't forget you can stretch your MileagePlus award miles with a stopover or open-jaw.
Remember that United and Marriott (RewardsPlus) have paired up to provide great reciprocal benefits!
And be sure to check out all of the current United Perks and the great Travel Tips!
---
We hope you enjoyed our monthly airline update! We'd love to have you follow us on Facebook and Twitter and to share TRVLVIP with friends and family who enjoy travel and desire more Luxury for their Loyalty!
And if you haven't already, sign-up for complimentary alerts so you never miss another important TRVLVIP update! Dreaming is fun, but make that next trip happen!
Happy Loyalty, Happy Travels – and Happy Holidays!

PLEASE SHARE: