November 2015 Airline Update
At TRVLVIP we focus on maximizing your airline reward program earning and redemption opportunities to save you time and money. The more you know, the bigger your advantage and the greater the travel Luxury you'll enjoy for your Loyalty!
First of all, we are continuing to see better-than-ever global airfare deals across many airlines and with lower fuel prices and increased competition, we expect the deals to keep flowing. If you are flexible and can make a quick buying decision, you will benefit most! According to Hopper, prices are expected to average $237 through December 2015, which is 7.2% less expensive than in 2014 and 11.2% less expensive than in 2013, so get on out there to travel!
Follow TRVLVIP's Top Ten Airline Tips to get in on the great deals while maximizing your loyalty program rewards and get a move on planning your next wonderful vacation!
We added some excellent airline updates, Perks and Tips for you this month!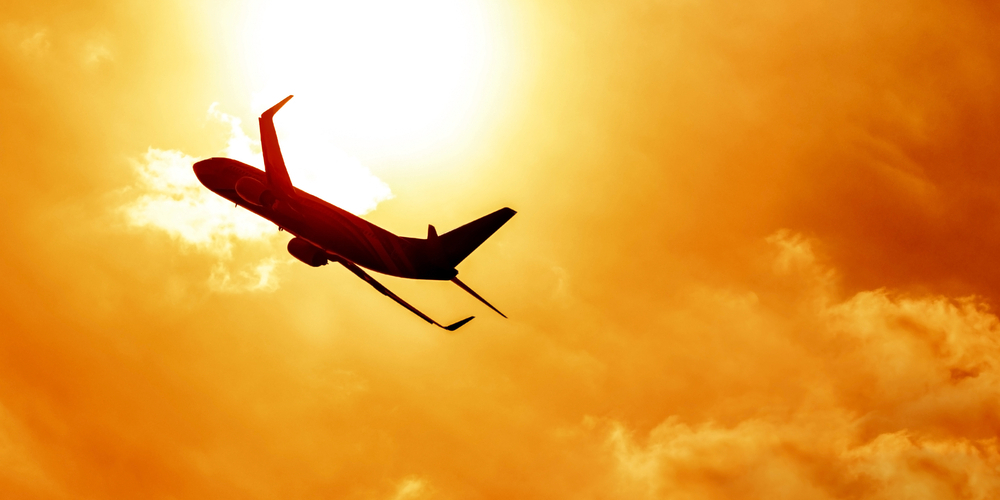 Alaska Airlines Mileage Plan
From the financial pages, Alaska Airlines reported a record Q3 profit of $277 million – a 39% increase over Q3 2014. Some of that big profit may be attributable to lower fuel prices and the fact that Alaska was ranked the best of the 13 major US airlines for fuel efficiency for the fifth straight year by the International Council on Clean Transportation, an independent, nonprofit research organization based in Washington, D.C.
Alaska and Delta are still battling for market share. This is particularly obvious up in the Pacific Northwest, which is Alaska's "home turf" and where the Alaska versus Delta route and fare contest continues to heat up. While loyalty program members of either program can still earn and redeem miles on either Delta or Alaska, the number of Mileage Plan miles you can earn while flying on Delta has been reduced significantly in 2015.
And with this toe-to-toe competition inevitably comes some low blows – at least for flyers. Specifically, as of January 1, 2016, members of Alaska's Board Room airport lounge program will no longer have access to Delta Sky Clubs. This news comes while Delta is currently constructing one of the largest Sky Clubs in its network in the main terminal at SeaTac, which is expected to open in early 2016.
In a positive lounge access twist, Alaska will open a brand new Board Room in mid-November, 2015, in SeaTac's North Terminal as a complement to the existing Board Room in the main terminal. Don't forget, Alaska's Board Room members now enjoy access to all 54 American Airlines Admirals Club locations worldwide as an expansion of the already-robust frequent flyer reciprocity arrangement with American Airlines in place since 1999! And Alaska Board Room members will also have access to the United Airlines Clubs in Philadelphia, Minneapolis-St. Paul and Phoenix effective December 1, 2015! Who needs access to a Delta lounge with all of these great options?
As a reminder, as of October 17, all US Airways flights became American Airlines flights, which means over 60 additional destinations, 3,000 more flights and a lot more earning and redemption opportunities for Alaska Mileage Plan members!
Here are my Top 5 current PERK highlights for Alaska Airlines:
ALASKA AIRLINES SKI & FLY FREE PROMO

– If you love to ski or just to visit the great cities near beautiful ski destinations, you've got big slopes and fresh powder in your future! Register before February 5, 2016 (or your first qualifying flight), fly four qualifying nonstop flights (or two round trips) between 15 incredible ski destinations November 19, 2015, through February 23, 2016, to enjoy an airline ticket compliments of Alaska!
ALASKA AIRLINES SKI THE WEST FOR FREE

– Still need more slopeside upside? Alaska Airlines offers flights to destinations near 12 leading ski resorts and provides an opportunity to ski free when you present your Alaska Airlines boarding pass. We love this one and take advantage of the free passes each year!
ALASKA AIRLINES & ICELANDAIR PAIR UP

– To celebrate this partnership, Mileage Plan members enjoy double miles on Icelandair flights from October 1 through December 31, 2015, plus a whole new way to access Europe!
ALASKA AIRLINES – AWARD SWEET SPOTS

– If you find an interesting destination on sale via this ever-changing promotion, jump on it because the popular destinations go fast. And new destinations are posted every few months – so the faster you book, the more likely you will score a deal.
And these 5 TIPS truly set Alaska Airlines apart from their competition and should be bookmarked:
ALASKA AIRLINES CHANGE AND CANCEL TIP

– Cancellations and changes never incur a fee if made 60 days or more before travel! That's right. Many veteran Alaska flyers don't even know this one. And MVP Gold and Gold 75

always

have their fees waived…loyalty pays!
ALASKA AIRLINES PRICE GUARANTEE

– After booking an Alaska Airlines flight, if you find a lower fare on alaskaair.com at ANY TIME, they'll give you the difference as a credit. I use this all the time, and it really adds up!
ADD A STOPOVER & SAVE BIG WITH ALASKA

– Stopovers and open-jaws are an excellent way to stretch your Reward Miles! Savvy use of stopovers can make one itinerary seem like two or three or…
And always visit TRVLVIP before renting a car to review the many great discounts and bonuses with Avis, Hertz and National.
And be sure to check out all of the current Alaska Perks and the many great Travel Tips!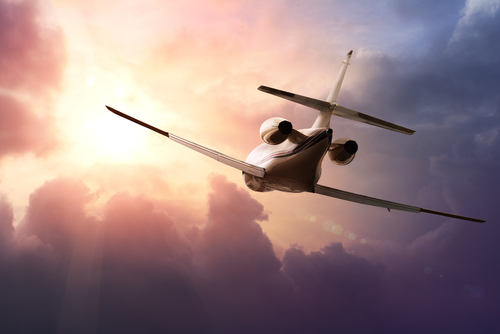 American Airlines AAdvantage
The long goodbye… On October 17, 2015, US Airways joined Continental, TWA, PanAm and other once-dominant high-flyers at that great airline retirement home in the sky. This US Airways retirement party added over 60 additional destinations to American Airlines and 3,000 more flights! And as a result of this merger, American Airlines is now the world's largest airline by revenue. Goodbye US Air!
American also reported the highest quarterly profit in their history in Q3 (a net profit of $1.9 billion, a 54 percent increase versus Q3 2014). And with record profits and the US Airways merger behind them, many loyal Advantage members anxiously await the unveiling of the 2016 AAdvantage program, which will surely include significant changes. In fact, according to leaks across the internet, employees at American Airlines are being trained on adjustments to the AAdvantage loyalty program already. It's even been said that employees were required to sign non-disclosure agreements prior to receiving training. Don't worry, we'll keep you updated as the changes are confirmed.
As you may know, in 2015, both United and Delta moved to a revenue model for achieving Elite status, which incorporates how much travelers spend with the airline in addition to miles flown. While both of those airlines have been reporting record profits in 2015, it's clear that customer sentiment isn't positive regarding the revenue model for all those except premium class or last minute flyers who pay the highest rates. Many AAdvantage loyalists feared American would be the the next major airline to move to this model.
Luckily, if the rumors have validity, AAdvantage Elite status accrual in 2016 toward 2017 Elite status will still be based on actual miles flown, which many see as a more customer-friendly method. But it also appears that the accrual of redeemable miles will likely incorporate the ticket price as well as Elite status level, which is similar to the method currently used by United and Delta. So qualifying for AAdvantage Elite status won't likely change but earning redeemable miles is expected to be harder unless you buy the more expensive tickets. More to come on this as we learn more and American eventually makes a public announcement.
American also recently announced they would be introducing basic fares to compete with discount carriers such as Spirit and Frontier. American's goal is to target the price-conscious traveler. Scott Kirby, the airline's president, said 87% of American's customers fly only one time per year on American and yet those infrequent flyers account for half the company's revenue – think about that for a moment.
American will join Delta, which began selling "Basic Economy" in 2015 in order to compete with the low-cost carriers on domestic routes. Delta's fares do not allow any changes, refunds, standby, priority boarding, upgrades or advance seat selection. It will be interesting to see which perks American stips from their basic fares.
Another change coming February 1, 2016 – Flights marketed by British Airways and Iberia will earn less AAdvantage Elite qualifying credit:
British Airways World Traveller & Euro Traveller (Discount Economy) in booking classes K, L, M, N, S, V will only earn 50% of the Elite qualifying base miles down from 100%
British Airways World Traveller & Euro Traveller (Deep Discount Economy) in booking classes G, O, Q will only earn 25% of the Elite qualifying base miles down from 100%
Iberia Discount Economy in booking classes A, G, K, L, M, N, S, V, W, Z will only earn 50 % of the Elite qualifying base miles down from

80%-100%
Iberia Deep-Discount Economy in booking classes O, P, Q will only earn 25% of the Elite qualifying base miles down from

80%-100%
And, in positive news, American Airlines is testing extended holds in certain markets. If the option is available it will show in the drop down menu on the online booking page. The costs are $7.99 for a three-day hold, $9.99 for a five-day hold and $11.99 for a seven-day hold, which is a small price to pay for the added flexibility!
And without further ado, here are my top current PERKS and TIPS for American Airlines:
ENJOY UP TO 125,000 BONUS MILES ON AMERICAN

– American Airlines, along with their airline partners, have offered transatlantic flight service for over five years. And to celebrate, American is offering up to 125,000 AAdvantage bonus miles for flights across the Atlantic through January 31, 2016.
AMERICAN AIRLINES DOUBLE MILES TO ASIA

– Register for this promotion, then book a qualifying American Airlines or Japan Airlines nonstop flight from North America to Asia and fly before December 15, 2015, to enjoy double AAdvantage bonus miles.
AMERICAN AIRLINES AWARD DISCOUNTS

– Have an American Airlines credit card? You may qualify for a discounted award with savings between 2,500 and 7,500 miles on American Airlines MileSAAver Award flights through January 31, 2016, if booked before November 30, 2015!
AMERICAN AADVANTAGE POINT BOOST

– Hey big spender, this one is for you – Earn up to 3 EQPs per mile when you purchase and fly on a First or Business Class ticket in 2015!
TRVLVIP Tip:  It's comforting to know your flight change or cancellation options all in one spot. American's change fees run as high as $450 (with no waiver for Elite members on paid tickets), so it's very important to know the change and cancel fees before booking a flight. In fact, American (combined with US Airways) made approximately $875 million from change and cancel fees in 2014 (gasp!). How much do you want to bet the fee revenue will be even higher in 2015? Be sure to know your fees before you book!
And always visit TRVLVIP before renting a car to review the many great American and other discounts and bonuses with Avis, Hertz and National.
Be sure to check out all of the current American Airlines Perks and the great Travel Tips!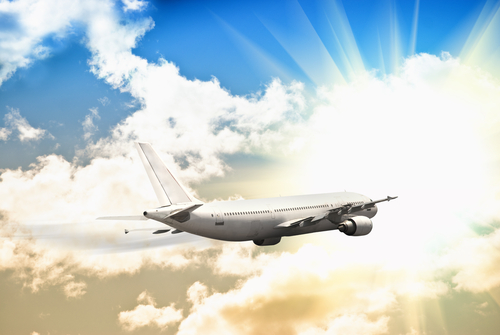 Delta Airlines SkyMiles
Delta had some great accomplishments in the last month worth highlighting:
Corporate travelers prefer Delta above the other major US carriers for the second straight year, according to the

 Morgan Stanley 2016 Corporate Travel Survey

, receiving high ratings for reliability and the quality of their product
The prestigious Harvard Business Review rated Delta's CEO Richard Anderson among the "best-performing CEOs in the world;" Anderson was the only airline chief to

make the HBR list
As we mentioned last month, for travel on or after June 1, 2016, the number of miles needed for Delta award flights will be based on destination, demand and other dynamics and award miles needed to upgrade under the Mileage Upgrade Award program will also increase. A big increase in the miles required for award flights on several popular routes is also expected. So, with all this, we suggest you consider using some of your miles to book a fabulous trip before June 1, 2016, when Delta awards will certainly be more expensive for long-haul flights.
While Delta doesn't have many exciting current perks at this time, we are sure a few will surface in the next month or so. Here are my top current Perks and Tips for Delta Airlines:
Remember the industry pairings between Delta and Starwood and Delta and Virgin Atlantic – both of which provide some super reciprocal benefits!
TRVLVIP Tip:  It's comforting to know your flight change or cancellation options all in one spot. Delta's change fees run as high as $500 (with no waiver for elite members for paid flights), so it's very important to know the change and cancel fees before booking a flight. In fact, Delta raked in approximately $875 million from change and cancel fees in 2014 (wow!). And we bet it will be even more in 2015! So know your fees before you book!
Be sure to check out all of the current Delta Perks and the many great Travel Tips!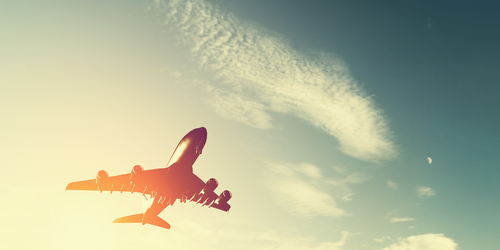 United Airlines MileagePlus
Well, it was another very newsworthy month for United!
In October, Oscar Munoz, United's new CEO, suffered a heart attack and went on an extended medical leave. Brett Hart, United's General Counsel, stepped in as acting CEO. Munoz had only assumed the CEO position about a month prior to his illness, after Jeff Smisek stepped down from his roles as Chairman, President and CEO in connection with an internal and federal investigation associated with the Port Authority of New York and New Jersey.
Munoz began his new CEO role aggressively by apologizing to employees (with face-to-face visits) and by commissioning a full-page apology in many US newspapers making a commitment to improve and taking ownership for poor customer service, leadership challenges and the Continental merger headaches still lingering after five years. United also introduced a new website, UnitedAirtime.com, where anyone can ask questions or share improvement ideas.
Brett Hart, as acting CEO, is committed to continuing the initial improvement goals established by Munoz, who has vowed to be back in the CEO role in early 2016.
Despite the CEO turmoil, United Continental Holdings Inc. (UAL) reported Q3 profit of $4.8 billion, beating Wall Street's expectations.
A few months ago United rolled out the new and improved united.com, with improved tools and time saving features, especially related to award tickets search functionality. Did you know you can personalize your background photo on the new United.com? Just click on settings and choose your favorite! I chose Lisbon, Portugal, a place I hope to visit soon!
United also introduced their Surprise and Delight campaign, which upgrades high-value elite passengers on both domestic and international flights. And in very recent news, United launched another Surprise and Delight initiative. United employees now have the opportunity to provide customers with a travel certificate worth up to $125 when a customer has encountered challenges while traveling with United.
Beginning in October, Premier 1K and Global Services flyers now enjoy a free drink on all United flights in the main cabin, with a selection of beers, cocktails, wines, premium spirits and liqueurs. This new perk is in addition to free premium upgrades (when available), priority boarding and better Saver Award ticket availability in the premium cabins.
We certainly hope to see continued service and loyalty program improvement in the coming months and wish Oscar Munoz a very speedy recovery.  
So let's jump into the United Airlines updates, Perks and Tips we recently added for you.
Here are my top current PERKS and TIPS for United Airline:
30% MORE MILES WITH UNITED'S PARTNERS

– Through November 20, 2015, enjoy 30% more MileagePlus miles with participating partners you haven't earned United miles with in the last 12 months (you'll earn a 10% bonus on all other participating partner earnings) – up to 25,000 bonus miles.
RARE UNITED STATUS MATCH + BONUS

– United has an ongoing Premier Status Match Challenge that is open to most non-United Airlines Elite flyers with another major airline. And for lucky "targeted" top-tier flyers, United has invited you by email to participate in a very special bonus offer of up to 50,000 miles.
UNITED AND HERTZ OFFER A BIGGER BONUS

– Save up to 40% and earn up to 1,250 miles plus Elite benefits! And until February 29, 2016, enjoy an extra 1,500 bonus miles. These combined bonuses reward MileagePlus miles worth up to $41 simply for renting with Hertz!
UNITED CHILE & BRAZIL SAVINGS

– Groove to the South American beat and save 25% on economy awards between the US or Canada and Chile or Brazil! Book and fly before November 30, 2015!
TRVLVIP Tips:  It's comforting to know your flight change or cancellation options all in one spot. United's change fees run as high as $400, so it's very  important to know the change and cancel fees before booking a flight. In fact, United made approximately $802 million from change and cancel fees in 2014 (yikes!). And we bet it will be even more in 2015! So know your fees before you book! And, don't forget you can stretch your airline reward miles with a stopover or open-jaw.
Remember that United and Marriott (RewardsPlus) have paired up to provide great reciprocal benefits!
And be sure to check out the current United Perks and the great Travel Tips!
---
We hope you enjoyed our monthly airline update! We'd love to have you follow us on Facebook and Twitter and to share TRVLVIP with friends and family who enjoy travel and desire more Luxury for their Loyalty!
And if you haven't already, sign-up for complimentary alerts so you never miss another important TRVLVIP update! Dreaming is fun, but make that next trip happen!
Happy Loyalty, Happy Travels!

PLEASE SHARE: