October 2015 Airline Update
At TRVLVIP we focus on maximizing your airline reward program earning and redemption opportunities to save you time and money. The more you know, the bigger your advantage and the greater the travel Luxury you'll enjoy for your Loyalty!
First of all, we are continuing to see better-than-ever global airfare deals across many airlines and with lower fuel prices and increased competition, we expect the deals to keep flowing. If you are flexible and can make a quick buying decision, you will benefit most!
Follow TRVLVIP's Top Ten Airline Tips to get in on the great deals while maximizing your loyalty program rewards and get a move on planning your next wonderful vacation!
We added some excellent airline updates, Perks and Tips for you this month!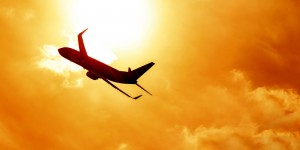 Alaska Airlines Mileage Plan
The news was all abuzz this week when Brad Tilden, CEO of Alaska Airlines, had his checked bag misplaced by Alaska Airlines (gasp!). It was delivered 24 hours later. (You better believe it was!)
We wonder if Brad will file a Baggage Service Guarantee claim – and if he does, will he take the money or the miles? This type of snafu is actually very rare because Alaska takes their baggage timeliness seriously. Alaska Airlines was the first US airline to offer an ongoing 20-minute baggage guarantee, which rewards  $25 or 2,500 Alaska Airlines Mileage Plan miles if your bags are not at baggage claim within 20 minutes of your plane's arrival at the gate. My guess – Brad will probably take the miles!
In other Alaska executive news, Alaska recently hired a new Managing Director of Loyalty, Ryan Butz. We are BIG fans of Alaska Airlines and feel they do an excellent job with their loyalty program. Ryan will oversee Mileage Plan, the Alaska Airlines Credit Card program and customer communications. Prior to joining Alaska, Ryan worked for  Microsoft and spent many years in the telecom industry, leading various marketing efforts for T-Mobile, Verizon and AT&T.
A reminder, on October 17, all US Airways flights will become American Airlines flights, which means over 60 additional destinations, 3,000 more flights and a lot more earning and redemption opportunities for Alaska Mileage Plan members! And, Alaska's Board Room members now enjoy access to all 54 Admirals Club locations worldwide as an expansion of the already-robust frequent flyer reciprocity arrangement with American Airlines in place since 1999!
Here are my Top 5 current PERK highlights for Alaska Airlines:
And these 5 TIPS truly set Alaska Airlines apart from their competition and should be bookmarked:
And always visit TRVLVIP before renting a car to review the many great discounts and bonuses with Avis, Hertz and National.
And be sure to check out all of the current Alaska Perks and the many great Travel Tips!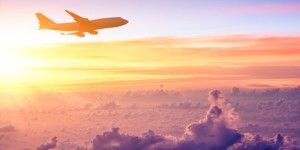 American Airlines AAdvantage
In fun techie news, American introduced a cool new baggage tracking feature on their website in September, which allows customers to track their own luggage from checked in until touch down. Kind of like FedEx or UPS in the sky!
In the news last month, we learned that as of September 15, 2015, American and Delta ended their longstanding "interline" agreement. I'm sure you are wondering, what the heck is an interline agreement? An interline agreement is the most basic passenger-sharing arrangement between airlines and allows each airline to put customers easily on the other company's airline. Interline agreements accommodate passengers of an interline partner in poor weather or other irregular operations. As the merger with US Airways enters the final stages, the greatly expanded American Airlines network should provide plenty of flexibility to reroute customers in the case of bad weather this winter.
As a reminder, October 17 is the BIG day when US Airways will join Continental, TWA, PanAm and other once-dominant high-flyers at that great airline retirement home in the sky. This US Airways retirement party will add over 60 additional destinations to American Airlines and 3,000 more flights! And as a result of this merger, American Airlines is now the world's largest airline by revenue. Goodbye US Air!
Here are my top current PERKS and TIPS for American Airlines:
Because it's comforting to know your flight change or cancellation options (all in one spot), bookmark this great Tip from July – American Airlines Hold, Change & Cancel Policies.
And always visit TRVLVIP before renting a car to review the many great American and other discounts and bonuses with Avis, Hertz and National.
Be sure to check out all of the current American Perks and the great Travel Tips!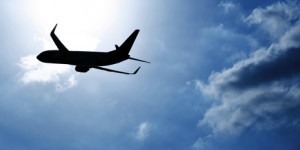 Delta Airlines SkyMiles
Congratulations to Delta! For the second year in a row, Delta's Reservations Premium Sales and Service teams have been recognized for customer service excellence by the J.D. Power Certified Contact Center Program.
And Delta recently added a new codeshare partner, Aerolíneas Argentinas, which expands travel options to and from the US to both Argentina and Uruguay.
Last month we mentioned that Delta experienced record profits. Delta's $1 billion Q2 adjusted net income was 22% higher than Q2 2014. As a result, Delta's recent announcement of upcoming layoffs came as a bit of a surprise. Delta has some concerns that revenue rose just 3% in the first half of the year and only 1% in the second quarter, compared to the same periods in 2014. With a focus on increasing revenue, Delta has plans to cut some managerial and salaried jobs but will continue to hire flight attendants, pilots and other frontline employees in order to expand the airline.
If any of you tracked the recent news on Air France's proposed layoffs (shirtless managers scaling fences – ooh la la!), you know things can get dicey fast!
A major component of Delta's profitability growth was a reduction of 29% in Delta's fuel spending in the first half of this year, which continues to result in amazing airfare deals.
As we mentioned last month, for travel on or after June 1, 2016, the number of miles needed for Delta award flights will be based on destination, demand and other dynamics and award miles needed to upgrade under the Mileage Upgrade Award program will also increase. A big increase in the miles required for award flights on several popular routes is also expected. So, with all this, we suggest you consider using some of your miles to book a fabulous trip before June 1, 2016, when Delta awards will certainly be more expensive for long-haul flights.
Here are my top current Perks and Tips for Delta Airlines:
Remember the industry pairings between Delta and Starwood and Delta and Virgin Atlantic, which provide great reciprocal benefits!
And pay special attention to these very important Delta Tips – Hold, Change & Cancel Policies and Changes to the Way You Earn SkyMiles in 2015!
Be sure to check out all of the current Delta Perks and the many great Travel Tips!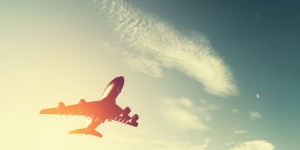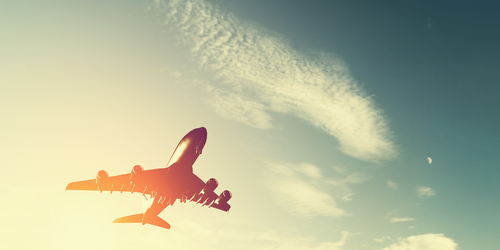 United Airlines MileagePlus
It was a very newsworthy month for United!
On September 8, 2015, Oscar Munoz became the new president and CEO. Munoz held executive positions at CSX Corporation, AT&T, PepsiCo and Coca-Cola Enterprises before joining United. The company also announced that Jeff Smisek had stepped down from his roles as Chairman, President and CEO in connection with an internal and federal investigation associated with the Port Authority of New York and New Jersey.
And in a crazy investigation-worthy twist, Mr. Smisek is entitled to a severance package that could reach $29 million as first reported by Bloomberg News!
Munoz has a steep climb ahead of him. He recently apologized to employees (with face-to-face visits) and promised to give employees the right tools to deliver the service and reliability he knows the company is capable of.
And in September, United commissioned a full-page apology in many US newspapers making a commitment to improve and taking ownership for poor customer service, leadership challenges and the Continental merger headaches still lingering after five years. United also introduced a new website, United Airtime, where anyone can ask questions or share improvement ideas.
Despite all of the above, Munoz and United have been very busy with the introduction of new business-class seats for its Airbus A319s and A320s, and Boeing 737s and 757s. United is also refurbishing its whole fleet 767s to include new seats, more overhead bin space, in-seat power, Panasonic satellite Wi-Fi and on-demand entertainment services and announced improvements to in-flight amenities and their menu.
United also rolled out the new united.com, with new tools and time saving features, especially related to award tickets search functionality and introduced their Surprise and Delight campaign, which upgrades high-value elite passengers on both domestic and international flights.
With all that being said, we hope to see some significant service and loyalty program improvement in the coming months.  
So let's jump into the United Airlines updates, Perks and Tips we recently added for you.
Here are my top current PERKS and TIPS for United Airlines:
And these are good reminders to bookmark– United Airlines Hold, Change & Cancel Policies and Stretch Your Airline Reward Miles With a Stopover or Open-Jaw.
Remember that United and Marriott (RewardsPlus) have paired up to provide great reciprocal benefits!
And be sure to check out the current United Perks and the great Travel Tips!
---
We hoped you enjoyed our monthly airline update! We'd love to have you follow us on Facebook and Twitter and to share TRVLVIP with friends and family who enjoy travel and desire more Luxury for their Loyalty!
And if you haven't already, sign-up for complimentary alerts so you never miss another important TRVLVIP update! Dreaming is fun, but make that next trip happen!
Happy Loyalty, Happy Travels!

PLEASE SHARE: