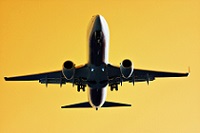 24 Hours to Make Changes or Cancel Without Fees!
February 2016
Many people book non-refundable fares to save money, but if you've ever had to change or cancel a flight you know that with recent airline changes the fees have become outrageous (in most cases at least $100-$250 for domestic travel even for a one-way ticket). And the fees to change or cancel international flights are often more than double that!
You do have a little flexibility for domestic travel in the United States on all US-based carriers and those international carriers operating in the US.
The US Department of Transportation - US DOT Notice requires that as long as you've secured a non-refundable ticket at least seven days before your flight, you can change or cancel your reservation within 24 hours of booking without worrying about a change or cancel fee. A fare difference could apply for changes.
We encourage you to sign up for complimentary email alerts so you never again miss important trvlvip Perk and Tip!