Sign On Up, Before You Gogo
Avoid Sky-High Gogo Inflight Wi-Fi Fees!
Buy your Gogo passes online before you fly and save up to 40%!
You wait patiently for the plane to climb and finally the first chime goes off. You power up your device, find the Gogo login screen and then comes that sinking feeling when you realize the cost of the inflight Wi-Fi. But, for many of us, the price is acceptable because Wi-Fi helps to pass the time whether you are productively focused on work or just enjoying a little R&R. Come to think of it, how did we ever get by without it? Well, for all you sky surfers out there, we have a very simple Tip that will save you up to 40% – buy your Gogo passes online before you fly!
Your biggest savings will be on transcontinental flights – especially those with connections. We've seen the cost of an all-day pass on a transcontinental flight exceed $40 when bought inflight. But, you can currently buy an all-day pass on the Gogo website prior to your flight for $19, regardless of the number of connections!
Alaska Airlines, Air Canada, American Airlines, Delta and Virgin America all accept prepaid Gogo passes. United is the outlier and doesn't currently accept prepaid passes, although they offer Gogo onboard.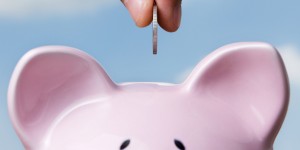 Here are the current prepaid options on Gogo equipped flights in the US, Canada and Mexico:
$19 for an all-day pass for any device (expires 1 year after purchase)
$7 for a 1-hour pass for any device (expires 30 days after purchase)
$50 for a month-long single airline pass for any device
$60 for a month long multi-airline pass for any device
Because your prepaid passes are stored in your account for future use (note the expiration dates above), we recommend picking up a couple passes that best match your inflight Wi-Fi needs. Then, at flight time, you can choose from the onboard, flight-specific options or grab one of the  passes from your account – whichever is the best deal for you.
Top 4 things to remember:
1. Prepay to save – BUT, only use your $16 all-day pass on longer flights or flights with connections where a comparable pass is more than $16 (Gogo on shorter, direct flights is often less than $16).
2. If you only need Wi-Fi for one hour, the $5 hourly pre-paid pass is always your best option.
3. If you only need to access the Internet from your smartphone, the Smartphone Day Pass is a great value.
4. Only choose a monthly option if you have a heavy flight schedule in any given month; your 30 days will start the day you buy the pass, so don't buy until you are ready to fly and remember to cancel if your flight schedule subsides because the monthly passes auto renew if not cancelled.
Bonus trvlvip Tip:
If you ever have trouble connecting or have spotty or very slow coverage while using Gogo, simply contact Gogo by chat or email. Gogo customer service will often issue you a free pass to use on a future flight after quickly reviewing your session.
And while only one person at a time can be logged into Gogo under your account, you can generally share your login and password with someone you trust to use your session while you aren't online.
The Wrap-Up:
If you plan to use Internet while inflight, always buy your Gogo passes online before you fly and save up to 40%!
Go ahead and sign up for FREE travel promotion updates so you never again miss an important trvlvip Perk, Tip or Blog post!
Happy Loyalty, Happy Travels!

We greatly appreciate when you click on any of our links or ads and book or buy directly on the travel partner's website to enjoy the best price! We have the potential to receive compensation, which allows us to provide our helpful travel updates and advice to you FREE of charge! For more information see our Advertising Policy. Many thanks!
PLEASE SHARE: