What is a "Stopover" Anyway and how can it Benefit Me?
January 2016
Stopovers and open-jaws are an excellent way to stretch your reward miles by adding extra destinations to your award trips for no extra miles and, if done right, can result in two one-way flights for the price of one!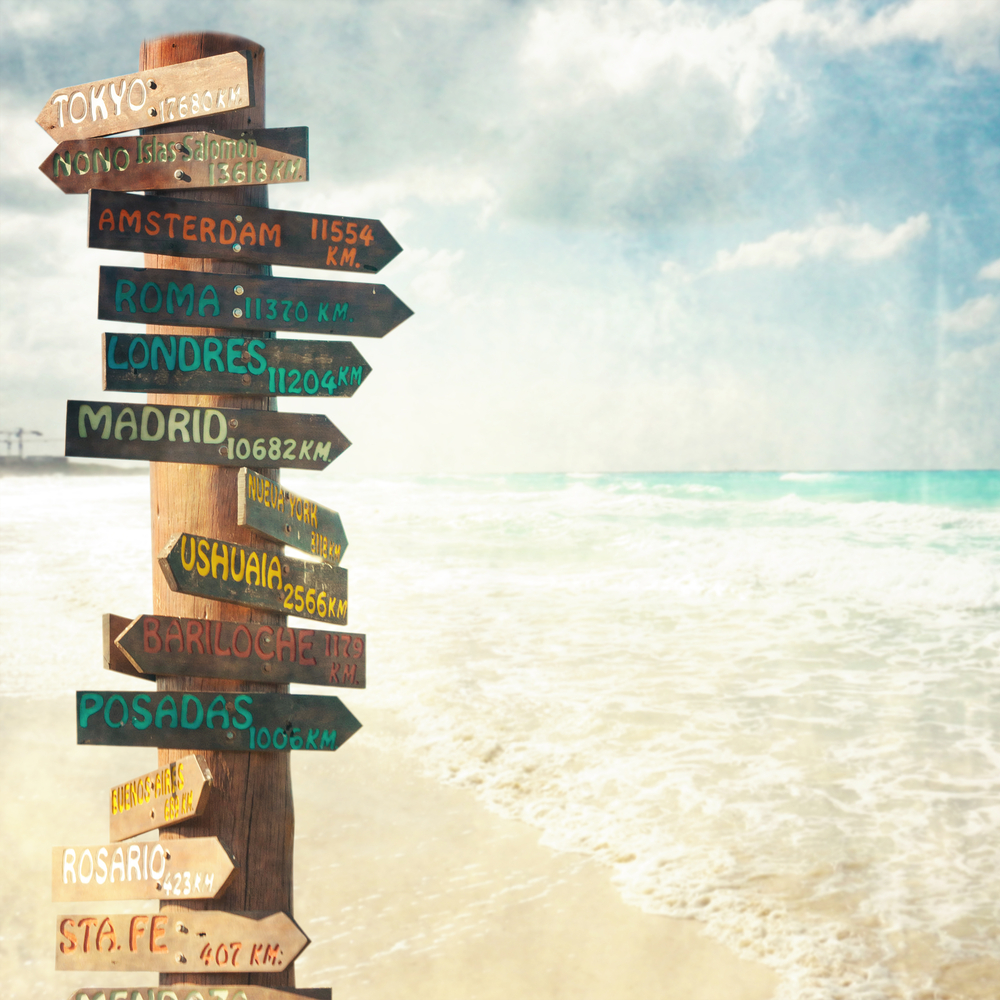 When redeeming Mileage Plan miles for an award on Alaska Airlines or one of Alaska's many airline partners, Alaska is one of the most flexible airlines allowing travelers to redeem miles for one-way, round-trip and open-jaw itineraries.
LET'S TAKE A LOOK AT A FEW STRATEGIES TO MAXIMIZE YOUR MILEAGE PLAN REWARD MILES:
Two One-Way Awards vs. a Round-Trip:
On round-trip awards, Alaska only allows you to fly one airline partner in addition to any Alaska-operated connecting flights. If you find more convenient flights, or flights requiring less award miles for each way of your itinerary on two different carriers, simply book two one-way awards. One drawback to this strategy is that if you need to change or cancel the flight less than 60 days before travel you could be subject to two fees instead of one - so plan wisely.
Stopovers:
A stopover extends a layover/connection on a domestic flight by more than four hours and more than 24 hours on an international flight.
When flying with Alaska Airlines, or one of Alaska's partner airlines, you can build in one en route stopover for both the outbound and return portions of your award travel on international itineraries. As long as award space is available for the next leg of your flight, you won't pay extra miles to build in the stopover! For example, if you have a connection in London en route to Madrid, you can stay in London for a few days - or even several months - for no extra reward miles before scooting off to Madrid.
In order to enjoy a stopover, you are generally only allowed to add an extra stop in a city your flight would normally connect through.
If you are flying on one of Alaska's partner airlines, you will have the most success building in a stopover in the major gateway cities:
American Airlines: New York, Boston, Chicago, Los Angeles, Raleigh Durham, Miami and Dallas Forth Worth

Aeromexico: Mexico City

Air France: Paris

British Airways: London

Cathay Pacific: Hong Kong

Delta *until May 1, 2016, when the partnership will end): Atlanta, Boston, Detroit, Los Angeles, New York-JFK and Seattle

Emirates: Dubai

Fiji Airways:

Fiji
Hainan Airlines:

Beijing, Haikou and Xi'an in China
KLM: Amsterdam

Korean Air: Seoul

LAN: Santiago (Chile), Lima (Peru), Quito and Guayaquil (Equator) and Buenos Aires (Argentina)

Qantas: Sydney, Melbourne and Brisbane in Australia
Domestic Stopovers on Flights Operated by Alaska:
Alaska also allows domestic stopovers for flights entirely on Alaska Airlines, but typically only when the city you are stopping in is a normal connection city. For example a flight from Los Angeles to Newark connecting through Alaska's hub in Seattle may allow a stopover in Seattle. But it would be unlikely you could fly from Los Angeles through Phoenix and then onward to Newark because Phoenix is not a city through which Alaska flights would normally connect. Alaska's main gateway cities are Seattle, Los Angeles (LAX), Anchorage and Portland.
Open-Jaw:
Alaska Airlines also allows open-jaws, which grant you the option to arrive in one city and depart from another city - or even another country - and are useful if a round-trip award flight requires fewer miles than two one-way flights. For example you can fly to London, travel to Paris by train and fly home from Paris.
BOOKING AWARD FLIGHTS WITH STOPOVERS OR AN OPEN-JAW:
While Alaska award flights with a stopover or open-jaw can occasionally be booked online using the Multi-city flight type, we suggest a call to Alaska customer service for both international and domestic travel to make sure you are getting the best flight for the least number of reward miles. For those without MVP Gold or Gold 75 status the phone booking fee is $15, which is well worth it if you are able to enjoy your preferred routing while spending fewer reward miles. The stopover can stretch many months in duration, but the whole trip must end within a year of ticket issue.
A Special Note Regarding the Alaska Airlines Visa Companion Pass:
A little known Tip – if you book a flight using the Multi-city flight type on alaskaair.com, you can book an open-jaw flight and still use your Alaska Airlines Visa companion pass. For example, you can fly from Seattle to Honolulu and out of Kauai back to Seattle. This is especially valuable in Hawaii where you can take inexpensive inter-island flights allowing you to see more than one island while enjoying big savings with your companion pass!
The Wrap-Up:
We typically build in a free stopover on most award flights we book through Alaska Airlines. Last year we flew on a business class award with Alaska's airline partner AeroMexico. We added in a three-day stopover in Mexico City for no additional miles when flying from Santiago, Chile en route to Seattle. This year we booked a business class flight with Alaska's airline partner Emirates and added a free five-day stopover in Dubai to visit Oman and Abu Dhabi when flying from the Maldives en route to Seattle. And my brother just added a several-month, free stopover in Seattle (where he lives part of the year) when flying from Bangkok en route to Kona on flights operated by Emirates and Alaska.
Stopovers provide an efficient way to see memorable new destinations across the globe!
If you build in a free stopover to a fabulous city you would have otherwise missed, "stopover" and leave a nice note on Facebook and Twitter!
And if you haven't already, sign up for complimentary alerts so you never miss an important trvlvip Perk or Tip about Alaska Airlines!