October 2015 Hotel Update
TRVLVIP is here to encourage a simple and yet strategic approach to travel promotions and efficient loyalty program earning and redemption opportunities. If you knew you could travel in luxury for less, it might encourage you to get on out there and travel more!
It's a great time for the hotel industry globally and lucky travelers within the US can expect some great improvements. US Hotels are slated to spend $6.4 billion on renovations and upgrades in 2015 (a 7% increase over 2014). And, recent reports confirmed US hotel occupancy reached an all-time high in July, with growth expected to continue into 2018.
It's a big world just waiting for you! With that in mind, we've highlighted some great hotel updates to inspire you.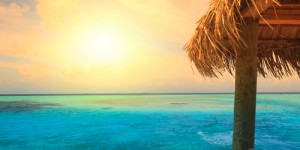 Hilton HHonors
In recent news, the American Express Platinum card partnered up with Hilton HHonors to offer automatic HHonors Gold Elite status to card members! Normally Gold Elite requires 20 stays, 40 nights or 75,000 HHonors base points, so this is a great benefit! If you have an Amex Platinum card and are not yet Gold or Diamond, go for the Gold today!  
And remember, whether you earn Hilton HHonors Elite status by achieving the nights, stays or points required, by having the right credit card or even by completing a fast track offer, making it to Elite status will change the way you travel with Hilton!
Here are my top 5 current PERK and TIP highlights for Hilton:
HILTON'S NEW TRIPLE YOUR TRIP PROMO

– Hilton's latest

global promotion

rewards you with up to three time the Hilton HHonors points through December 31, 2015! You need to first register in order to earn. And this promotion can be combined with several other Hilton promotions, for a BIG win!
HILTON TRIPLE POINTS UNTIL FEBRUARY

– Stay two nights & enjoy three times the HHonors points any day of the week

anywhere in the Americas

through January 30, 2016! This special rate can be combined with Triple Your Trip and the Triple Miles offer!
HILTON TRIPLE MILEAGE OFFER

– Once registered for this promotion, you will enjoy triple Hilton partner airline miles for stays with Hilton in Latin America, the Caribbean and Canada through December 31, 2015. Combine this with Triple Your Trip and the Triple Point rate to really rack up the points!
HILTON'S 50K WIN BACK PROMO

– Hilton's Win Back promo rewards 50,000 points to targeted members who stay four nights in 90 days before January 7, 2016! Be sure not to miss the chance to register for two alternative bonus offers if you don't qualify for this one! You'll find all the details in the Win Back link above.
Before renting a car from Avis or National, always visit TRVLVIP to enjoy the current Hilton HHonors discounts and bonus offers.
And, finally, don't forget to check the special Hilton Hotel Deals website for great perks and discounts if you're planning a visit to Asia, India, the Maldives, Sri Lanka, The South Pacific, Australia or New Zealand.
Lots of other great Hilton HHonors Perks are on our site this month including discounts, resort credits, bonus points offers, new hotel promotions, free golf offers, and more! Most of these Perks can be combined for a BIG win! So, check out our fun post that demonstrates this benefit in action!
And be sure to check out all of the current Hilton HHonors Perks and Tips!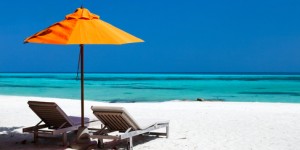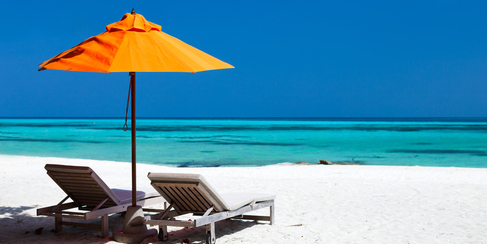 Hyatt Gold Passport
Congratulations to Hyatt! Hyatt made the inaugural "100 Best Workplaces for Women" list assembled by Great Place to Work. And Fortune named Hyatt to its 2015 "100 Best Companies to Work For." Among many other accolades, the Wall Street Journal, BusinessWeek and experience.com named Hyatt as a desired employer for recent graduates and young professionals. And AARP named Hyatt a top employer for older Americans. It must be fun to work for Hyatt!
This month Hyatt introduced the multi-million dollar Hyatt Regency campaign, "Sometimes… It's Good Not to Be Home." This is the largest advertising campaign in Hyatt Regency's nearly 50-year history. We are looking forward to Comedy Central's involvement, which is expected to celebrate funny "not at home" moments.  
Here are my top 5 current PERK and TIP highlights for Hyatt:
HYATT SUNSHINE IS ON SALE IN HAWAII

– With Hyatt's Sunshine on Sale promotion you'll enjoy a free night and breakfast for two, when staying at participating Hyatt resorts in Hawaii through December 23, 2015.
HYATT AND M LIFE – HIGHROLLER STYLE

– What happens in Vegas stays in Vegas…UNLESS it's a great Tip on a lucrative partnership you should SHARE! Great ways to earn and redeem points and reciprocal elite benefits can make your next Vegas trip more luxurious.
HYATT BONUSES AND SAVINGS WITH AVIS

– Enjoy 500 Gold Passport points and up to 25% savings with Avis. And as an extra bonus, choose between a free rental day, a one-car-group upgrade or $25 off a five-day rental.
HYATT DIAMOND – GUEST OF HONOR

– If you are a Diamond member with Hyatt Gold Passport, you know how wonderful the benefits are. Now Hyatt allows you to treat those you care about most to all of your luxurious Diamond level benefits throughout 2015.
Be sure to check out all of the current Hyatt Perks and Tips!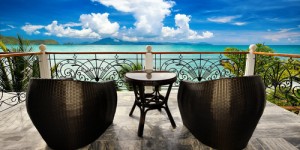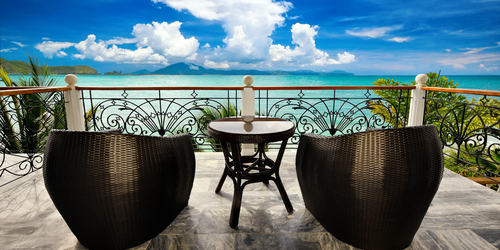 IHG Rewards Club
The big news in the industry this month is speculation that IHG may make a major acquisition of Fairmont-Raffles and according to the Sunday Times in London, an official announcement could occur in a few weeks. The current proposed £1.9 billion deal is to acquire Fairmont, the Canadian giant that owns Singapore's Raffles hotel. That is over $2.9 billion in US dollars! A few months ago, the acquisition rumors swirled about IHG and Starwood and that deal is now off the table. So we wonder if this one will actually move forward?
Currently, Fairmont-Raffles, a well-respected luxury hotel brand, is owned by Qatar-based Katara Hospitality and Saudi Arabia-based Kingdom Holdings and would certainly give IHG a stronger position in the luxury segment.
You will know more as we know more. We sure hope, if an acquisition happens, it will open up additional earning and redemption opportunities for IHG Rewards Club members. As a comparable, we don't believe that the Kimpton acquisition added Rewards Club value since Kimpton retained their own loyalty program.
And the Perks and Tips keep coming! Here are my top current PERK and TIP highlights for IHG:
IHG – ACCELERATE YOUR BONUSES

– Go further faster with IHG's new global promotion. Through December 31, 2015, enjoy free nights or at least 50,000 bonus points!
IHG HALF OFF AWARD NIGHTS

– Enjoy award nights for 50% fewer points in Mexico, the Caribbean and Latin America from September 1 through October 31, 2015!
IHG DOUBLE UP MILES PROMOTION

– Enjoy double reward miles on any of nearly 50 global airline partners simply for registering and completing eligible stays with IHG before December 31, 2015.
IHG HOLIDAY INN CLUB 10K BONUS

– Enjoy a well-deserved resort vacation with your family by staying at a Holiday Inn Club Vacations resort in 2015 for three or more nights to enjoy 10,000 IHG Rewards Club points.
TWO GREAT CHINA PERKS: IHG 10,000 POINTS BONUS IN CHINA

– IHG Rewards Club is offering 10,000 bonus points for each qualified stay of three nights or longer at 12 IHG hotels in Hong Kong and Macau booked by February 24 for stays through February 29, 2016, AND 

IHG'S CHINA 50% WEEKEND FLASH SALE

– Each Thursday, Friday and Saturday through November 28, 2015, IHG provides a BIG list of hotels in Greater China (Mainland China, Hong Kong, Macau and Taiwan) with savings up to 50% for stays through December 31, 2015.
Before renting a car from Avis or Hertz, always visit TRVLVIP first to enjoy the current IHG Rewards Club discounts and bonus offers.
Need an update on the IHG program? Take a look at our the great Tip about the IHG Rewards Club, which highlights all of the recent positive changes to the IHG loyalty program!
And don't forget about IHG's Ambassador Program. It's a great value with many luxurious benefits for anyone who stays at InterContinental Hotels & Resorts.
Be sure to check out all of the current IHG Rewards Club Perks and Tips!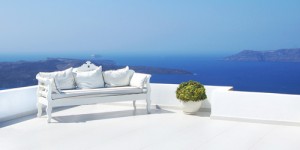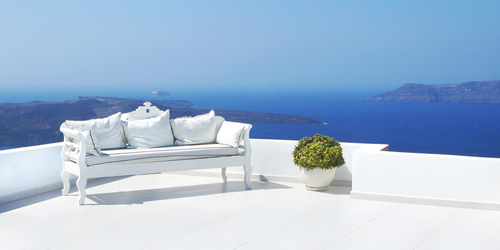 Marriott and Ritz-Carlton Rewards
Marriott Rewards and Ritz-Carlton Rewards are about to become even more rewarding! We plan to put together a comprehensive rewards overview this month on trvlvip.com, but wanted to first give you a heads up on what's new!
Marriott and Ritz-Carlton Rewards recently announced these "Fab Four" enhancements and will make a formal, public announcement this week:
Points Advance

– Members are currently able to book redemption stays before having sufficient points to cover the cost of that stay; this is a great perk for those who know they will accrue the necessary points before their stay by earning, buying or receiving a points transfer from another account
Points Sharing

– Beginning October 12, 2015, members will have the ability to share up to 50,000 points each year with friends and family; previously members were only able to transfer points between accounts with the same mailing address
Redemption Stay Credit

– Starting November 1, 2015, members will earn Elite night credit for award nights paid with using Marriott or Ritz-Carlton Rewards points; Hilton and Starwood currently reward Elite credits for award nights, so we are very happy Marriott will now allow this as well
NEW Cash + Points

– In early 2016, members will be able to book Cash + Points stays, which will provide flexibility to use a mix of cash and points to pay for stays
Tell us what you think about these enhancements!
A few Ritz-Carlton updates:
The New Luxury Branding Study of Consumers named Ritz-Carlton the most popular luxury hotel brand after analyzing 2.25 million consumer reviews on TripAdvisor. This new award comes just two months after the J. D. Power 2015 North America Hotel Guest Satisfaction Index Study named Ritz-Carlton the top luxury brand for guest satisfaction.
And in other Ritz-Carlton news, in September a new "ritzy" brand logo was unveiled with a new brand voice. Ritz plans to clarify, simplify and amplify the luxury brand's identity. In the last several years, Ritz has been on a mission to redesign and reinvent the hotels and brand. This is the first time any changes have been made to the lion and crown logo in the 32-year history of Ritz-Carlton Hotel Company, LCC. Prior to the current ownership structure, Ritz goes way back to 1898, when César Ritz opened the Ritz Hotel in Paris. And "Puttin' On the Ritz," was written by Irving Berlin in 1927.
And in some techie Marriott news, we mentioned in June that Marriott was the first hotel brand to offer Netflix and in September Marriott introduced the first ever in-room virtual reality travel experience. This service allows guests to order virtual reality experiences including VR Postcards (journeys to unique destinations) in their rooms. "VRoom Service" is a first in the travel industry and is available to borrow with a Samsung Gear VR headset and accompanying headphones. The program is currently being tested at the New York Marriott Marquis and London Marriott Park Lane properties before a larger roll out.
Here are my top 5 current PERK and TIP highlights for Marriott and Ritz-Carlton:
MARRIOTT TARGETS & REWARDS ELITES

– Even if you may not complete enough stays in 2015 to maintain Gold or Platinum Elite status, you may be one of the lucky members Marriott rewards with an easier path to Elite status.
MARRIOTT REFER A FRIEND

– With Marriott Rewards "Refer a Friend" promotion you can earn up to 50,000 bonus points and your friend can earn up to 10,000 bonus points.
MARRIOTT – NEW MEMBER REWARDS

– Join Marriott Rewards and enjoy a free night after completing just two eligible stays within 120 days. With over 3,000 Marriott hotels and 14 brands in over 70 countries, new members are truly rewarded. Since you may already be a member, this is a fantastic Perk to share with friends and family!
RITZ-CARLTON ELITE BOOST

– Earn two elite night credits for every one eligible night stay in 2015 at Ritz-Carlton! During this promotion it makes sense to choose to be a Ritz-Carlton instead of a Marriott Rewards member if you have any 2015 stays planned at Ritz.
And always keep an eye out for PointSavers, which will save you up to 33% on your Ritz-Carlton and Marriott award stays and the fifth night is always free! New hotels are added weekly so check back often!
And remember the excellent reciprocal benefits of RewardsPlus – the industry pairing between Marriott and United.
We suggest you sign-up for eBreaks, Marriott's published list of discounted properties sent each week by email for the following Thursday to Sunday weekend stays. The properties are normally in North America and the discount is typically around 20% or more.
And before renting a car from Hertz, always visit TRVLVIP to enjoy the current Marriott Rewards discount and bonus offer.
Be sure to check out all of the current Marriott and Ritz Perks and Tips!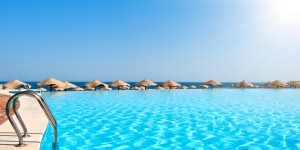 Starwood Preferred Guest
Plenty of news continues to swirl around Starwood's ongoing CEO search and its review of strategic and financial alternatives. Back on February 17, 2015, Starwood's CEO Frits van Paasschen left the company and Adam Aron, a Starwood board member and previous CEO of Vail Resorts, Norwegian Cruise Line and the Philadelphia 76ers basketball team, was named interim CEO and still holds that position. Two months later, Starwood hired a banker to explore future financial options and that exploration continues.
Starwood's financial performance continues to improve with its pipeline of rooms growing significantly over 2014. Four Points has the largest pipeline of hotels coming into Starwood's system and Aloft is number two.
Sheraton, which makes up about 40 percent of Starwood's overall business, is getting a significant boost with a two-year, $100 million, multi-channel marketing campaign called "Where Actions Speak Louder." This campaign is part of Sheraton 2020, a comprehensive five-year transformation plan intended to greatly improve the brand, which includes the recent introduction of the new Sheraton Grand luxury brand.
Starwood's The Luxury Collection unveiled its new logo as part of their "Hotels that Define the Destination," a year-long, $4 million global advertising campaign, which is part of a larger $700 million effort to grow the brand. The focus is on glamour, authenticity and the sense of place that guests experience when they arrive at The Luxury Collection hotels and resorts. With over 100 Hotels by year-end, The Luxury Collection becomes the world's largest luxury hotel brand.
And this month, SPG revealed the 2015 member favorites. The list is based on SPG Ratings & Reviews and hotel survey feedback. To see the whole list, click here.
We've included a few highlights:
The St. Regis Bal Harbour Resort in Florida is the destination that enjoyed the greatest number of free night redemptions
Sheraton Hong Kong Hotel & Towers hosted the greatest number of SPG members over the past year
The United States is home to 7 of the top 30 Member Favorite Hotels & Resorts, making it the country with the most hotels on the list
New York City ranked as the most popular city in the world for global SPG travelers to redeem their hard-earned Starpoints
Fuerteventura, Spain in the Canary Islands leads a luxurious list of the Top Ten Emerging Hot Spots
We have over 30 great Starwood Perks on the site, including free night and bonus points offers, new hotel promotions, discounted award offers, a BIG wedding promo and specials from AAA, American Express and Mastercard.
Here are my top 5 new PERK and TIP highlights for Starwood:
STARWOOD'S STAY FOR MORE PROMOTION

– Starwood's latest global promotion,

Stay for More

, rewards SPG members for stays completed through December 20, 2015. Register by December 6. You must register before you can earn.
THE STYLISH SPG PROMOS DASHBOARD

– Enjoy all of the functionality of the general SPG site along with some nifty and personalized dashboard extras. Log into the SPG Promos Dashboard to see what SPG has in store for you.
STARWOOD "EXCLUSIVE 7" PROMO

– Starwood Preferred Guest has a series of ongoing targeted promotions. Their latest "Select Member Exclusive 7" rewards SPG members with up to 18,000 Starpoints for stays completed before December 31, 2015, with registration before November 30.
STARWOOD FREE NIGHTS IN EUROPE

– Starwood has an ongoing free night offer at participating hotels in Belgium, Finland, France, Ireland, Monaco, the Netherlands, Portugal, Spain, Sweden and the United Kingdom. Simply complete an eligible stay and enjoy a free night or two on Starwood.
STARWOOD TRIBUTE HOTELS 10K BONUS

– In celebration of the launch of Starwood's first new hotel brand in nine years, SPG members will enjoy 2,000 bonus Starpoints for each of up to five qualified stays at Tribute hotels for stays between October 12 and December 20, 2015.
Don't miss SPG's Hot Escapes! Each Wednesday Starwood offers discounts on stays at participating properties during the following six weeks and an additional 5% savings for SPG members!
And before renting a car from Avis, always visit TRVLVIP to enjoy the current discount and bonus offer.
Remember the industry pairings between Starwood and Uber, Emirates, Caesars and Crossover Rewards with Delta – all of which provide great reciprocal Elite benefits and rewards!
Be sure to check out all of the current Starwood Perks and Tips.
---
We hope you enjoyed our monthly hotel update! We'd love to have you follow us on Facebook and Twitter and to share TRVLVIP with friends and family who enjoy travel and desire more Luxury for their Loyalty!
And if you haven't already, sign-up for complimentary alerts so you never miss another important TRVLVIP update! Dreaming is fun, but make that next trip happen!
Happy Loyalty, Happy Travels!

PLEASE SHARE: