She Travels Free – Arizona
Celebrating Dad Day the trvlvip way!
For Father's Day last year we ventured down to (hot!) Arizona for a few days to visit with family.
We started our weekend in Phoenix for two nights before heading south the Tucson. While most of Arizona is typically very dry and very hot in the summer, if you can stand the heat you'll enjoy amazing deals rarely seen any other time of the year.
While Hilton isn't one of our primary go-to hotel chains, we often stay at the Arizona Biltmore, a Waldorf Astoria Resort – our favorite hotel in the entire Phoenix/Scottsdale area. The architecture and ambiance are hard to beat.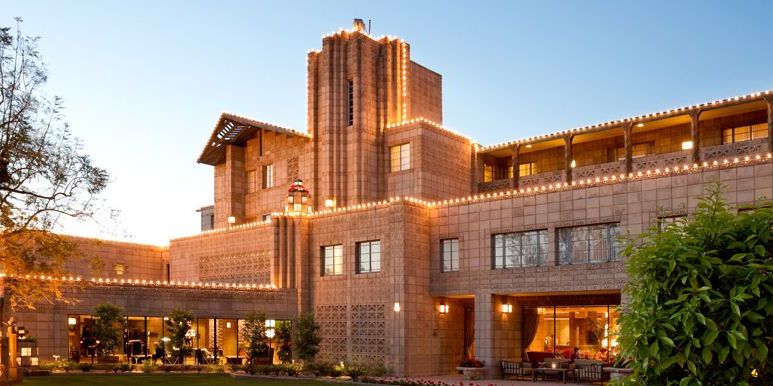 Although we typically suggest you stay loyal to your primary hotel program for a better chance of achieving Elite status and all of the wonderful perks that come along with that, if you love a particular hotel outside of your chosen loyalty brands don't deny yourself! And, if you can stay just a few strategic paid nights at properties within that same hotel portfolio during the year when a good promotion is going on, you can generally accrue enough points to enjoy a free night or two. And, who knows, maybe you'll develop a new "fave" hotel brand.
If you haven't visited the Arizona Biltmore, we highly suggest it. The hotel has an amazing history dating back to the 1920's. It's known as "The Jewel of the Desert" and has been host to vibrant social events for 85 years.
The construction of the hotel began in 1928 and is a living architectural masterpiece showcasing the incredible influence of Frank Lloyd Wright – arguably one of the greatest American architects – who acted as a consulting architect to a former student, Albert Chase McArthur. Wright's dramatic style and imprimatur are embedded throughout the resort's design. The hotel is clad almost entirely in precast "Biltmore Blocks" made from desert sand on-site using 34 different geometric patterns all inspired by the trunk of the palm tree.
In 1930, Chicago chewing gum magnate William Wrigley, Jr. became the sole owner and built the Catalina Pool, renowned as Marilyn Monroe's favorite pool, and the site where Irving Berlin penned "White Christmas" (as in "I'm dreaming of a…") as well as many other famous songs – which is kind of funny since Phoenix has probably never had a white Christmas!
Every US president from Herbert Hoover through George W. Bush has been a guest of the hotel. It is also where Ronald and Nancy Reagan celebrated their honeymoon.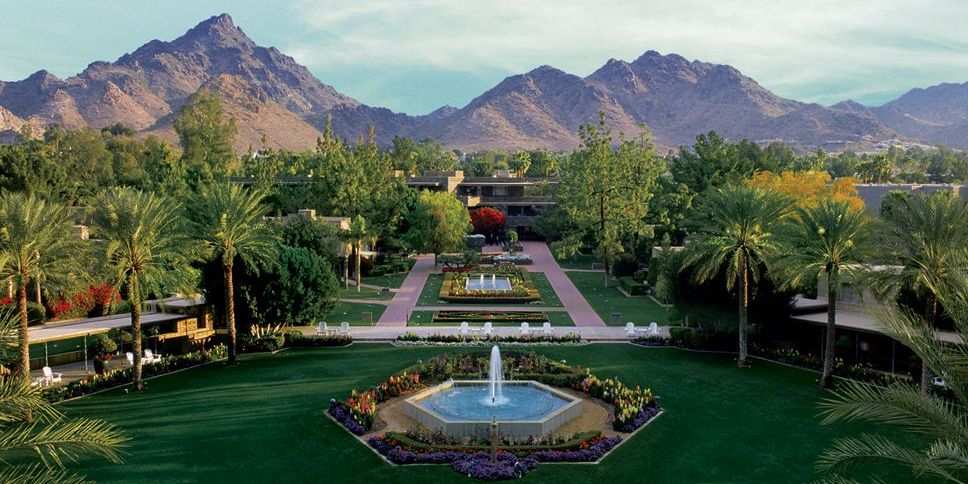 Today, the Arizona Biltmore is a Waldorf Astoria Resort and part of the Hilton family of hotels. We can't recommend this hotel enough! It is entrancing!
Okay, but what about the Perks?
For our two-night weekend stay we earned over 32,000 Hilton HHonors points (and this doesn't include the bonus points we enjoyed because we used a credit card that earns double points for travel-related expenses).
We earned these points as a result of knowing about and participating in four wonderful promotions that were active during that visit – each of which we highlighted on trvlvip.com:
BEST OF WALDORF (combined with a AAA discount) – $122 per night with a $50 daily resort credit (June is the off-season which means fantastic rate deals)
Check back often if you enjoy the Hilton brand. trvlvip always has the best Hilton can't-miss promotions highlighted!
In addition to these bonus offers, Hilton HHonors members earn points for every eligible dollar (or foreign equivalent) spent at hotels and resorts within the Hilton portfolio:
10 Base HHonors Points for each dollar spent
If you choose POINTS & POINTS as your earning style (HHonors Base Points + HHonors Bonus Points), which we always suggest, you'll earn an additional 5 HHonors Base Points per dollar spent
Elite status bonuses – 15% for Silver Members, 25% for Gold and 50% for Diamond
And for our next dose of heat, we traded Phoenix for Tucson:
We ventured down to Tucson from Phoenix to visit with great friends while staying at The Westin La Paloma Resort & Spa. Nestled in the beautiful desert foothills of the Santa Catalina Mountains and the 9,000 foot Mt. Lemmon, this affluent area is home to wonderful restaurants, outdoor activities and shopping and is only about 20 minutes north of downtown Tucson.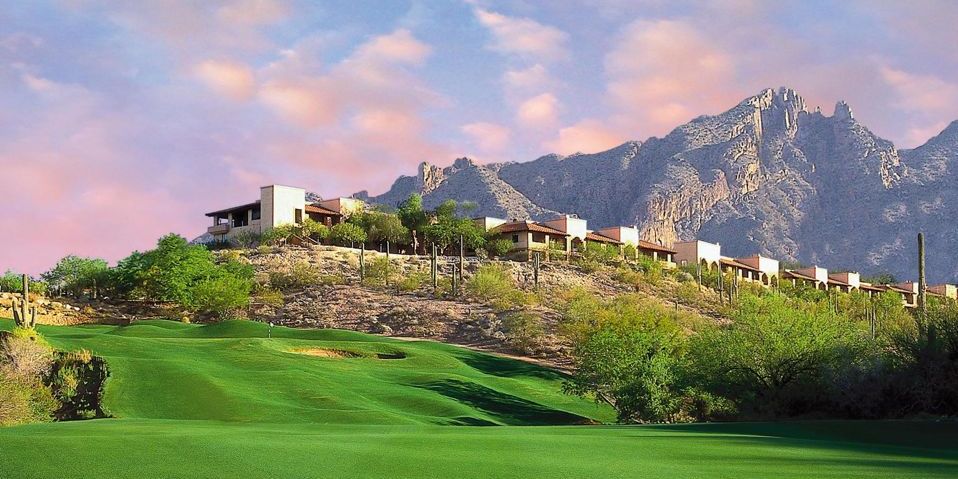 We were able to enjoy a great summer AAA rate for two rooms booked at $99 per night, which included a $50 one-time resort credit for each room during the stay. Since both my husband and I are SPG Gold, we booked one room in his name (for his father) and one in my name for us. We knew this would double our points and benefits.
During our stay we were able to enjoy two wonderful promotions also highlighted on trvlvip.com at the time:
Check back often if you enjoy the Starwood brand because trvlvip always has the best Starwood can't-miss promotions highlighted!
In addition to these bonus offers, SPG members earn Starpoints for every eligible dollar (or foreign equivalent) spent at Starwood hotels and resorts:
2 Base Starpoints for each dollar spent
Elite status bonuses – Gold and Platinum elite members earn an additional Starpoint for a total of 3 Starpoints for each dollar spent
And, because we used my Starwood American Express Card for both rooms, we also enjoyed an extra two Starpoints for each dollar spent during our stay. As a result we earned close to 9,000 points for our two-night stay!
The Wrap-Up:
While planning your next great getaway and certainly before you arrive, review all the wonderful promotions highlighted on trvlvip to maximize your savings as well as your reward points and miles. And sign-up for complimentary alerts so you never miss out on a promotion or valuable travel Tip related to the airline, hotel and car companies you care about most!
We'd love to have you leave a comment below about your travel reward success stories or reach out to us on Instagram, Twitter, Facebook!
Oh, and don't forget to wear your sunscreen if you visit Arizona!
Happy Loyalty, Happy Travels!

PLEASE SHARE: