Five Traps Smart Travelers Avoid
trvlvip has you covered with some practical, real world (real big world) caveats and advice when traveling the world: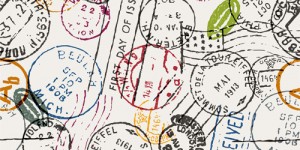 1. Visa requirements? Entry fees? Vaccination requirements? Oh, I'm [insert nationality here] and they love "us" there! – Oh, and we're sure they do – if you make it. Imagine you arrive at your departure airport and board your first leg no problem. You are flying to one of the many countries that require a pre-paid entry or visa fee and to your surprise, before you can board the plane for your connecting leg, you are asked for your entry fee paperwork. What entry fee? You are told it must be bought online before you can enter that country and they can't let you on the plane without proof you've paid it. Time is tight and now they are closing the plane door without you. Maybe they can get you on a flight in the next day or so. But you only had a five-day trip planned and your hotel is going to charge you for missing your first day or two. Or you actually arrive at the destination country without the proper entry or visa paperwork and you are faced with extra expenses and very long lines and that's "if" they let you out of the airport.
How to Avoid This Scenario: A little research can go a long way in regard to foreign visa, entry and vaccination requirements. For example, we recently traveled to Argentina, which has a $160 entry fee for each traveler from the US that has to be paid online in advance. We connected through San Francisco and were required to show printed proof the fee had been paid before we could board. Luckily we had the proof handy because our connection was tight. But here is an example of where things didn't work out and the trip had to be canceled.
The Bureau of Consular Affairs, US Department of State has a great website with information on visa, entry and vaccination requirements, crime and security information, health and medical considerations, drug penalties, localized hot spots and more. Some visas can take several months to acquire and some countries require you to have certain number of blank passport pages and for your passport to be more than six months from expiration. Knowing this information well in advance of departure can ensure smooth sailing into almost any foreign land.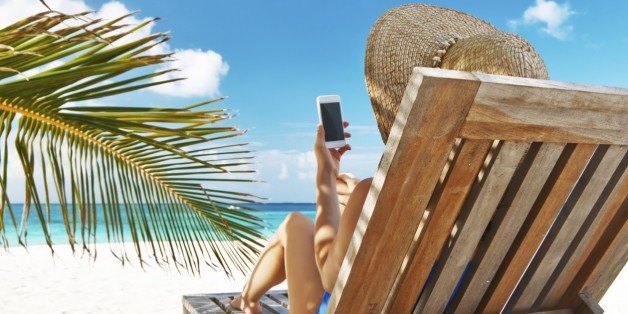 2. I've got a smartphone – I'm sure it'll work over there – You arrive in a foreign land and turn on your cell phone. You connect to the local carrier and Ta-Da! It looks just like it does at home. Seemingly you're all set. So you send some texts and emails to let your loved ones know you arrived safely. Maybe you stream some funny cat videos or language lessons from YouTube. You take a bunch of selfies and text and email those and upload them to Facebook to bask in the "wish you were here" pose! Fast forward a few weeks – yikes! You are appalled to see your extremely large cell phone bill! Think we're making it up? Can't happen to you? Check this out: Stuck With a $10,000 Cellphone Bill – WSJ
How to Avoid This Scenario: Do a little research before you go. Chat with your cell phone provider to make sure you are on the right plan before your travel starts and understand the charges for data, calls and texts. If you don't have an international calling plan, turning off cellular data and voice roaming will save you a lot of money. You can make free phone calls via a Wi-Fi connection using services like Google Voice, Skype, Facebook's Video Calling and the iPhone's FaceTime feature. Texting is often at least 50 cents per text. Free apps like WhatsApp and HeyWire will let you exchange free text messages with others who also use these free apps.
Finally, if you return from a trip and find you've incurred large charges, simply call your cell phone company right away. Give them your mea culpas and then plead for forgiveness. Some companies may backdate to an appropriate, money-saving calling plan to cover the days you were traveling. If they do, say "thank you" to them on Twitter.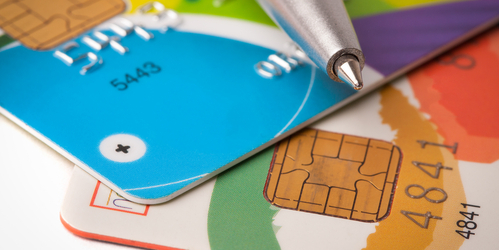 3. ATMs are everywhere these days – if that fails, well I have my credit cards! – You've got your credit and ATM cards and are hot to trot. You've exchanged some of your US dollars at the airport exchange counter or a Travelex ATM and figure you will just grab a $20 or $50 here and there from the abundant ATMs in the city and/or will just use your credit card. And it worked! Trip over. What's the problem? Well, you arrive home to a big surprise! Waiting for you is your bank or credit card statement indicating a terrible exchange rate at the airport currency exchange counter and Travelex ATM. The other ATMs you visited cost you an extra $5 to $10 EVERY time you withdrew! And your credit card company charged you 2% to 5% extra on every foreign transaction.
How to Avoid This Scenario: Many banks will allow you to order foreign currency before you leave the US at good exchange rates and low fees. Heck, sometimes they'll even FedEx it to you at no charge! It's good to have some foreign currency available to get you to your hotel. Exchanging money at the airport or at a Travelex ATM will result in about a 10% loss due to the poor exchange rate offered.
It pays to find out from your bank the names of the "affiliate banks" in the countries you will be traveling to and use those ATMs to avoid paying fees. Know which credit cards in your wallet have no foreign transaction fees. If you don't have one, consider getting one if you plan to travel internationally enough to warrant another card. But before you go, and regardless of which cards you have, call your credit card companies and bank and let them know your travel schedule so you won't have "fraud alert" problems when using your cards.
And consider a Charles Schwab Online Checking Account and debit card, which is an excellent, money-saving choice for frequent travelers.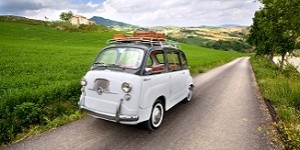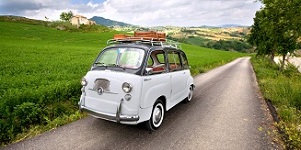 4. I'll just grab a taxi from the airport. – You know your way around a taxi stand. You taught New Yorkers how to hail a cab. So you're there, you've landed and someone approaches you and offers a ride to your hotel. They are a "taxi" service – it says so right on their shirt/hat/pin/whatever. They offer to carry your bags and you think, this is great! After all you are weary from your long international flight. But, after a bit of confusion and distraction in the parking area your bag is gone! Or, if you are one of the fortunate ones, you find yourself in the car with your bag only to be charged an exorbitant fee after taking the "tourist route," and guess what? Your bag is in the trunk so you pay it. And yes it happens in the US too – Bogus Chicago Taxi Driver Scams Chinese Student Out Of $4,240 In Cab Ride Ruse.
How to Avoid This Scenario: It is less stressful to arrange airport transportation before arriving after a long flight. This is much more important when entering a foreign country. A simple Google or TripAdvisor search will do! You will find it is both more economical and much safer to arrange a lift prior to arriving or to at least know with certainty where to find an honest and safe taxi service in the airport. And don't forget about Uber, which is now in over 65 countries. You'll be tired and weary and getting out of the airport and to your destination the right way can set the stage for the rest of your trip.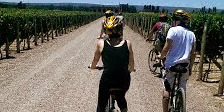 5. Tours? Nah, what do you think I am – a thousand years old?! – You are a stranger in a strange land. You've read your guidebooks and you decide to wing it. You end up having a nice trip and went to the top spots from your guidebook and ate at the restaurants suggested in your book or by your hotel. Some were very pricey and you recall being surrounded by other Americans, but hey, at least the menu was in English! It seemed like a pretty good trip. Life-changing? Well, no. Could your stay have been better? You'll probably never know. Pick a city, any decent size city, and check out TripAdvisor. Search top things to do – sightseeing tours.
How to Avoid This Scenario: We love our guidebooks – so many good ones are out there these days, online and hard copy. So do some planning prior to arriving in any destination and enjoy it! It's part of the experience. I mean, why not start your trip early – from your sofa at home.
And while we used to think that organized tours weren't for us, after a few suggestions from friends, we've enjoyed many amazing and memorable tours including a day-long bike tour through the wine country in Mendoza, and walking tours in beautiful US and international capitals. What a fantastic way to spend a few hours – absorb the local flavor; learn about the culture; see the sites; get great local tips on restaurants, shopping and more; and get a wonderful initial understanding of a new place. You might even meet some like-minded travelers. And take your tours as early as you can in your trip – it will add value to everything else you see afterwards. And typically many wonderful, economical walking tour options are available. TripAdvisor is a wonderful resource.
And, lastly, never underestimate knowing someone. Third cousins? Friends of old neighbors? Ex-boyfriend of your dog walker's sister? They'll all do. We've never gone wrong with this. It's not always what we expect, but we've always been glad we took the leap!
And Three Bonus She Travels Free Tips:
ALWAYS opt to pay in the currency of the country you are visiting! To find out why, see our great post on the Dynamic Currency Conversion (DCC)!
International tipping can be confusing. – Easy, you will just tip like you do at home – right? Did you know, if you tip too much in some countries it can greatly offend the receiver? It's hard to imagine, but very true. We really like Who to Tip for simple insight on tipping customs in most countries. We also love the XE Currency Converter website and mobile app. Such a handy tool to get you acclimated to the currency conversion no matter where you go!
Stay charged. Stay empowered. – Don't forget your universal travel adapter for international trips. There are some great ones on Amazon and most cost less than $15! Most hotels will allow you to borrow one, but it's always great to have a spare. Blowing a hundred-year-old circuit in a historic hotel is not how you want to meet your new friends down the hall. And fighting with your significant other over that single charger the hotel loaned you just isn't worth it – really, really not worth it!
Keep these tips in your back pocket as you plan and then complete your next memorable international trip!
Go ahead and sign up for FREE travel promotion updates so you never again miss an important trvlvip Perk, Tip or Blog post!
Happy Loyalty, Happy Travels!

We greatly appreciate when you click on any of our links or ads and book or buy directly on the travel partner's website to enjoy the best price! We have the potential to receive compensation, which allows us to provide our helpful travel updates and advice to you FREE of charge! For more information see our Advertising Policy. Many thanks!
PLEASE SHARE: