Charles Schwab's Online Checking Account – Big Savings for Travelers!
Like ATM fees? We didn't think so!
Liza Weeks, one of our Editors at trvlvip, shared this great global money saving Tip…
Charles Schwab's online checking account and debit card provides unlimited service-fee rebates from any ATM worldwide!
As you have learned from trvlvip, ATM transaction fees during foreign travel can really rack up! The last thing you want to worry about on your vacation is being charged annoying  fees to access cash from an ATM. Charles Schwab offers a simple solution.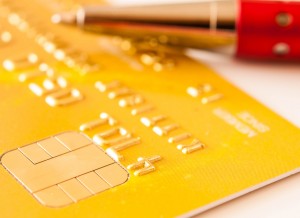 The Schwab Bank High Yield Investor Checking Account is an online checking account that rebates all ATM transactions – worldwide! With this  debit card your days of searching all over for a particular bank's ATM to avoid transaction fees while traveling within the city next to your hometown or in a foreign land are over!
In addition to zero ATM fees, the benefits of this account also include:
0.06% interest accrues on any balance
Free bill pay on Schwab.com and Schwab Mobile
Free standard checks and a Visa Platinum debit card
FDIC insurance up to $250,000
Although you can't deposit funds into an ATM, you can make deposits into the Schwab Bank High Yield Investor Checking Account in many other ways including Schwab Mobile Deposit, which allows you to deposit checks by taking a picture of them with your iPhone, iPad or Android device.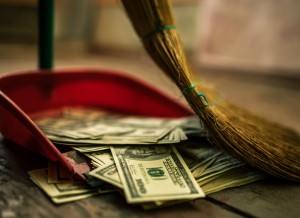 The Wrap-Up:
If you are a frequent traveler, it is a very nice perk to be able to access money from any ATM worldwide without fees. And the debit card from Charles Schwab also has great additional benefits at no cost and no minimum balance.
Why spend your time worrying about where to access cash without fees while traveling when you should be worrying about where to dance the night away?
Is trvlvip affiliated with Charles Schwab? Nope. Does trvlvip receive a fee or remuneration of any kind from Charles Schwab for recommending this product? Nope. All of us at trvlvip just believe avoiding ATM fees is a great benefit!
And go ahead and sign up for complimentary email alerts so you never again miss an important trvlvip Perk,  Tip or Blog post!
Dreaming is fun but make that next trip happen!
Happy Loyalty, Happy Travels from Liza and all of us at trvlvip!
This post may contain links to products we have the potential to receive a small advertising compensation for. For more information, see our Advertising Policy.
PLEASE SHARE: