September 2015 Travel Tip Update
Come on in…
Over the last month we posted several amazing Tips and Blog Posts all with the goal to help you enjoy more Luxury for Your Loyalty! We encourage you to come back to trvlvip.com often for the latest practical posts and Tips designed to save you time and money while maximizing your travel reward points and miles.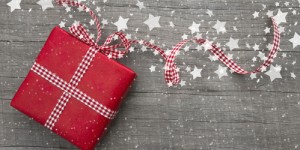 For those of you who didn't have a chance to visit the TRVLVIP Blog or Travel Tips page in August, we've included a "greatest hits" list of the can't-miss Tips we uncovered last month:
What In the World Are My Points and Miles Worth 

– Tired of wondering whether a promotion is worth the effort or if a redemption is a good value? See our new reward point and mile valuations (what your miles and points are worth in cash) for September!
Top 5 Wi-Fi Safety Tips While Traveling

–

 With the need to access email, maps, travel destination reviews, Google Translate and other top traveler tools – along with the significant expense of most international data packages – most of us can't imagine traveling without access to a low-cost or free Wi-Fi connection. And Wi-Fi is nearly everywhere these days.

But, be wary!
Sign You Up, Before You Gogo

–

Don't get Wham'd (Sorry, George…) by Sky-High Gogo Inflight Wi-Fi! Buy your Gogo passes online

before

you fly and save up to 40%!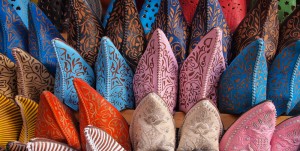 And now, a couple FAQs:
Q: Why are some Tips on the Travel Tips page and others on the Blog?
If a TRVLVIP Tip spans across several travel loyalty programs (i.e. Starwood, Marriott, United Airlines, American Airlines, etc.) or categories (i.e. Hotels, Airlines or Cars), it will be posted on the TRVLVIP Blog. If a Tip is program-specific you will find it in the Travel Tips section of the site. And to make it easier for our Members to find valuable Tips, we often post Tips that are category specific but span across several programs in both Travel Tips and the Blog.
So, bottom line, we put the good stuff where you can easily find it. And, of course, for Members that have signed up (for FREE!), we deliver customized Perks and Tips via email as well for the programs you care about most.
Q:  Your Perks and Tips are great, but how do I get the most out of them?
TRVLVIP's Perks can and should be used as a valuable trip planning tool. Some of our Members visit the site every time they plan a trip to make sure they are capturing all the travel loyalty program value available. We make it very easy to sort by program using the "Filter" function at the top of the Browse Perks and Travel Tips pages. And you also can sort by category (Hotel, Air and Car) by clicking the "Category" option on the right hand side of those pages as well! The main categories of the TRVLVIP Blog include Inspiration, Reflections, Advice, Basics, Benefits and TRVLVIP Monthly Summaries. Go ahead, click around and see what happens – you can't break anything.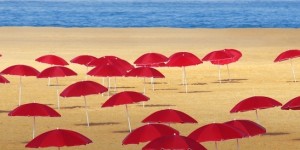 We hope you enjoyed the great Tips and posts this month and check back often for more – we update the site daily! And we'd love to have you follow us on Facebook and Twitter and to share TRVLVIP with friends and family who enjoy travel and desire more Luxury for their Loyalty!
And if you haven't already, sign-up for complimentary alerts so you never miss another important TRVLVIP update! Dreaming is fun, but make that next trip happen!
Happy Loyalty, Happy Travels!

PLEASE SHARE: