Five Top Safety Tips When Traveling Abroad
Travel is a wonderful and life-enriching experience. But news of scary things happening in far away places and a few even closer to home makes some understandably nervous. A few proactive steps taken in advance will enable a more peaceful journey knowing that if an unexpected event occurs you are prepared.
When terrorist attacks or natural disasters happen in places tourists like to visit, many travelers are left feeling anxious and uncertain – and understandably so. It's difficult enough when confronted with conflict or danger at home, but the impact can be magnified many times when far from home. I recall those feelings when my husband and I visited Marrakesh as part of our honeymoon just a few weeks after the April 2011 bombing of the Argana Café in Jemaa el-Fnaa square, a popular tourist spot in the medina.
Although thankfully it's the rare exception and not the rule, things can go wildly awry during travel. Volcanos can erupt. Landslides can result from heavy rain. Tsunamis can develop from undersea earthquakes. Smoldering military conflicts can boil over.
The August 2015 bombing in central Bangkok and the fact that my brother has a visit planned in a week, caused me to take a deeper look into the US government recommendations and programs established to protect Americans abroad.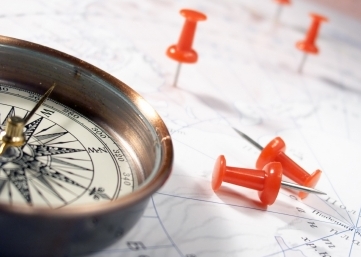 HERE ARE FIVE SMART SAFETY STEPS FOR AMERICANS TO TAKE PRIOR TO AND WHILE TRAVELING ABROAD:
1. Enroll in the Smart Traveler Enrollment Program (STEP) – a free service that allows US citizens and nationals traveling abroad to enroll their trip with the US Embassy or Consulate nearest to the place they are visiting:
Once enrolled in STEP, you will receive alerts on important information from the Embassy or Consulate about safety conditions in that destination
If a natural disaster, civil unrest or family emergency occurs, the local US Embassy or Consulate will have your contact information through STEP and will reach out either to you or to your family members or friends so that they can locate you in the case of an emergency
2. Learn what US government services are available and what the government can and cannot do for you if the case of emergency. And then take these important steps:
Provide your family and/or close friends with the contact information for the Office of Overseas Citizens Services in Washington, D.C. (1-888-407-4747 during business hours or 202-647-5225 after hours) because the State Department will relay any urgent information and the consular officers will then try to locate you to deliver and retrieve urgent messages
Access and store the contact information for the

nearest US Embassy or Consulate

to where you are going; personnel are available for emergency assistance 24 hours a day, 7 days a week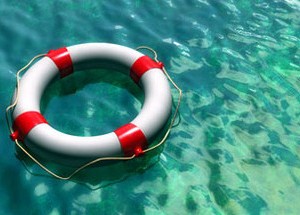 3. Know how to get help with a medical emergency abroad and know what your health insurance covers outside the US:
Use this link

, which provides access to a list compiled by the American Board of Medical Specialists, to find a doctor or hospital abroad, and for instruction on how to access the "American Citizens Services" at nearest US Embassy or Consulate
Some insurance plans do not cover medical expenses outside of the traveler's home country (e.g. Social Security and Medicare do not provide coverage outside of the US), other plans may cover "customary and reasonable" medical costs abroad and very few pay for a medical evacuation back to the US, which can easily cost up to $100,000 depending on your condition and location; review TRVLVIP's Tip related to insurance and how to search for additional coverage if needed – Travel Insurance – Do You Feel Lucky?
4. Be proactive regarding prescription medication:
Pack all medication in your carry-on bag
Pack enough medication to last in case you have an unexpectedly delay
Keep medication in the original labeled containers
Know the foreign equivalent name of your prescription in case you need to purchase more while traveling
Check with the foreign embassy of the countries you are connecting through or visiting to make sure your medications are not considered to be illegal narcotics in that country and if they are seek guidance on documentation your doctor may be able to provide to carry with you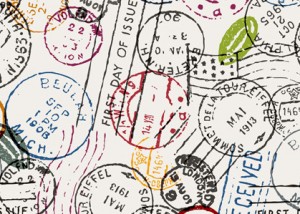 5. Always carry a color photocopy of your passport and at least one other government-issued form of photo ID (i.e. a driver's license) when traveling to a foreign country.
If you've ever lost a passport while traveling, or know someone who has, you know it can easily derail an entire trip.
Follow these simple steps to keep your passport safe:
Keep your passport in a secure place when traveling to your destination, preferably on your person or in a bag that is with you at all times
Keep your passport in a secure place once you arrive, such as the hotel safe
If you lose your passport, these simple steps will vastly improve your chances of getting a replacement passport at the local US Embassy or Consulate – fast:
Prior to your trip, make a paper photocopy in color of the passport pages with your photo and all of your passport details as well as your driver's license or other government-issued ID; also take a picture of all of those pages and have them stored in your smartphone or camera in case you lose the photo copy
Once you arrive at your destination, again make a paper photocopy or take a digital picture (if you don't have access to a copier) of your passport with the point of entry stamp or visa
Keep all paper and digital copies of your passport, ID, visa and flight confirmations handy but also stored remotely (email them to yourself, send to a friend, place them in cloud storage) for easy retrieval if needed – even by someone else with your instructions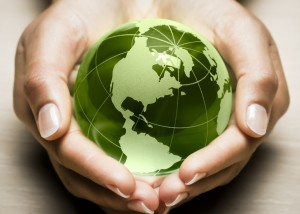 The Wrap-Up:
Travel is a wonderful and life-enriching experience. And while major mishaps abroad are rare, the more proactive steps you take to protect yourself prior to and during travel, the more peaceful your journey will be. So keep this list TRVLVIP's safety tips handy for your next amazing journey!
For additional pointers check out TRVLVIP's additional top Tips for travelers:
And go ahead and sign-up for complimentary email alerts so you never again miss an important TRVLVIP Perk,  Tip and Blog post!
Dreaming is fun but make that next trip happen!
Happy Loyalty, Happy Travels!

SHARE: