What the Heck is a DCC – Should I Care? YES!
This is a very important trvlvip Tip to heed whenever you travel outside of your home country.
Use a credit card that does not charge foreign transaction fees and always opt to pay in the currency of the country you are visiting!
Many of the travel-related credit cards that reward you with points, miles or credits toward future travel waive foreign transaction fees. I currently have four travel reward credit cards and all but one of them waive foreign transaction fees. This could save you up to 4% on foreign purchases. And if you spend like I do on vacation, that could be a lot!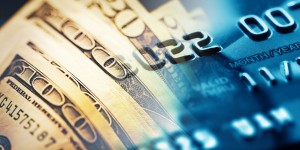 Most people are aware of the above, but it's also very important to watch out for the Dynamic Currency Conversion (DCC).  This occurs when a merchant asks you whether you would like to charge your purchase in US Dollars (or whatever your home country currency is) instead of the local currency. This can happen anywhere you pay with a credit card (e.g. hotels, while shopping, at restaurants, etc.). It's perfectly legal. But your answer can significantly impact your eventual credit card charges back home.
Merchants use the DCC as a way to make extra money on transactions and thereby encouraging you to pay more than you have to.
Here's an example: You are from the US and pay for your hotel in a foreign country with your credit card. You are asked at check-out if you would like to pay in US Dollars. And you think, why not? If you agree you will then know exactly how much the hotel will cost without having to use a currency converting app or calculator to figure it out, right? A dollar is a dollar, right? Not true!
Here is why: By converting the purchase price of the hotel or any good or service from the local currency to US Dollars you will likely be charged an extra fee of 2% to 7% above the competitive global exchange rate the credit card company will provide to perform the currency conversion.
So, always let merchants know to charge you in the local currency and check your receipts. Let the bank do the math at a fair conversion value. If you notice you were not charged in the local currency, ask the merchant to cancel and rerun the transaction and provide a receipt for the cancellation.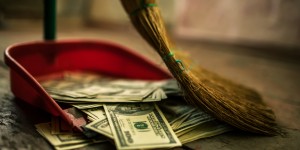 A special note on PayPal:
If you use a credit card to buy a good or service from another country, PayPal's default is to convert your purchase into US Dollars or your own local currency if you reside outside the US. And for this service you will pay about 2.5% more than you need to for your transaction!
You can avoid this fee – while performing the transaction click on the "Other Conversion Options" link and choose to purchase in the local currency of the merchant.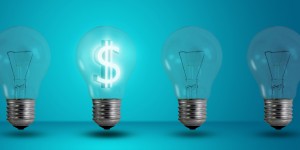 The Wrap-Up:
When traveling outside of your home country, always use a credit card that does not charge foreign transaction fees and always opt to pay in the currency of the place you are visiting!
We love the XE Currency Converter website and free mobile app. It is such a handy tool to get you acclimated to the currency conversion no matter where you go!
Want more trvlvip international travel Tips? Check out Five Traps Smart Travelers Avoid.
If this Tip helped you please share it and we'd appreciate a comment below. We are also on Facebook and Twitter!
And if you haven't already, sign up for FREE travel updates so you never miss an important trvlvip Perk, Tip or Blog post!
Happy Loyalty, Happy Travels!

This post may contain links to products we have the potential to receive a small advertising compensation for. For more information, see our Advertising Policy.
PLEASE SHARE: