Q1 2016 Hotel Update
At trvlvip, we encourage a simple and yet strategic approach to travel promotions as well as efficient loyalty program earning and redemption opportunities. If you knew you could travel in luxury for much less, it might encourage you to travel a lot more!
We certainly hope so! Because a new study by Skift reveals that 41% of Americans didn't take a single vacation day in 2015 (almost the same result as in 2014) and almost 17% said they took fewer than five vacation days! That is shocking!
In 2015, the US had its strongest hotel results on record. Compared with 2014, the US hotel industry occupancy came in at 65.6%, up 1.7%. Average daily room rates were up 4.4% to $120 and the industry also set records for supply with an increase of 2.9% (more than 1.8 billion room nights) and demand up 1.1% (1.2 billion room nights). 
Well now we know that Americans should be using their vacation days and, based on the hotel industry results, that business travel continues to be strong.
It's a big world just waiting for you! And, with that in mind, we've highlighted some great hotel updates to inspire you to maximize your miles and points from business and personal travel and to take that vacation you've been putting off!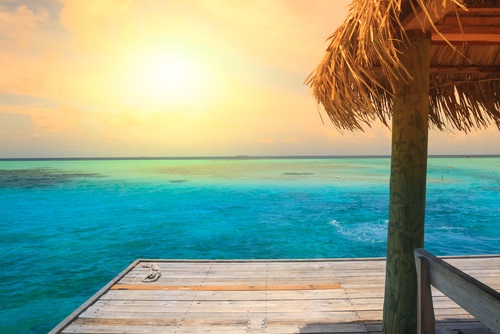 Hilton HHonors
In 2015, Hilton Worldwide signed contracts for more than 100,000 new rooms and the Hilton brands currently make up nearly 20 percent of all hotel rooms under construction across 100 countries.
Given all of those new rooms, it's no surprise that Hilton's CEO, Chris Nassetta, feels that Hilton has the scale to be successful with a focus on organic growth instead of acquisitions.  
Currently, Hilton Worldwide is the largest hotel company in the world with 750,000 rooms. But once Marriott International acquires Starwood Resorts, with 1.1 million hotel rooms, Hilton will move into second place.
Here are my top 5 current PERK and TIP highlights for Hilton:
CONRAD & WALDORF TRIPLE PLAY

–

It looks like this one has been extended into 2016 (at least for now)! And what could be better than Hilton's top two luxury brands rewarding you in 3 ways? Conrad and Waldorf Astoria properties are offering 3 promotions that

can be stacked

for maximum bonus points on paid and award nights!
HILTON TRIPLE POINTS

– Another way to earn a triple. Stay 2 nights and enjoy 3 times the HHonors points any day of the week

anywhere in the Americas

through January 30, 2016.

Hurry on this one!
HILTON $50 LEISURE ESCAPES PACKAGE

– Stay at a participating Hilton Worldwide property and you'll receive a $50 resort credit each night! Currently over 70 Hilton hotels and resorts are participating with a special offer for Hilton's two luxury brands, Conrad and Waldorf Astoria!
HILTON – 80% BONUS ON POINTS

– It's a good time to buy or gift Hilton HHonors rewards points if you were targeted and if you

ACT FAST

! Until February 9, 2016, Hilton is offering an 80% bonus on the purchase of up to 80,000 of HHonors points! It seems this offer is available to those who bought HHonors points in 2015.
HILTON 15K DREAM BIG PROMO

– Hilton is rewarding targeted HHonors members with 15,000 points simply for completing an eligible stay of 2 nights or more within 90 days after registration and before January 12, 2017.
Keep in mind, most Hilton promotions can be combined with other deals for an even bigger bonus!
And remember, whether you earn Hilton HHonors Elite status by achieving the nights, stays or points required or by having the right credit card or even by completing a fast track offer, making it to Elite status will change the way you travel with Hilton.
Before renting a car from Avis or National, always visit trvlvip to enjoy the current Hilton HHonors discounts and bonus offers.
And finally, don't forget to check the special Hilton Hotel Deals website for great perks and discounts up to 35% if you're planning a visit to Asia, India, the Maldives, Sri Lanka, the South Pacific, Australia or New Zealand. And right now you can also save up to 35% in Europe, the Middle East and Africa!
Many other great Hilton HHonors Perks are on our site this month including HHonors member and other discounts, bonus points offers, new hotel promotions and more! And most of these promotions can be combined with other deals making it easy to rack up a bunch of HHonors points!
And be sure to check out all of the other current Hilton Perks and Tips!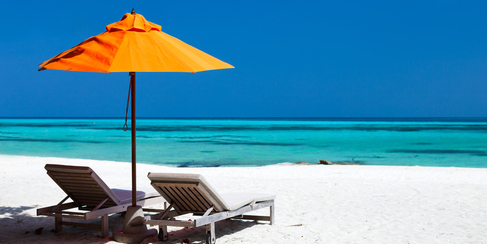 Hyatt Gold Passport
We are coming upon the end of our Hyatt Diamond benefits year at the end of February. We first achieved Diamond status through a status match challenge late in 2014 that carried us through all of 2015 and into 2016 – and boy was it a luxurious year courtesy of Hyatt! And Elite level status matching is even easier this year with Hyatt's instant Diamond status match for SPG Platinum members (with Hyatt Gold Passport Platinum open to SPG Gold and Elite members of other hotels). You can read all about it below.
And we suggest you take a quick look at our Gold Passport Diamond status refresher and pay special attention if you have Diamond Suite Upgrade Awards that expire February 29, 2016. We have a few great tips on how to get the maximum value from these valuable awards and cover a change coming down the pike for the awards issued in March.
The big news this month from Hyatt is unfortunately not positive. A data breach that occurred between July 30 and December 8, 2015, allowed unauthorized access to payment cardholder names, card numbers, expiration dates and the verification codes from credit cards used at certain Hyatt restaurants, spas, golf shops, parking, and a limited number of front desks across 250 of Hyatt's over 600 global properties.
We suggest you review the extensive list of Hyatt's affected locations and respective at-risk dates and to keep a very close eye on your credit card statement if you used a credit card at any of these locations. Hyatt has been working with third-party cyber security experts to resolve the issue and strengthen the security of its systems.
Back to the good news… Hyatt introduced a few new promotions over the last couple of weeks that are worth a look. And we are hoping for a big global promotion soon.
Here are my top five current PERK and TIP highlights for Hyatt:
HYATT'S INSTANT MATCHES TO ELITE

– Hyatt's attempts to describe this status match have been quite inconsistent, but this month they've clarified their intentions.

Hyatt is now clear that they want Starwood SPG Elite members to join Gold Passport and is offering a straight status match to Platinum and Diamond Elite status and they may also provide Platinum status to Elite members of other hotel companies. If you are Elite with Hyatt, share this with friends and family who are not!
HYATT US & AUSTRALIA SALE

– Hyatt Gold Passport members enjoy 15% savings on all room types in Australia through June 30, 2016, and in Chicago, Hawaii, New York, Orlando, Phoenix, San Diego and Washington DC for all of 2016.
HYATT UP TO 25% OFF THIS WINTER

– Whether you prefer snow or sandy beaches, Hyatt has you covered with great savings! Enjoy up to 25% off the Hyatt Daily Rate on stays across Asia Pacific, Europe, Africa and the Middle East at over 110 participating Hyatt hotels! Reservations will be accepted until February 22, for stays until March 15, 2016.
HYATT AND M LIFE – HIGHROLLER STYLE

– What happens in Vegas stays in Vegas…

unless

it's a great Tip on a lucrative partnership with the iconic M Life brand! Great ways to earn and redeem points at over a dozen Vegas properties like Bellagio, Aria, Vdara, Mandalay Bay and more – and reciprocal Elite benefits apply! Make your next Vegas trip even more luxurious with Hyatt.
HYATT DOUBLE POINTS RATE PROS & CONS

– Hyatt is once again offering the option to enjoy double Gold Passport points for your qualified stays at participating hotels in 2016. If you've ever wondered if adding the Double Your Points option makes good financial sense, read this one.
And before renting a car from Avis, always visit trvlvip to enjoy the current Hyatt Gold Passport discounts and bonus offers.
Be sure to check out all of the other current Hyatt Perks and Tips!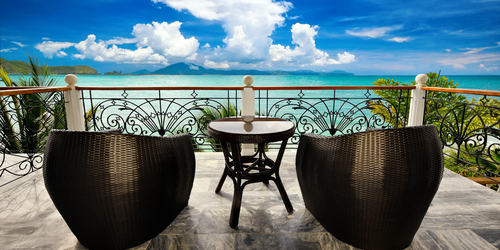 IHG Rewards Club
On January 12, 2016, IHG opened its 5,000th hotel, the 293-room Hotel Indigo Lower East Side in New York City. IHG now has properties in 100 countries worldwide and boasts 90 million IHG Rewards Club members!
And the Perks and Tips keep coming! Here are my top current PERK and TIP highlights for IHG:
IHG REWARDS REWARDS CLUB OVERVIEW (updated)

– If you're an IHG member then you need to learn about the 2015 program enhancements – including the new Spire status, plus a few reminders to ensure you get the most out of the IHG Rewards Club program in 2016.
IHG – ACCELERATE YOUR BONUSES IN 2016

–

The newest "targeted" Accelerate Promotion from IHG Rewards Club offers 30,000 to 128,000 bonus points for eligible stays completed between January 1 and April 30, 2016.
IHG REWARDS CLUB PRICELESS SURPRISES

– With IHG and MasterCard's Priceless Surprises, you'll enjoy fantastic rewards for all eligible IHG stays across the world (or mail-in game entries) through February 15, 2016.
IHG DOUBLE UP MILES PROMOTION

– Enjoy double reward m

iles on any of nearly 50 global airline partners simply for registering and completing eligible stays with IHG before April 30, 2016.
IHG POINTBREAKS SPECIALS

– Act fast to receive IHG PointBreaks Reward Nights for only 5,000 points per night through April 30, 2016. The new list of over 170 PointBreaks hotels will update Monday January 25, 2016!
Remember that IHG has teamed up with Uber to offer more convenience for IHG Rewards Club members. Just access the Uber button from within the IHG mobile app to request an Uber ride to or from your IHG hotel. And if you are new to Uber, you'll enjoy $20 off your first ride and 2,000 bonus IHG Rewards Club points courtesy of IHG. Click here if you'd like to learn more about Uber and also to access few valuable tips to save you time and money!
Before renting a car from Avis or Hertz, always visit trvlvip first to enjoy the current IHG Rewards Club discounts and bonus offers.
And don't forget about IHG's Ambassador Program. It's a great value with many luxurious benefits for anyone who stays at InterContinental Hotels & Resorts.
Be sure to check out all of the current IHG Rewards Club Perks and Tips!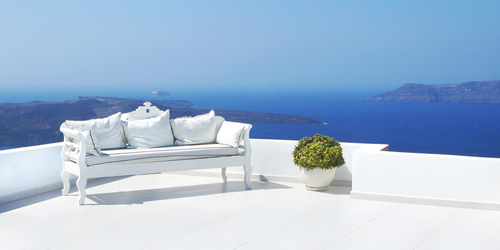 Marriott and Ritz-Carlton Rewards
Marriott recently introduced several great promotions including their newest global MegaBonus offer.
Here are my top five current PERK and TIP highlights for Marriott and Ritz-Carlton:
MARRIOTT'S SPRING MEGABONUS

– Marriott's newest MegaBonus promotion with personalized offers runs from February 1 through May 15, 2016, and allows you to earn a free night, bonus points and a special prize if you complete both challenges successfully. Registration is now open, so sign up today!
RITZ-CARLTON 2X ELITE NIGHT BOOST

– This is one of our favorites! For each eligible night spent at participating Ritz-Carlton hotels in 2016, Ritz-Carlton Rewards members will once again receive 2 Elite night credits! That's a fantastic 2-for-1 Perk!
MARRIOTT & RITZ STATUS BUY BACK

– If you weren't able to achieve the necessary nights or stays to retain the same Marriott or Ritz-Carlton Rewards Elite status level you enjoyed in 2015, Marriott and Ritz are allowing you to buy back your 2015 Silver, Gold or Platinum status with Marriott Rewards points through April 1, 2016.
MARRIOTT – NEW MEMBER REWARDS

– Simply join Marriott Rewards and enjoy a free night at a category 1 through 5 hotel after completing just 2 eligible stays within 120 days. We know many of you are already members, so share this one with friends and family who are not!
MARRIOTT REFER A FRIEND

– Speaking of friends and family, with Marriott Rewards "Refer a Friend" promotion you can earn up to 50,000 bonus points and your friend can earn up to 10,000 bonus points. Now that's what friends are for!
Always keep an eye out for PointSavers, which will save you up to 33% on your Ritz-Carlton and Marriott award stays and the fifth night is always free! New hotels are added weekly so check back often!
And don't forget the excellent reciprocal benefits of RewardsPlus – the industry pairing between Marriott and United.
We suggest you sign-up for eBreaks, Marriott's published list of discounted properties sent each week by email for the following Thursday to Sunday weekend stays. The properties are normally in North America and the discount is typically around 20% or more.
And before renting a car from Hertz, always visit trvlvip to enjoy the current Marriott Rewards discount and bonus offer.
Be sure to check out all of the current Marriott and Ritz Perks and Tips!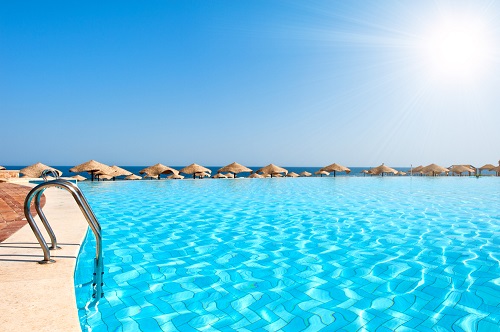 Starwood Preferred Guest
Back in November 2015, Marriott International announced the intention to acquire Starwood Hotels and Resorts for $12.2 billion and the transaction expected to close in mid-2016. And then in December Starwood named Thomas Mangas, currently an EVP and CFO of Starwood, the new CEO who will lead Starwood through its merger with Marriott International.
Despite the planned merger, Starwood continues to introduce great promotions and grow. In fact in 2015, Starwood had its highest number of hotel openings in its history with 220 new signed hotel management and franchise agreements and 105 new hotels with 22,500 rooms in 30 countries.
Also, Design Hotels, SPG's newest luxury brand, now has 22 hotels listed on the Starwood website, with more coming soon! The expectation was to have 40 Design Hotels as part of SPG by year-end 2015. It's possible Marriott's intended acquisition could have slowed that pace.  
Each Design Hotel that becomes part of SPG opens the door for SPG members to earn and redeem Starpoints and enjoy Elite benefits. You will earn Starpoints and enjoy the Elite VIP treatment today and will be able to redeem points for stays in early 2016. Design Hotels has close to 300 hotels and this exciting development could open up some very interesting Starpoints earning and redemption opportunities.
And if you've achieved SPG Gold or Platinum status, Hyatt is offering an easy way to Gold Passport Elite with a straight match to Platinum and Diamond Elite status! This generous offer is worth a very close look!
We have over 30 great Starwood Perks currently on the site including Starwood's newest global promotion, Take Two!
Here are my top five new PERK and TIP highlights for Starwood:
STARWOOD'S TAKE TWO GLOBAL PROMO

– Enjoy dou

ble bonus Starpoints for stays of 2 or more nights at any Starwood property and an additional 250 points for stays of any length at select hotels and resorts. And Starwood recently added another 2,500 points after 15 nights and 7,500 after staying 25 nights until April 30, 2016!
SPG YOUR WORLD REWARDS

– To celebrate the 1-year anniversary of the Your World Rewards program with Emirates, enjoy up to 3,000 Starpoints for eligible stays through February 29, 2016.
SPG OPENS THE DOOR TO 2,500 POINTS

– Get

keyed up

for your next Starwood stay by registering your mobile phone for SPG Keyless entry. Once registered, book 1 stay at a participating hotel using your registered American Express card before February 29, 2016, to enjoy a 1-time award of 2,500 Starpoints.
SPG NEW MEMBER EXCLUSIVE

– Starwood Preferred Guest has a series of ongoing targeted promotions called Select Member Exclusives. The newest targets new members who can earn up to 2 free nights! Simply register before January 31, 2016, and stay before February 29, 2016.
Don't miss SPG Hot Escapes! Each Wednesday, Starwood offers discounts on stays at participating properties during the following six weeks and an additional 5% savings for SPG members!
And remember the industry pairings between Starwood and Uber, Emirates, Caesars and Crossover Rewards with Delta – all of which provide great reciprocal Elite benefits and rewards! Be sure to check out all of the current Starwood Perks and Tips.
---
We hope you enjoyed our monthly hotel update! We'd love to have you follow us on Facebook, Twitter and Instagram (New!) and to share trvlvip.com with friends and family who enjoy travel and desire more Luxury for their Loyalty.
If you haven't already, sign up for complimentary alerts so you never miss another important trvlvip update. Dreaming is fun, but make that next trip happen!
Happy Loyalty, Happy Travels!

PLEASE SHARE: