Mileage Runs – What Are We Chasing Anyway?
How far will you go for Elite status?
I am writing to you from seat 4A on my one-day, Alaska Airlines mileage run from Seattle to Baltimore and back again. The price of my round-trip ticket was only $210 and, because of my MVP Gold Elite status with Alaska Airlines, I was informed yesterday that I was upgraded to First Class BOTH ways…loyalty pays!
So why would anyone decide to fly round-trip and coast-to-coast in one day? Well, let me tell you why…
Performing a mileage run is a way to accumulate the Elite-qualifying miles, dollars or segments (the requirements vary by airline) needed to achieve Elite status with your preferred airline. And you don't necessarily have to fly your favorite airline – you can also typically gather those Elite-qualifying miles, dollars or segments while flying one of your preferred airline's partners. Just be sure to record your loyalty-program number in the reservation.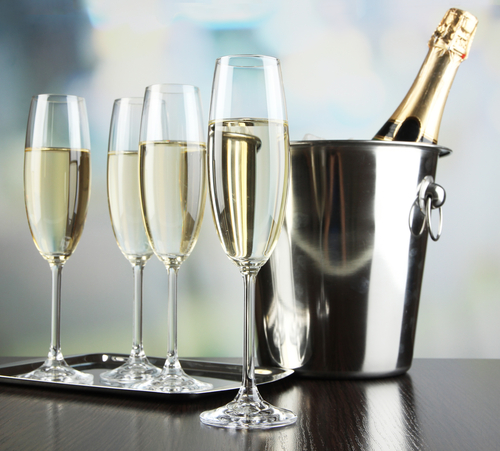 And why is Elite status worth all this effort?
While Elite-status benefits vary across airlines, you can count on added comfort, convenience and saving money. 
Here's an example: As an Alaska Airlines Mileage Plan MVP Gold member, I earn miles I can redeem for flights, upgrades and other goods and services based on the actual miles I fly plus an Elite bonus that doubles those miles for most flights on Alaska Airlines or one of their many airline partners. And I earn even more bonus miles if I buy a Business or First Class ticket. I am also upgraded a lot to First Class for FREE! And I save hundreds, if not thousands, of dollars each year in baggage, change and cancel fees, with almost all fees waived for Mileage Plan MVP Gold and Gold 75 members. I also enjoy a FREE cocktail every time I fly, preferred seats I choose when I book my flight, access to priority boarding, and more! So how much would all of that be worth to you?
While most people may perform a mileage run late in the year, advantages to completing one or a few runs earlier in the year are significant:
1. You may reach your desired Elite-status level earlier in the year and therefore enjoy Elite Perks for the remainder of that year, all of the following year and even a month or two into the third year depending on the airline.
2. By dividing the total number of actual miles flown (or whatever criteria your favorite airline requires to achieve Elite status) by four and striving to achieve that goal each quarter, you avoid the stress of procrastination (November and December tend to be busy social months for many) and the potential for fewer convenient and economical mileage run deals.
Why Alaska Airlines?
I live in Seattle, therefore Alaska Airlines is the airline to which I am loyal. Alaska Airlines has its primary hub in Seattle providing convenient domestic flights as well as flights to Canada, Mexico and Central America. Based on data collected in December 2015, Alaska Air Group serves 111 destinations with 920 daily departures in the United States, Mexico, Central America and Canada. And combined with Alaska's airline partners, I can go almost anywhere in the world using my Alaska Airlines miles!
I also love Alaska Airlines for their customer-focused flexibility. Compared to many other airlines, Alaska's policies regarding flight change and cancel fees, and ease of booking one-way paid and award flights, open-jaw flights and flights with FREE stopovers are very flexible. And, the fact that Alaska Airlines still measures Elite status qualification based on actual miles flown (which is rare), makes it very easy for me to be loyal to Alaska.
Pre-planning pays off!
I like to pre-plan my Elite-status strategy quarterly. I can usually achieve the 40,000 actual miles flown with Alaska Airlines or 50,000 miles with Alaska plus their airline partners in any given year. But, I choose to be proactive and strive to accumulate at least 10,000 Elite qualifying miles each quarter. If I can find a convenient, economical flight on Alaska Airlines, I will book that flight knowing the number of miles I earn will be worth close to or more than the cost of that flight. And I will spend the day working on the plane. Of course, I buy my Gogo Internet passes in advance to save 40%!
As I mentioned, the price of my current round-trip ticket between Seattle and Baltimore was only $210 and, because of my MVP Gold Elite status with Alaska Airlines, I was upgraded to First Class BOTH ways!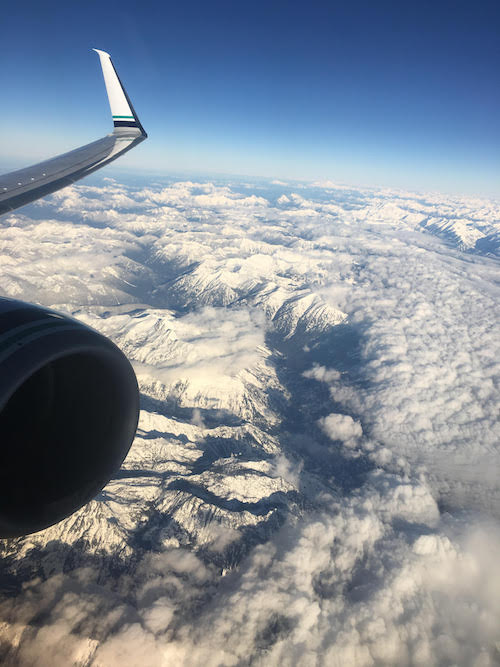 So my flight is essentially FREE!
I will earn 4,670 Elite qualifying miles and 4,670 bonus miles for this flight (as an MVP Gold Mileage Plan member I earn a 100% bonus on actual miles flown with Alaska Airlines). Those 9,340 miles are worth $187 since we believe the value of an Alaska Airlines mile is 2 cents per mile.
So essentially I am paying only $23 for this ticket and since I'm flying First Class, I'm sure I'll enjoy at least $23 worth of complimentary wine and food! And the 9,340 miles earned brings me ever closer to my next FREE flight and She Travels Free vacation!

And, last but not least, I love the crab cakes at Phillips Seafood, which happens to have a restaurant at the airport in Baltimore. I'll have just enough time for an order of those before my return flight! 🙂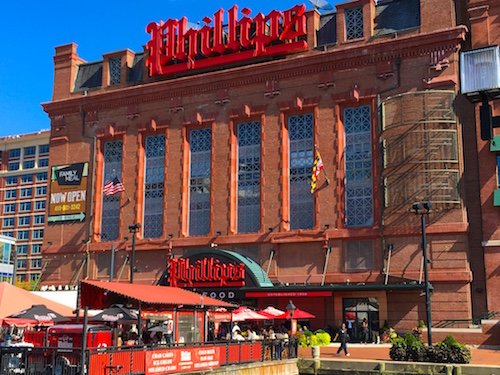 The Wrap-Up:
Loyalty to one airline, planning a proactive strategy to achieve Elite status with that airline and accumulating enough miles to essentially make the ticket almost FREE is a great example of how She Travels Free in Luxury as a result of Loyalty!
We encourage you to sign up for complimentary email alerts so you never again miss an important trvlvip Perk, Tip or Blog post!
Happy Loyalty, Happy Travels!

This post may contain links to products we have the potential to receive a small advertising compensation for. For more information, see our Advertising Policy.
PLEASE SHARE: