July 2015 Hotel Update
We recently came across a Skift.com survey highlighting that 42% of Americans reported they did not use a single vacation day in 2014! That's hard to believe and quite worrisome! It's our hope that with the combination of a better economy and increased awareness of money saving hotel and other travel opportunities courtesy of your friends at TRVLVIP, more Americans will take a darn vacation!
TRVLVIP is here to encourage a simple and yet strategic approach to travel promotions and efficient loyalty program earning and redemption opportunities. If you knew you could travel in luxury for less, it might discourage you from letting your vacation days expire unused and encourage you to get on out there. It's a big world just waiting for you! With that in mind, we've highlighted some great June hotel updates to inspire you.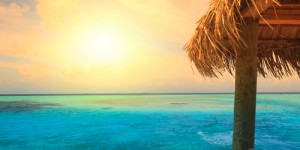 Hilton HHonors
Hilton's Double Your HHonors promotion continues with double points or double miles (with any of Hilton's 60+ airline partners) for each eligible stay at ANY Hilton hotel or resort until August 31st. And Hilton also introduced a lucrative triple point rate until January 30, 2016 – it's a very good deal!
On a personal note, in June we certainly got the most out of combining three Conrad and Waldorf Astoria 2015 promotions with the Best of Waldorf offer, Double Your HHonors, a AAA discount and a 5,000 point bonus – all at the beautiful Arizona Biltmore. It was a true Luxury for Loyalty experience! Always check TRVLVIP's Hilton Perks before booking a hotel to enjoy the same success.
Lots of great Hilton HHonors Perks are on the site this month including discounts, resort credits, bonus points offers, new hotel promotions, free golf offers, a points sale and more. And always check TRVLVIP before booking a car rental with Avis or National. You'll be rewarded with bonus HHonors points!
Be sure to check out all of the current Hilton HHonors Perks and Tips!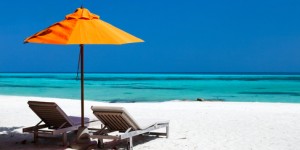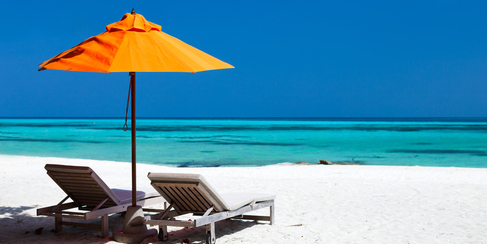 Hyatt Gold Passport
In June Hyatt announced the Sweet Dreams Sweet Rewards promotion with a chance to earn up to 65,000 points as well as a new Diamond Elite Offer/Challenge. Hyatt has excellent Diamond benefits so if you have the opportunity to stay 12 nights in 60 days with Hyatt we suggest you go for their elite offer! And if you are Diamond, don't forget the wonderful Guest of Honor program that allows Diamond members to share their benefits while gifting that special someone a free night!
In June Hyatt highlighted their new Hyatt Ziva and Zilara all-inclusive hotels by topping off your stay with an extra 12,000 bonus points if you book by July 10 and stay before December 15, 2015.
Always check TRVLVIP before booking a car rental with Avis. You'll be rewarded with bonus Gold Passport points. And don't forget the industry pairing between Hyatt and Mlife, which provides great reciprocal benefits to double down on fun in Vegas!
Be sure to check out all of the current Hyatt Perks and Tips!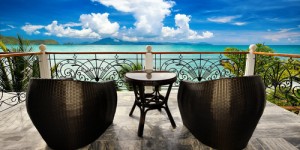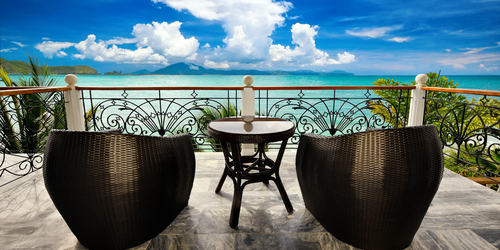 IHG Rewards Club
We encourage you to review the current IHG Perks, which include discounted award stays, summer discounts, bonus points offers at new hotels, a MasterCard promotion and more. And of course you should be registered and continuing to rack up and share points already with the Share Forever summer promotion!
And in some very positive news, IHG is getting ready to announce a new elite status level in their IHG Rewards Club program (the name is still a mystery to the public). Along with this improvement, IHG is reducing the number of nights and stays required to achieve each elite status level and eliminating the fast track to elite offers to simplify the IHG Rewards Club program. We will let you know just as soon as those changes are implemented!
Don't forget about IHG's Ambassador Program. It's a great value with many luxurious benefits for anyone who stays at InterContinental Hotels & Resorts. Take a look, it's worth it. And always check TRVLVIP before booking a car rental with Avis to be rewarded with bonus IHG Rewards Club points.
Be sure to check out all of the current IHG Rewards Club Perks and Tips!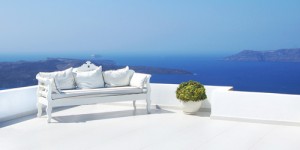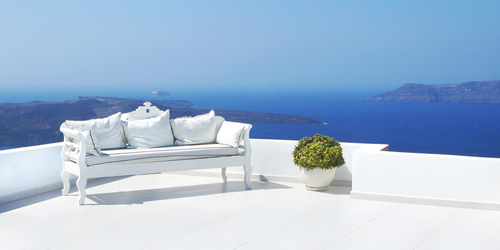 Marriott and Ritz-Carlton Rewards
Marriott acquired Canada-based Delta Hotels and all 44 properties in early 2015. As of mid-June, Delta Hotels and Resorts can be booked on Marriott.com and they now recognize the elite status of Marriott and Ritz-Carlton Rewards members. Delta's own rewards program will retire on February 29, 2016, and until then members won't be able to earn or redeem Marriott or Ritz-Carlton Rewards points at Delta Hotels. If you're heading to Canada you'll enjoy 15% savings at Delta Hotels. Evaluate whether you feel the discount will balance out the fact that you won't earn Marriott or Ritz rewards points for your stay.
We mentioned this one last month, but it's worth highlighting again. If you've ever wondered whether you should choose Marriott or Ritz-Carlton Rewards, it's a good time to find out! Ritz continues to offer their 2015 double elite credit offer and the 40,000 points summer promotion! We'd suggest switching over to Ritz-Carlton Rewards if you have any plans to stay with Ritz this year because you will still enjoy all your great elite benefits when staying with Marriott and can switch back at any time.
Be on the lookout for Marriott PointSavers featured hotels to save up to 33% on your Ritz and Marriott award stays and the fifth night is ALWAYS free! New hotels are added weekly. And if you enjoy Netflix, know that it may be coming to a Marriott near you!
Oddly, Marriott did not have a big summer promotion this year, but despite that plenty of lucrative Perks continue to be highlighted on TRVLVIP. And remember the excellent reciprocal benefits of RewardsPlus – the industry pairing between Marriott and United.
Be sure to check out all of the current Marriott and Ritz Perks and Tips!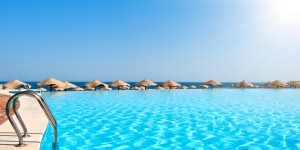 Starwood Preferred Guest
Registration will start for the Sheraton Free Weekend promotion tomorrow (July 9) so be sure to sign-up. It's reputed to be the richest Sheraton offer in the history of the SPG program! You'll earn a free weekend night for every five Sheraton nights you stay between July 9 and Sept 30, 2015, up to three nights total. And, perhaps best of all, you can use those free nights at even the most expensive, highest-tier Sheraton hotels all over the world!
Don't forget to register for the Make it Count promotion before August 15 to enjoy 1,000 bonus Starpoints for weekend stays through August 31, 2015!
And registration for Starwood's Spice it Up promotion ends July 15, 2015. We suggest you register if you plan to wine and dine at a Starwood hotel before the end of July. In a strange twist, the bonus is only earned when you are NOT actually staying in the same Starwood hotel you are dining in, so keep that in mind.
Starwood also launched a website dedicated exclusively to their Hawaiian hotels and resorts. It's a good site to review before booking any Starwood hotels in Hawaii. For example, you can save 50% or more at participating hotels and resorts in Hawaii and French Polynesia!
Remember the industry pairings between Starwood and Uber, Emirates, Caesars, and Crossover Rewards with Delta – all of which provide great reciprocal benefits! And always check the site before booking a car rental with Avis. You'll be rewarded with bonus Starpoints!
Over 30 current SPG Perks are highlighted on TRVLVIP this month including free night and bonus points offers, new hotel promotions, discounted award offers, a BIG wedding promo and more!
Be sure to check out all of the current Starwood Perks and Tips.
---
We hope you enjoyed our June hotel summary! We'd love to have you follow us on Facebook and Twitter and to share TRVLVIP with friends and family who enjoy travel and desire more Luxury for their Loyalty! Dreaming is fun, but make that next trip happen!
Happy Loyalty, Happy Travels!

PLEASE SHARE: