She Travels Free – NYC
Our Luxury for Loyalty Thanksgiving!
For the last several years we have the same Thanksgiving ritual. My husband and I fly from Seattle to New York City on the Monday before Thanksgiving and stay in Manhattan for the night. Then we head up to the Berkshires to our family home in Great Barrington, MA. We stay in the Berkshires until the Sunday after Thanksgiving and then head back to Manhattan for two more nights before flying home to Seattle.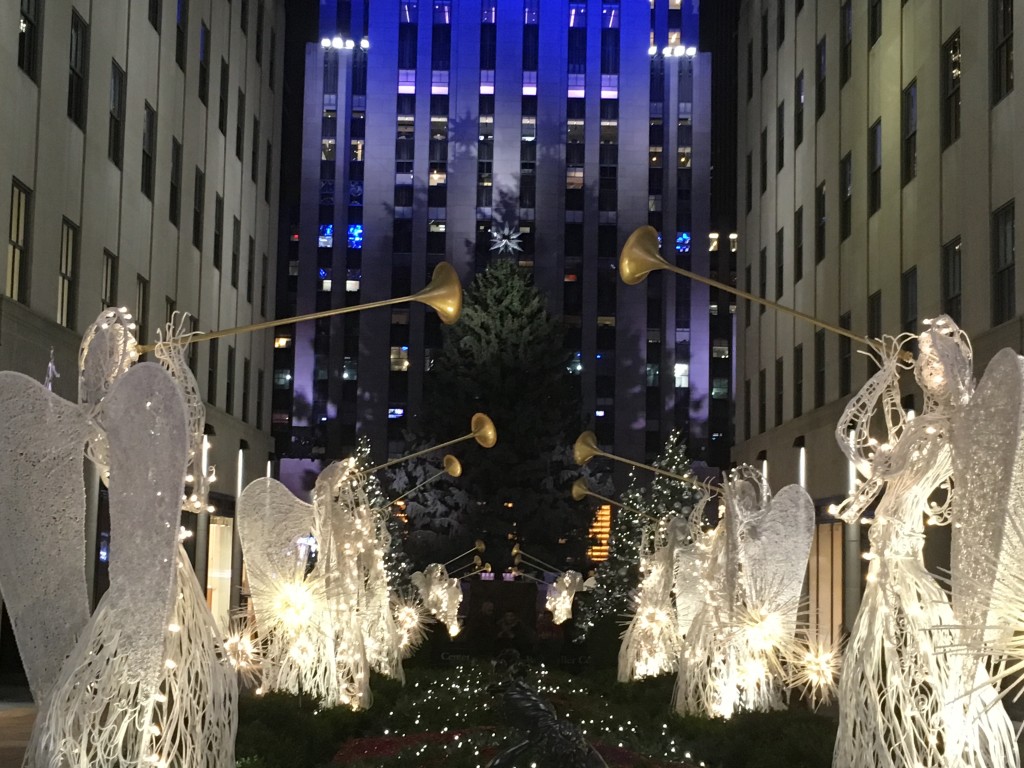 And, of course, a trvlvip success story wouldn't be complete without saving a bunch of money on comfortable flights, luxurious hotels and cars along the way. So here's how She Travels Free….
We always book our round-trip Alaska Airlines flight between Seattle and NYC early in the year. We are both Elite with Alaska Airlines and therefore have no fees to adjust flights if our plans change…loyalty pays!
Did you know every traveler with Alaska Airlines incurs no fees for changes and cancellations if made 60 days or more before the flight? Great, huh? And after booking an Alaska Airlines flight, if you find a lower fare on alaskaair.com at ANY TIME, they'll give you the difference as a credit (I actually used Alaska's price guarantee with this ticket when I found a lower price as a result of a sale after booking). This flexibility makes it very easy to plan early and secure great flight prices with Alaska Airlines!
And we always use one of our Alaska Airlines Visa companion passes for our Thanksgiving-week flight since it is usually one of the most expensive domestic flights we buy all year. We paid $498 for one ticket and $134 for the companion ticket! What a great way to save!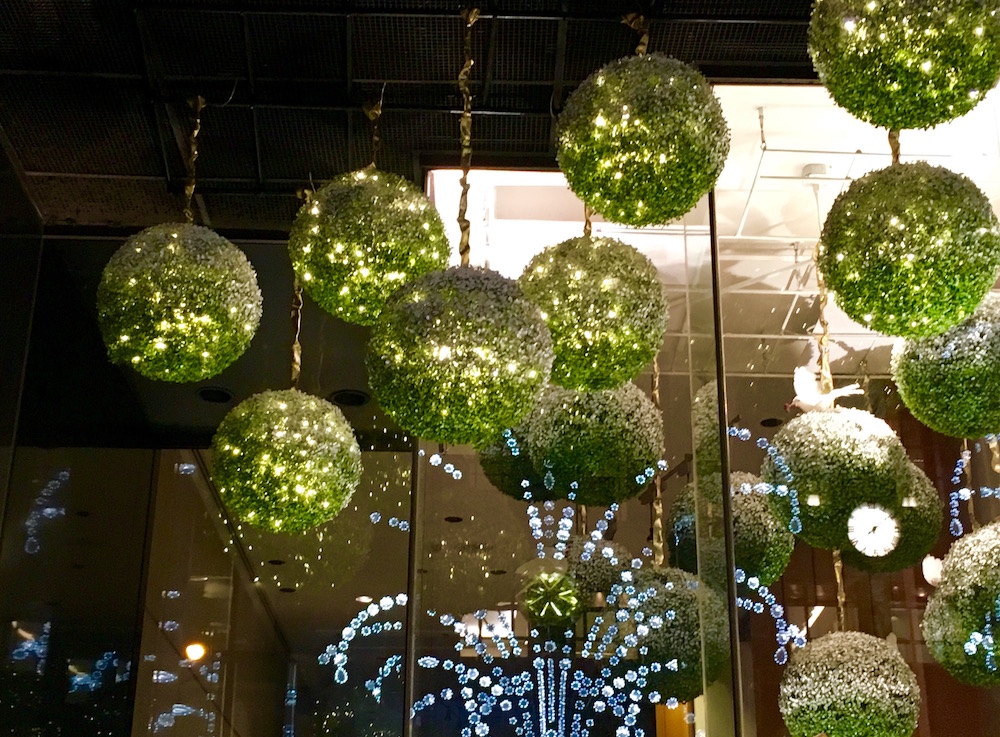 The night we arrived in NYC we stayed at the Hyatt Time Square. The room was very economical and with the AAA discount only cost us about $160 for the night, including taxes. With a rate this competitive it didn't make sense to use Hyatt Gold Passport points to pay for the stay. To save a bit more money I bought a Hyatt gift card when Hyatt was having a 10% off sale. I buy a gift card each time Hyatt has a sale and alert our trvlvip members as well. I used that gift card to pay for the room, taxes and incidentals and thereby saved 10% on our stay.
Ok, here's where it really gets good, because I am a Hyatt Gold Passport Diamond member we were given two free drinks at the Hyatt's rooftop Bar 54, which saved us about $40 (it is NYC after all). We had a fun night on the town and enjoyed a wonderful breakfast the next morning. My brother joined us and we all had our breakfast paid for by Hyatt as a Diamond status perk, which saved us close to $140! So we basically had free drinks and free meals valued at $180, which was more than the room itself ($160)! It's almost as if Hyatt paid us $20 to stay in their hotel, drink their cocktails and eat at their restaurant!
It probably goes without saying but we really love Hyatt Gold Passport Diamond status! By the way, I attained Diamond status as a result of my Platinum SPG status with Starwood during a Hyatt Diamond status match challenge in late 2014. If you have Elite status with any hotel company besides Hyatt, Hyatt often offers either a straight match or a challenge. Click here to see their latest February 2016 offer.
My brother rented a car with National for the week and the next day we headed up to the Berkshires. As a result of a trvlvip Tip about National, he enjoyed the Emerald Aisle and was able to pick a comfortable SUV for the week while only paying the Midsize rate. National also has great ongoing money-saving promotions so he saved $20 on the weekly rental and with National's One Two Free promotion (an annual promotion that runs from August through January each year) he was able to earn a free day and accrue enough points to be very close to a second free day during this rental!
And our visit to the Berkshires was wonderful as always. Last year we had a very big snow storm and a power outage for almost two days. That's dangerous considering the candy room in the house has close to 100 different types of candy! We all gained quite a bit of weight over Thanksgiving that year. This year we missed the snow, but the time with family and friends was as special as ever!
The Berkshires is very charming and a visit wouldn't seem complete without a stop in historic Stockbridge, MA. Stockbridge is a perfect example of New England beauty and looks almost the same as it did back in the 18th century, including the Red Lion Inn where we always have a holiday cocktail. Not much has changed since the time Norman Rockwell made the town famous through his paintings and the covers of the Saturday Evening Post featuring quintessential small-town americana and a patriotic country at war. From 1953 until his death in 1978, Rockwell lived in downtown Stockbridge and today a Norman Rockwell Museum exists in Stockbridge in his honor. And another interesting fact, James Taylor's hit "Sweet Baby James," was written about Stockbridge and Arlo Guthrie's famous Thanksgiving anthem "Alice's Restaurant," is also about Stockbridge. Did you know Arlo Guthrie also has a small and yet famous church in the Berkshires?
We reluctantly left the Berkshires with dreams of a giant tree at Rockefeller Center and the mesmerizing holiday window displays at Saks Fifth Avenue and Bergdorf Goodman!
Once we arrived back in NYC we enjoyed two completely FREE nights using SPG Starpoints at the Westin Grand Central (12,000 Starpoints each night is a fantastic deal in NYC). And the Westin was kind enough to provide us with a bigger room with a wonderful view of the Empire State Building to reward us for our SPG Gold Elite status and loyalty.
We are obviously loyal to Starwood, Hyatt and Alaska Airlines when we travel and are rewarded for that loyalty. In addition to the Elite status credits and extra points we enjoy with each flight and hotel stay, we also charge everything we can to three credit cards and pay them off each month (Starwood American Express, Chase Hyatt and Alaska Airlines Visa). With these simple steps we enjoy incredible travel benefits and savings. And of course we share all of the same promotions and Tips with our trvlvip members so we can all benefit and enjoy luxurious travel for a lot less!
Sign up for trvlvip's complimentary alerts (if you haven't already) so you never miss an important update on the travel loyalty programs you care about most.
We hope you had an equally joyful Thanksgiving in 2015 – and maybe found a way to work in some Luxury for Loyalty perks of your own along the way! The holidays are my favorite time of the year and the time spent with family in the Berkshires each year is priceless.
We'd love to hear about your travel success stories so please comment below!
Happy Loyalty, Happy Travels!

This post may contain links to products we have the potential to receive a small advertising compensation for. For more information, see our Advertising Policy.
PLEASE SHARE: