The Risks of Passport Renewal Procrastination!
In 2015, the US Department of State – Bureau of Consular Affairs launched an "Apply Early" initiative to encourage travelers to renew their US passports early and 2016 is expected to be exponentially busier than 2015. So if you procrastinate, you risk a delay or possible cancellation of a fabulous future journey, so plan ahead!
A record number of passports are coming up for renewal in the next few years. In fact, in 2007 alone over 18 million passports were issued. And in 2014 over 14 million passports were processed. That number is expected to grow to 20 million by 2017 and could be exponentially higher in 2018. Why is the number of passport applications expected to increase so rapidly over the next few years?
A much higher than average number of citizens applied for US passports in 2006 and 2007, when the government enacted the Western Hemisphere Travel Initiative, which required passports for air travel to Bermuda, Canada, the Caribbean and Mexico.
And by 2018, enforcement of the REAL ID act is expected to require close to 90 million travelers from 25 US states and territories to use a passport for domestic flights or to apply for a new driver's license if and when their states begin to comply with the act. While 2016 was the year states where initially required to comply with the REAL ID act, extensions continue to be offered. The latest deadline is January 22, 2018, when Transportation Security Administration agents must begin enforcing the 10-year-old Real ID act, which requires states to comply with a set of federal standards when issuing driver's licenses.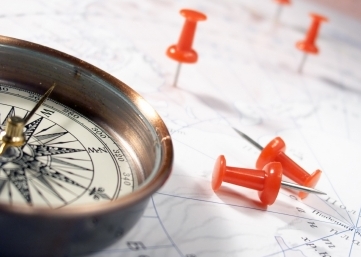 To keep a passport valid, US citizens must renew their passports once every 10 years and most renewals can be done by mail and cost $110. A new passport currently costs $105 for minors to $135 for adults.
The "Apply Early" initiative warns of longer than usual processing times. Strangely, many travelers wait until the last minute to renew their passports and incur a surcharge for expedited processing, so even a slight delay could cause major travel headaches. The State Department created a useful infographic to remind travelers of peak processing season from January through August.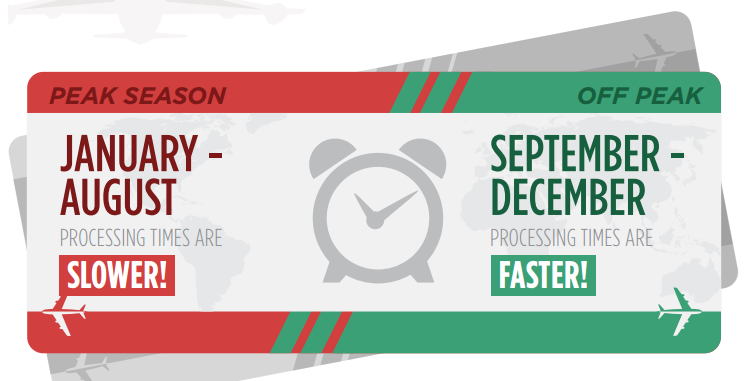 And it's important to know what to expect during peak season: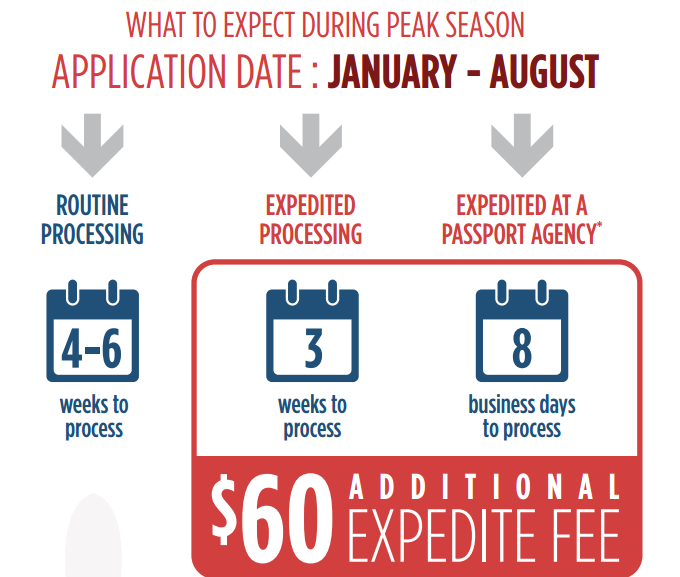 Special note: Pay close attention to the expiration date of your current passport. Some foreign countries require your passport to be valid for three or six months after your date of entry!
The US Department of State – Bureau of Consular Affairs has a great website with information on visa and passport requirements (whether an expiring passport will be permitted and how many blank passport pages are required), as well as entry and vaccination requirements, crime and security information, health and medical considerations, drug penalties, localized hot spots and more.
The Wrap-Up:
It's a great time to get your passport in for processing well before you need it to avoid peak processing season and the risk of passports becoming more expensive due to additional anti-fraud and anti-counterfeit features.
Go ahead and sign up for complimentary email alerts so you never again miss an important trvlvip Perk, Tip or Blog post!
Happy Loyalty, Happy Travels!

This post may contain links to products we have the potential to receive a small advertising compensation for. For more information, see our Advertising Policy.
PLEASE SHARE: