She Travels Free How-To's
With spring upon us and dreams of visiting a fabulous city or the beach, we thought it the perfect time to send out the basic She Travels Free How-To's as a welcome for those who are new to us and a reminder for our loyal Members.
If you aren't already a trvlvip Member, go ahead and sign up for FREE travel updates today so you never miss an important discount or promotion from those travel loyalty programs you care about most! We certainly don't want you to miss money-saving offers and promotions that could earn you thousands of extra loyalty points and miles!
Trip Planning – Don't Miss What's Important – Sorting, Filtering and Searching:
trvlvip can and should be used as a valuable trip planning tool, so always LOOK before you BOOK! Visit the site every time you plan a trip to make sure you capture all the great discounts and travel loyalty program bonus promotions available. You don't want to miss out on a great sale and the opportunity to enjoy thousands of extra points and miles!
We make it very easy to sort by program using the "Filter" function at the top of the Browse Perks and Travel Tips pages. And you also can sort by category (Hotels, Airlines and Cars) by clicking the "Category" option on the right hand side of those pages as well! The main categories of the She Travels Free Blog include Airline Tips, Car Rental Tips, Hotel Tips, Inspiration, Member Testimonials,  Quarterly Updates, She Travels Free in Action, Travel Credit Cards, trvlvip Basics and trvlvip Advice!
Many of our best Perks and Tips are location-specific, so put your travel destination (Las Vegas, Dubai, New York, London, etc.) in the search bar on any page. Go ahead, click around and see what happens – you can't break anything – it's really simple:
1. Go to trvlvip.com, click the search bar right below our logo, type in Vegas (or any other destination you desire like New York, Las Vegas, Hawaii, Paris, China, etc.).

2. Then click the magnifying glass icon in the search bar and Voila! The Search Results will show all of the current Perks and Tips related to that destination.
The Difference Between a Perk, Tip and Blog Post
PERKS are promotions and specials offered by the travel loyalty programs that contain a special link or code and may require registration or some other specific action from you. Many have an expiration date. Think of Perks as "snooze, you lose" promotions and think of trvlvip as your alarm clock!
TIPS are specific to certain travel loyalty programs (e.g. Hyatt, United, Avis) or more broadly related to a category (i.e. Hotels, Airlines, Cars).
BLOG posts are similar to Tips but they span across travel loyalty programs or categories.
Tips and Blog posts provide strategic direction, education and advice to help you maximize your points and miles. Think of TIPS and BLOG posts as our way of making sure you enjoy the most from your travel loyalty program points and miles!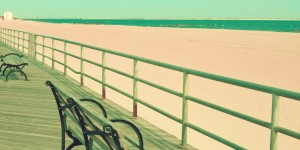 Don't Be Afraid To Be "Social" With Us
Like us on Facebook, tweet us up on Twitter, follow us on Instagram (New!) and comment on our Blog posts – be social and lend your voice. trvlvip is all about our Members and their success stories – so chime in and share!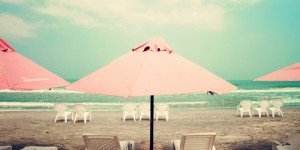 Help Us Help You – Even More
What do you like best about trvlvip? What changes or improvements would you like to see in our next set of enhancements? What experiences and advice do you have to share with us or with your fellow trvlvip Members and visitors? We'd love to hear about your success stories too! Your feedback is very helpful – so drop us a line anytime!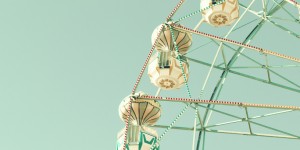 Please Use Our Affiliate Links
trvlvip isn't affiliated with any particular travel loyalty program, but we do receive a small commission when our loyal Members and visitors click on the links and ads on our website to book their travel or to buy a service or product directly from the travel partner. This allows us to continue to offer our informative, money-saving service FREE of charge.
So please click through any of the ads or links highlighted in our Perks, Tips and Blogs. You can also bookmark and use our list of links whenever you book a hotel, car rental, plane ticket, vacation, buy from Amazon and more! When you click on a link, you will be taken directly to that travel partner's website.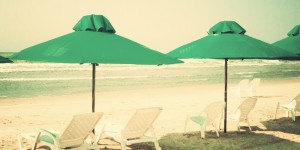 Gmail User? – Look for Alerts in Your "Promotions" Tab
Depending on how you're set-up with Gmail, you may notice that your Member email alerts from trvlvip end up in the "Promotions" tab of your inbox. Take a look!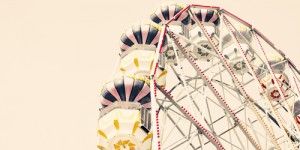 How to Adjust Your Program Choices
If you are already receiving our valuable alerts and want to add, delete or swap a hotel, airline or car program, the easiest way to adjust your travel loyalty program settings is to use the "update subscription preferences" link at the bottom of any trvlvip email alert.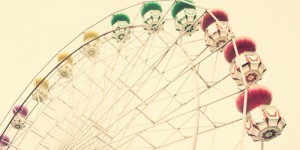 Have fun with trvlvip and She Travels Free! We love what we do and hope you enjoy every bit of what we have to offer! Thanks for your support! And please tell your friends – we are very much reliant on word-of-mouth and all the good karma that comes from that! And if you aren't already a trvlvip Member, sign up for FREE travel updates today!
Happy Loyalty, Happy Travels!

We greatly appreciate when you click on any of our links or ads and book or buy directly on the travel partner's website! We have the potential to receive compensation, which allows us to provide our helpful travel updates and advice to you FREE of charge! For more information see our Advertising Policy. Many thanks!
PLEASE SHARE: