She Travels Free – Take Two from NYC
Last week I made a quick visit to the Big Apple, New York City. And, of course, a trvlvip success story wouldn't be complete without touting my Luxury for Loyalty strategies and showing you how I saved a bunch of money on comfortable flights and luxurious hotels.
Because I booked my flight a month in advance, I was able to secure a direct round-trip flight on Alaska Airlines between Seattle and New York City (EWR) for just $276. I flew a total of 4,788 miles, all of which count toward Mileage Plan Elite qualification. And, I earned an additional 4,788 bonus miles as a result of my MVP Gold Elite status with Alaska Airlines.
At trvlvip we value Alaska Airline miles at 2 cents per mile, so those 9,576 miles are worth at least $192 in future value. So, essentially the true cost of my flight was only $84 – a pretty amazing price for a round-trip cross-country flight. And, surprise surprise, I was upgraded to First Class on my flight back to Seattle! I am fortunate enough to get upgraded about 50% of the time as a result of my loyalty to Alaska Airlines!
One of the great advantages of visiting New York City in winter (if you don't mind packing your heavy coat and gloves and don't try to travel during the holidays) is you typically enjoy very ecomical hotel and flight deals. It didn't make sense to use any of my frequent flyer miles or hotel loyalty points for this trip because the flights and hotels were so inexpensive.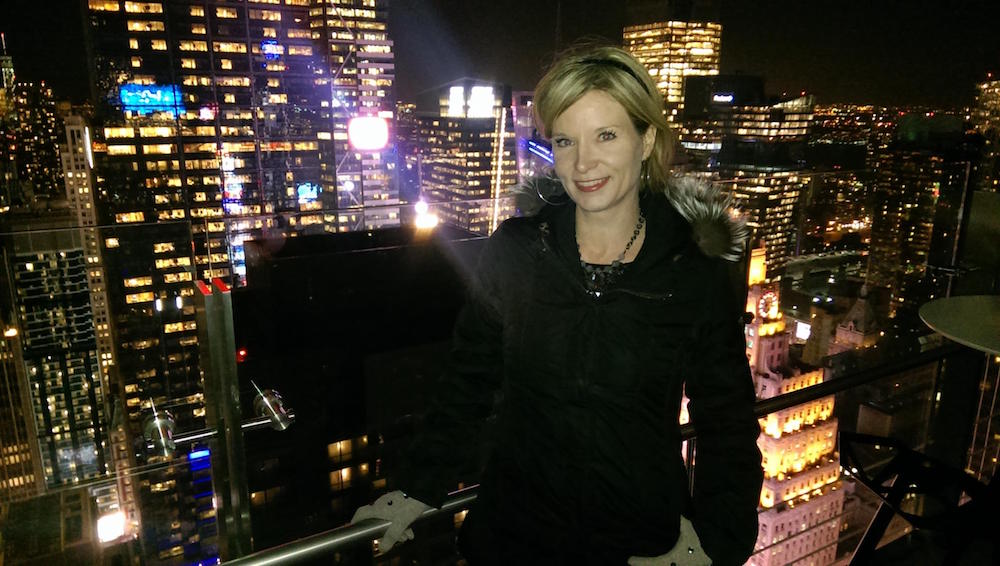 I am Diamond Elite in the Hilton HHonors program, which I was granted when Hilton offered a straight status match in January 2016. And my Hilton HHonors Diamond status will continue through the end of February 2017. So, it was the logical choice to stay with Hilton while in New York.
We remind you to always LOOK before you BOOK! Before I booked my NYC hotels, I quickly chose to "Filter by Program" using the Hilton filter on the trvlvip Browse Perks page to review the current money-saving discounts and to sign up for any applicable Hilton bonus points promotions. Always take this step before you book your flights, hotels and car rentals! I signed up for Hilton's double points promotion before I booked my hotel and as a result earned a great bonus.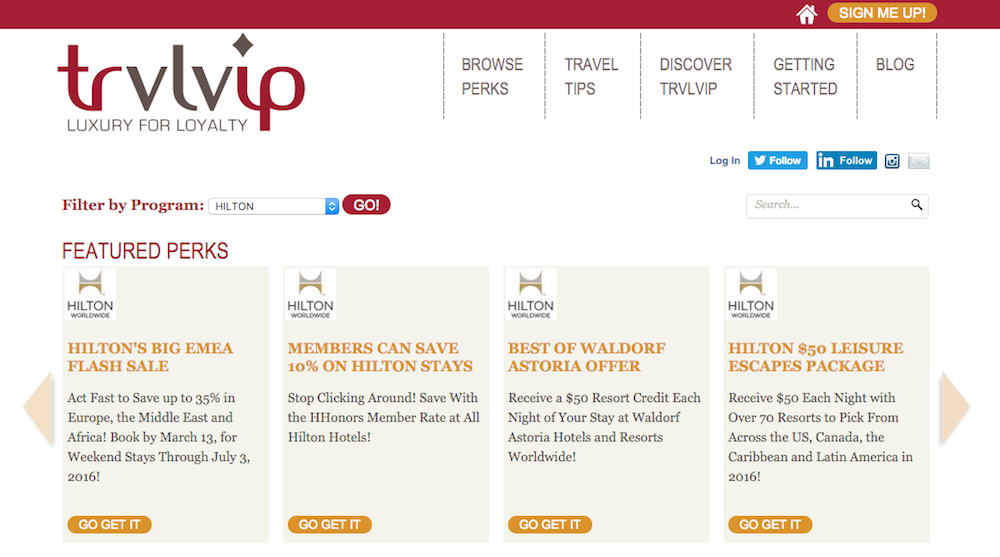 Thursday night I stayed at the DoubleTree Metropolitan with the AAA discount rate of $109 plus tax. This was an excellent price for a hotel that is typically several hundred dollars per night, and it was very close to the Waldorf Astoria New York where I had my first business meeting of the day.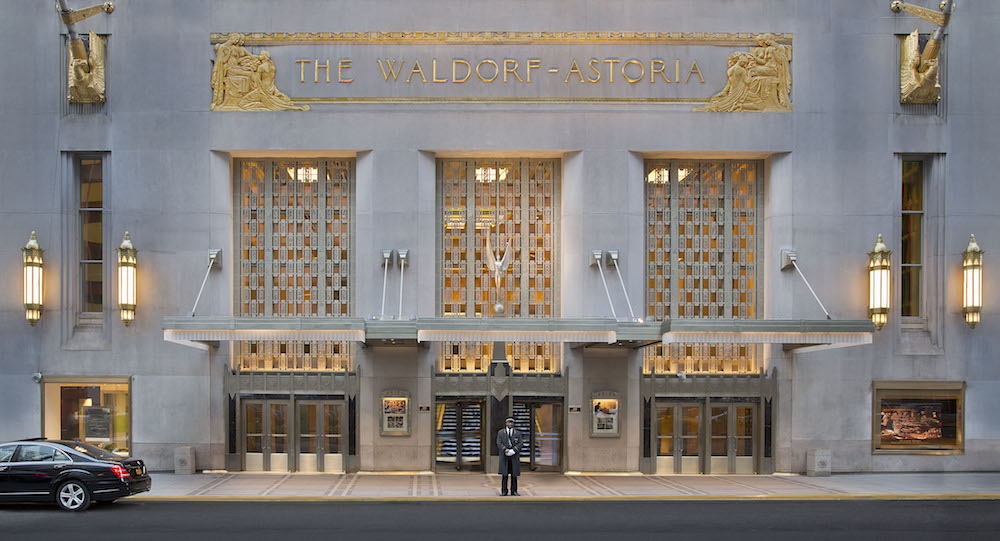 This was my first Hilton stay of 2016. And I must admit that while I was very happy with the AAA rate, I was quite disappointed with my overall experience and learned that HHonors Diamond benefits really vary between hotels. Admittedly, I've been quite spoiled with the Diamond status I've enjoyed with Hyatt Gold Passport and SPG Platinum status with Starwood over the years. I routinely enjoyed 4 p.m. check out, room upgrades, lounge access when available and complimentary full breakfast with these programs as a top level Elite member.
But, at Hilton's DoubleTree I didn't receive an upgrade, was granted 2 p.m. rather than the 4 p.m. check out, at breakfast was told my Diamond benefits only allowed the cold items on the breakfast buffet and had to pay $4 for the hotel to hold one bag for a few hours. The hotel itself was nice and of course the price was very economical, but so were almost all hotels of the same quality across Manhattan that night. And don't get me wrong, I appreciated those extra perks but was curious what other Hilton hotels might offer.
As a Hilton HHonors member you earn base points plus the Elite bonus on the room rate and other hotel charges (excluding taxes) for up to two rooms. I booked a hotel room for myself and one for a coworker under my name, so I was able to earn 30 HHonors points per dollar spent (10 base points, 5 bonus points for choosing Points & Points as my Double Dip Earning Style, a 50% Diamond bonus on base points and double base points as a result of Hilton's current double points promotion) for my room and 20 points per dollar spent for my coworker's room (the double points promotion is only awarded on one room). That resulted in 5,450 HHonors points. I also enjoyed 1,000 extra bonus points for being HHonors Diamond. Remember that trvlvip values HHonors points at .5 cents per point. So, those 6,450 points are worth $32 in future value, so essentially the true cost of my room was only $77 plus tax, which is pretty good considering I enjoyed FREE (albeit cold) breakfast for two.
I made a decision to switch hotels on Friday to the Hilton Time Square for my final night after my coworkers flew home. I'm very happy I made that choice. The AAA discount rate was only $110 plus tax. Again, an amazing price  for a NYC hotel that normally costs closer to $400 per night! It was a very nice hotel. And as a result of my HHonors Diamond status I was upgraded to a beautiful room on one of the top floors with an amazing view, I was given two vouchers for a FREE full breakfast in the morning and the hotel held my bag for no fee until I was ready to leave the city. While I asked for 4 p.m. check out since I had a 6 p.m. flight, I was was only given until 1 p.m., but overall really enjoyed my stay and the wonderful HHonors Diamond perks.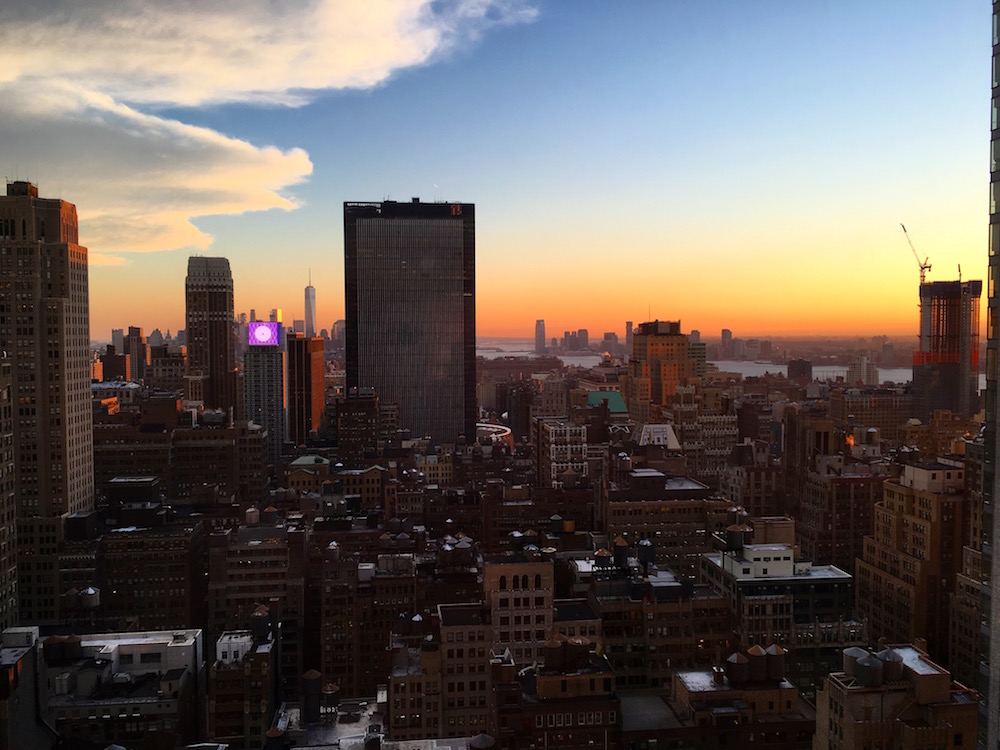 For my stay at the Hilton Time Square I enjoyed 30 HHonors points per dollar spent, which resulted in 3,300 HHonors points. I also enjoyed 1,000 extra bonus points for being HHonors Diamond. Those 4,300 points are worth $22 in future value, so essentially the true cost of my room was only $88 plus tax, which is a darn good rate for NYC and I enjoyed a FREE full breakfast and a wonderful upgrade.
Lessons learned? HHonors Elite benefits really vary across the hotels at Hilton and it's something you should consider when choosing between the Hilton brands. It also made me appreciate all the more Diamond status with Hyatt Gold Passport and Platinum status with Starwood – where the Elite benefits are luxurious, generous and consistent.
While it snowed a little bit on Friday morning, the rest of the weekend was cold but sunny and very pleasant. I saved a lot of money, had productive business meetings on Thursday and Friday, enjoyed a wonderful time in the East Village with friends on Friday night and spent Saturday with my loving East Coast family.
The Wrap-Up:
Consider a getaway to New York City in January, February or March to enjoy excellent savings on your flights and hotels and LOOK before you BOOK so you don't miss great airline, hotel and car rental discounts, Perks and Tips!
And go ahead and sign up for complimentary alerts if you haven't already, so you never miss an important update on the travel loyalty programs you care about most.
We'd love to hear about your travel success stories so please comment below!
Happy Loyalty, Happy Travels!

This post may contain links to products we have the potential to receive a small advertising compensation for. For more information, see our Advertising Policy.
SHARE: