How to Turn Lemons into Lemonade – And Take It To Go!
Realize the many incredible rewards from business travel! 
Summer is over, we are deep into Autumn and before we know it the holidays will be upon us. Here at trvlvip and SheTravelsFree we want to help you enjoy wonderful loyalty travel all year long! In this post we focus on the "lemons" and the potential rewards of frequent business travel, teaching you how to enjoy some loyalty lemonade all year long!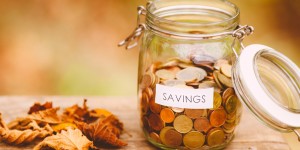 I have actively traveled for business for many years. I always enjoy the travel in moderation. I've visited almost every US state and love many of the people I meet and the places I am able to visit. I am certainly blessed to enjoy conferences at some of the most beautiful resorts in the US, the Caribbean and Mexico. Fond memories, most of the time…
After I got married a few years ago, I took a job that required Monday through Friday out-of-state travel every week and instead of an interesting mix of the best cities in America, I was primarily traveling to one city I didn't particular enjoy. And going back to a drab hotel every weekday evening made me acutely aware how much I missed my husband and social time with my hometown friends. I imagine many road warriors have comparable tales.
From the outside business travel may seem exotic and exciting – the fancy dinners, the glossy airports, the ritzy hotels – and at times it is just that. But, every frequent business traveler has a similar sad story about all of the memorable events they missed while on the road – reunions, parties, birthdays, anniversaries, even a child's first words, first steps or first day of school and I could go on and on. And it wears you down – or can.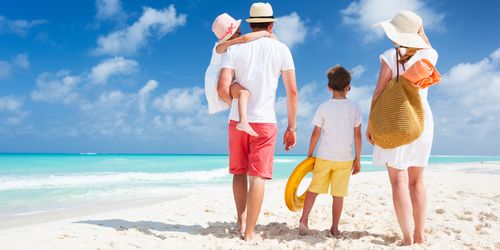 Work travel is an integral part of our globalized economy. So much time is spent quantifying the cost and benefits of face-to-face business interaction, but too little time in spent measuring the interpersonal effects on the frequent travelers' close relationships.  It's a hidden cost – one that doesn't end up on the expense report.
So, I started trvlvip and SheTravelsFree because I realized something important along the way. I realized that if I was smart about how I earned and redeemed travel loyalty rewards points and miles, the business travel suddenly became my path to personal happiness – albeit indirectly.
And it didn't take much. All I had to do was pay closer attention to how I traveled, where I stayed and how I paid for it. My employer didn't care. But the benefits to me and my family were often immeasurable. And, when I discovered how successful those strategies could be, I quickly fell in love with the idea of teaching others to do the same!
I want you to  become more strategic about gathering loyalty program points and miles from your preferred programs, benefit more from the comfort of Elite status and economically redeem your earned rewards for fabulous personal trips with your family all year long!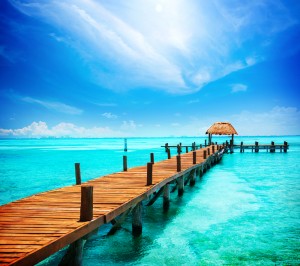 Unfortunately, many of my fellow road warrior peers are overwhelmed by all of the loyalty program complexities and don't have the time or patience to sort through the information. Consequently, many of them spread themselves too thin across too many travel loyalty programs or simply don't sign up. This approach to loyalty results in too much risk and too little reward!
So, it's been incredibly rewarding for me to help so many people navigate a simple and strategic approach through the travel loyalty program maze. So much so that I promptly took a few years off from my career in finance to start trvlvip in order to teach more people to do the same! Let us help you too!
Most of the major airlines are consolidating. You should also consolidate. We suggest picking a small handful of travel partners with a primary airline, hotel chain and car rental company based on your own personal travel patterns. And consider credit cards tied to your favorite airline and hotel, which typically have excellent sign-up bonuses.
While we experience great comfort from the Elite status we've earned with our loyal approach, a good portion of our travel reward miles and points are earned through a handful of strategically chosen credit cards tied to our favorite travel brands, which we use  to pay for everything we possibly can and then pay off the balance each month.
Travel loyalty leads to more comfort and luxury whether you are traveling for business or pleasure. Frequent flyer miles turn into free trips. Elite status leads to shorter lines, complimentary upgrades, access to luxurious lounges and flexible check-in and check-out times at hotels.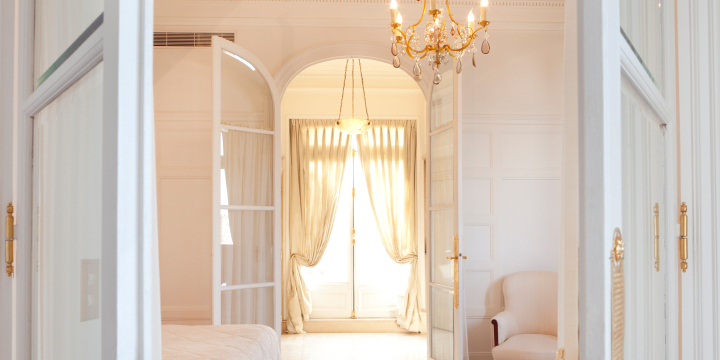 So here is the strategy:
We ask you to choose a small handful of travel loyalty programs and my team sorts through everything related to those programs for you. We then deliver impactful, FREE, targeted updates to you by email only for those travel programs to which you have chosen to be loyal (thus eliminating all of the programs you don't care about)!
We also give you free access to a beautiful, inspiring, robust website to view current promotions and tips for your loyalty programs with easy to use filter functionary. We save you time and make sure you don't miss what's important and put everything you need in one spot! Oh, and did mention it's FREE?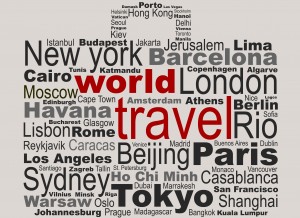 This year took a fifth anniversary vacation to France and Spain. Last year we went on a year-end holiday to Malaysia, Bali, Singapore, the Maldives Oman and Dubai! In the last few years we have traveled all over the US, Spain, France, Cambodia, Morocco, Turkey, Thailand, Argentina, Chile, Mexico and the United Arab Emirates. We stay in luxurious hotels and the international flights are business or first class. We use our travel loyalty program miles and points and receive wonderful benefits. Of course I quantify my savings on each of these trips to make sure I'm maximizing my benefits and honing my strategies. The fact is, we enjoy luxurious travel for at least 80% off retail value – and that's the average. Sometimes it's more. Sometimes, it's pretty much FREE. And the emotional and physical benefits of good travel are immeasurable!
So go ahead and sign up for FREE travel updates so you never again miss an important Perk, Tip and Blog post!  
Let's make a lot more lemonade from those lemons – And Take It To Go!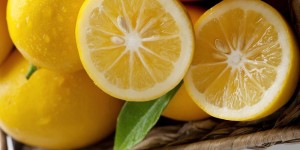 Happy Loyalty, Happy Travels!

We greatly appreciate when you click on any of our links or ads and book or buy directly on the travel partner's website where you will enjoy the best rates! We have the potential to receive compensation, which allows us to provide our helpful travel updates and advice to you FREE of charge! For more information see our Advertising Policy. Many thanks!
PLEASE SHARE: