Enjoy a More Luxurious Journey with Lounge Access
Access to a beautiful airport lounge, relaxing in a comfy chair with free Wi-Fi, a gourmet snack and a cocktail can certainly make even the most mundane trip more luxurious. But if you don't have Elite status as a result of your loyalty to an airline, aren't traveling on an international flight in Business or First Class, don't have a large expense account or aren't willing to pay the pricey entry fee, you may still be able to gain access more economically.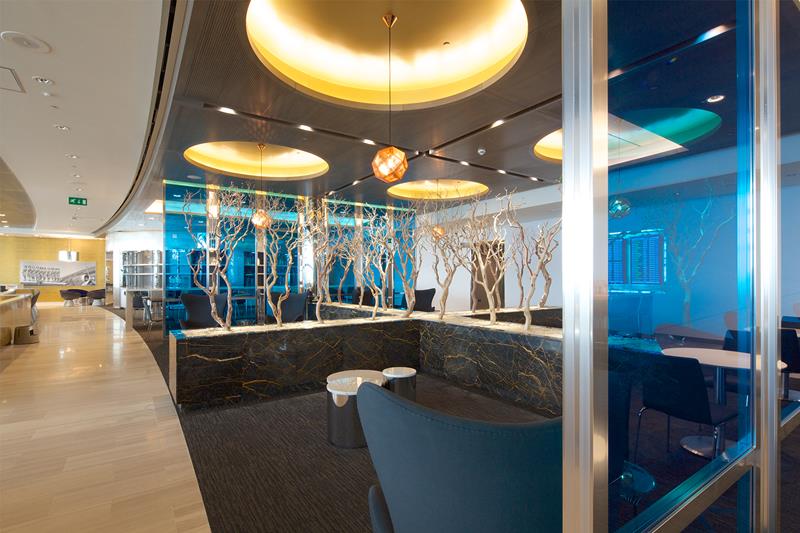 Buying an annual or discounted day pass is an option for travelers seeking more comfort with a service like LoungeBuddy or Priority Pass.
LoungeBuddy allows you to instantly book day lounge access on the go by showing you which lounges are available to you after factoring in your Elite status, lounge memberships and credit cards, along with your current itinerary.
And one of our favorite annual options is Priority Pass with access to over 850 airport lounges across the world. Access is complimentary through Priority Pass Select with the American Express Platinum and Citi Prestige credit cards (Select is comparable to Prestige below). And for those without complementary access here are three ways to purchase Priority Pass access (you'll enjoy a 10% first year discount with this link from TRVLVIP):

And for those of you, like me, who often forget your access card, Priority Pass members can now use the new mobile app (for iOS, Android and Blackberry) to access lounges right from your mobile phone!
The Wrap-Up:
If you are lucky enough to have an American Express Platinum or Citi Prestige card with complimentary Priority Pass access, or are traveling internationally on a Business or First Class ticket, use the lounges! This is often a shamefully underutilized, complimentary benefit!
And for those who desire a more economical way to access the lounges, check out LoungeBuddy and Priority Pass!
If through this post you discovered a credit card benefit you didn't know you had or you reward yourself with more economical paid lounge access, leave us a nice note on Facebook and Twitter!
 And if you haven't already, sign-up for complimentary alerts so you never miss another important TRVLVIP update! Dreaming is fun, but make that next trip happen!

PLEASE SHARE: