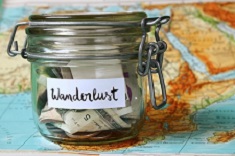 Tired of Wondering Whether a Promotion is Worth the Effort or If a Redemption is a Good Value?
May 2016
Ever wonder whether a promotion is worth the effort or if a redemption is a good value?

Is this free flight, that requires tens of thousands (or even hundreds of thousands) of my reward miles a good value? Does the number of points I can earn on this promo even matter – is it worth my effort? How do I compare 50,000 Hilton HHonors points with 50,000 Starwood points? Etc. etc….
A point is not simply a point… A mile is not simply a mile…
The value of a reward point or mile can vary greatly based on how strategic the Member is in their approach to earning and redeeming. We often provide our estimate of the monetary value of a loyalty program point or mile in our Perks and Tips. Think of it this way – it's the estimated value we would be willing to pay for the reward points or miles if we could buy them for cash. It is also the minimum value we feel you should expect before redeeming your reward points and miles. We believe this helps our Members compare across programs and across promotions.
We base these valuations on experience and industry research. And we update the values from time to time as the programs change or as more information becomes available. This is not a scientific calculation. But, we attempt to take into account opportunities to earn points and miles, award availability and restrictions, program fees and other factors.
The general rule, of course, is that the higher the value per point or mile, the better!
TRVLVIP VALUATIONS – last updated on May 1, 2016:
Hotels (value of one reward point):
Starwood – 2.2 cents (click here to learn more about Marriott's planned acquisition of Starwood)
Airlines (value of one reward mile):
Alaska Airlines – 2 cents
American Airlines – 2 cents (click here to learn more about 2016 changes to the AAdvantage program)
Delta Airlines – 1.5 cents
United Airlines – 1.5 cents
Car Rental Companies (each paid, qualified rental day earns credit toward a free rental day):
Avis – Avis changed to a revenue-based earning structure and loyalty program on July 1, 2015, and redemption opportunities will vary based on many factors, which makes assigning a point value challenging
Hertz – $5.50 of value earned for each paid, qualifying rental day
National – $4.30 of value earned for each paid, qualifying rental day
Car rental programs are a bit more complex, so we've provided links (above) to additional information on each rental car company's rewards program.
Smart earning Tip: If you are loyal to any of the airline, hotel or car rental programs listed above, it is rare to find a bonus with one of their partners that is more lucrative than earning points or miles with the airline you are flying, the hotel you are staying at or the car rental company from which you are renting.
Go ahead and sign-up for complimentary email alerts so you never again miss an important trvlvip Perk, Tip or Blog post!
Happy Loyalty, Happy Travels!